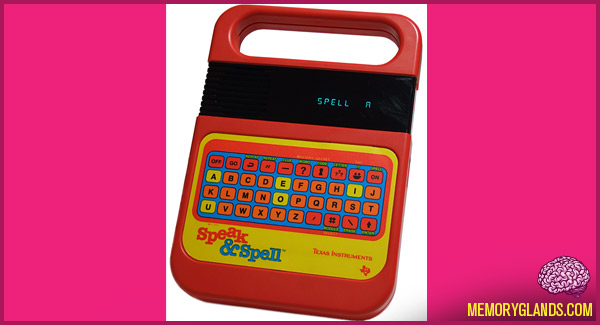 The Speak & Spell line is a series of electronic handheld educational toys created by Texas Instruments that consist of a speech synthesizer, a keyboard, and a receptor slot to receive one of a collection of ROM game library modules (collectively covered under patent US 3934233 ). The first Speak & Spell was introduced at the summer Consumer Electronics Show in June 1978, making it one of the earliest handheld electronic devices with a visual display to use interchangeable game cartridges. Click here to watch a commercial »
2 Comments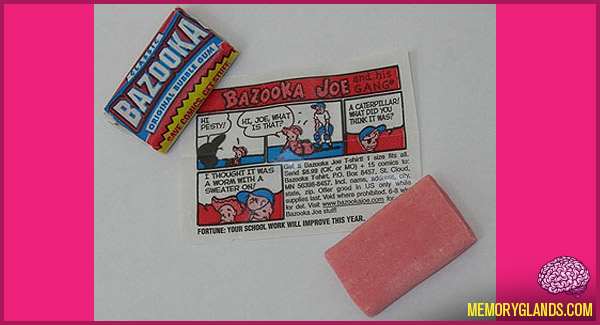 Bazooka Joe is a comic strip character, featured on small comics included inside individually-wrapped pieces of Bazooka bubblegum. He wears a black eyepatch, lending him a distinctive appearance. He is one of the more recognizable American advertising characters of the 20th century, due to worldwide distribution, and one of the few identifiable ones associated with a candy.
1 Comment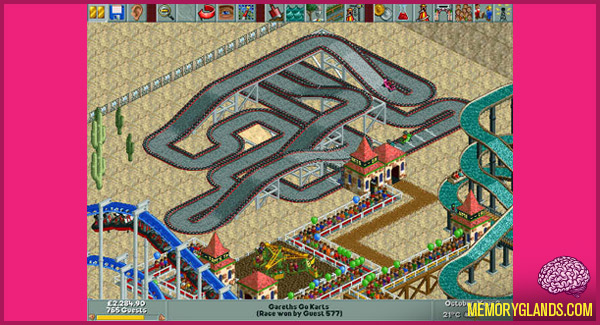 RollerCoaster Tycoon is a construction and management simulation video game that simulates theme park management. Developed by MicroProse and Chris Sawyer and published by Hasbro Interactive, the game was released for Microsoft Windows on March 31, 1999 and was later ported to the Xbox game console.
If you haven't played it, then here is a quick rundown. In a nutshell, you run an amusement park. You build the rides, set up concession stands, clean up trash left behind by customers, and hire people to walk around in furry costumes. You could also "kill" people by building the rides too high or not connecting pieces of a roller coaster. All in all, good fun.
9 Comments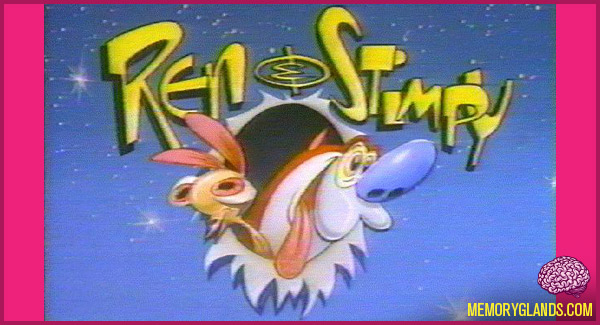 The Ren & Stimpy Show, often simply Ren and Stimpy, is an American animated television series, created by Canadian animator John Kricfalusi. The series concerns the adventures of the titular characters: Ren Höek, a psychotic chihuahua, and Stimpson J. Cat, a good-natured, dimwitted cat. The show officially premiered on August 11, 1991, later the same day as the debut of Rugrats and Doug, the three of which comprised the original Nicktoons. The show ran for five seasons on Nickelodeon, ending its original run with the Christmas episode "A Scooter for Yaksmas."
The show is animated in various styles reminiscent of the Golden Age of American animation. It is particularly memorable for its off-color humor, black comedy, and innuendo, all of which contributed to the production staff's altercations with Nickelodeon's Standards and Practices department. A spin-off for adult audiences, Ren & Stimpy "Adult Party Cartoon", aired in 2003 on Spike. Click here to see a clip of Powdered…Toast…MAN!!!
2 Comments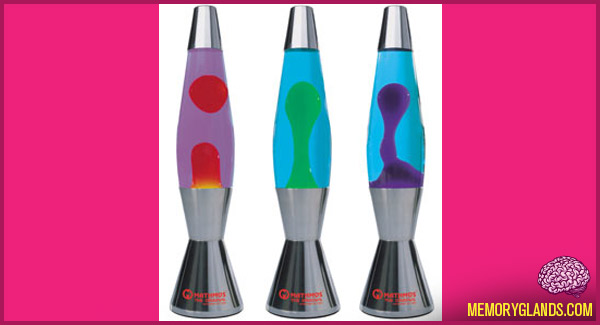 A lava lamp (or Astro lamp) is a decorative novelty item that contains blobs of colored wax inside a glass vessel filled with clear liquid; the wax rises and falls as its density changes due to heating from a incandescent light bulb underneath the vessel. The appearance of the wax is suggestive of pāhoehoe lava, hence the name. The lamps are available in a variety of styles and colors of wax and liquid. Lava lamps were invented in 1960.
No Comments