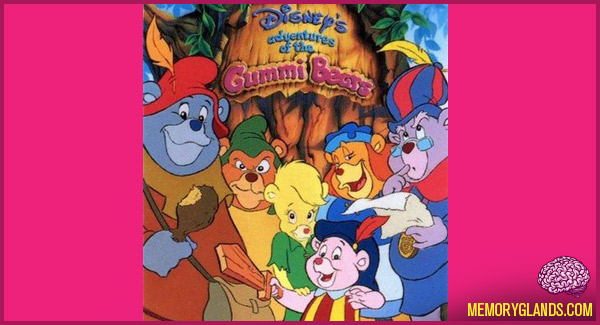 Disney's Adventures of the Gummi Bears is an American animated television series that aired in the United States in the mid-1980s through the early 1990s. The series was the first animated production by Walt Disney Animation Television, and loosely inspired by the gummi bear candies; Disney CEO Michael Eisner was struck with inspiration for the show when his son requested the candies one day. The series premiered on NBC on September 14, 1985, and aired there for four seasons. The series moved to ABC for one season from 1989 to 1990, and concluded on September 6, 1991 as part of the Disney Afternoon television syndication package. Of the series' 65 shows, 30 were double-features, consisting of two 11-minute cartoons, thereby bringing the series total to 94 distinct episodes overall. The show is well-remembered for its theme music, written by Michael and Patty Silversher. Click here to watch the intro »
5 Comments
"It Was a Good Day" is a 1993 hit single by American gangsta rapper Ice Cube from his third solo album, The Predator. It is the second single from the album and it peaked at number seven on the Billboard Hot R&B/Hip-Hop Songs chart. It was also a hit in the UK Charts, peaking at number 27. It was ranked as the 81st greatest rap song of all time by About.com and number 77 on VH1′s 100 Greatest Songs of the 90s. In 2008, it was ranked number 28 on VH1′s 100 greatest songs of hip hop. The song was featured on the 'Radio Los Santos' radio station in the 2004 video game Grand Theft Auto: San Andreas. The sample used in the song is from the Isley Brothers' track "Footsteps in the Dark".
2 Comments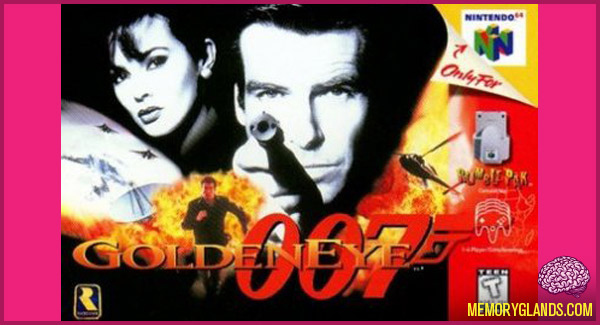 GoldenEye 007 is a first-person shooter video game developed by Rare and published by Nintendo. It is based on the 1995 film GoldenEye and was exclusively released for the Nintendo 64 video game console in August 1997. The player assumes the role of James Bond as he fights to prevent a syndicate from using a satellite weapon against London to cause a global financial meltdown.
A critical and commercial success, GoldenEye 007 received overwhelmingly positive reviews from video game websites and magazines, and sold over eight million copies worldwide. It has been praised for the quality of its multiplayer deathmatch mode, and its incorporation of stealth elements and varied mission objectives into its single player campaign. It is widely considered to be one of the most influential shooting games of all time. Click here to watch some gameplay »
9 Comments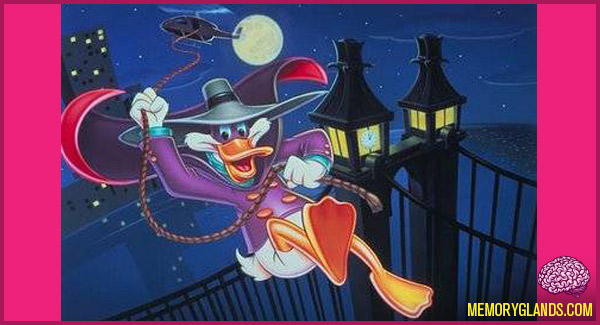 Darkwing Duck is an American animated television series produced by The Walt Disney Company that ran from 1991–1995 and 1996–1997 on both the syndicated programming block The Disney Afternoon and Saturday mornings on ABC. It featured the eponymous superhero anthropomorphic duck whose alter ego is mild-mannered single parent Drake Mallard. It is the only direct spin-off of DuckTales. Click here to watch the original opening »
4 Comments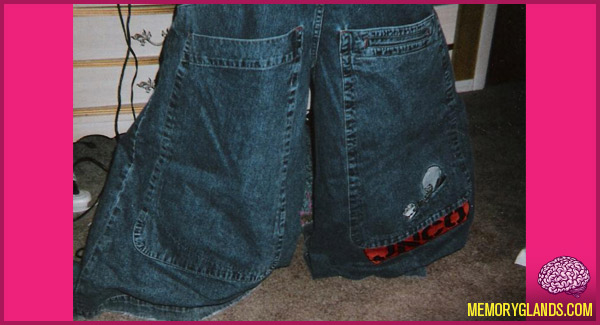 JNCO, pronounced "Jenco", is a Los Angeles, California based clothing company specializing in boys and men's jeans. Founded in 1985 by Milo and Jacques Revah, JNCO is an acronym, short for: "Judge None, Choose One". The brand gained recognition in the early 1990s with its boys ultra-wide straight legged denim jeans featuring elaborate pocket logos and a unique street look. This street look was popularized throughout the 90s starting in Los Angeles and working its way nationwide. JNCO also manufactures T-shirts, khaki pants and other clothing articles.
Unfortunately, most of us are guilty of wearing these abominations…gotta love fads!
20 Comments