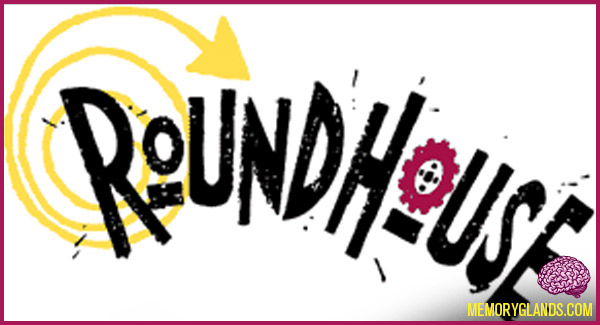 Roundhouse is an American sketch comedy television series that debuted as a part of the original SNICK lineup on Nickelodeon in 1992 and continued airing on the network through 1996.
Buddy Sheffield, a former In Living Color writer, and Rita Sheffield Hester created and produced the series. Recording artist Benny Hester was the music producer as well as co-producer of the series. They titled the show in reference to the roundhouses used by train companies to redirect railroad cars in any direction. This was in line with the show's theme song, in which the characters stated "we can go anywhere from here". In addition, the set for the show mirrored the interior of a roundhouse. Click here to watch a clip from the show »
1 Comment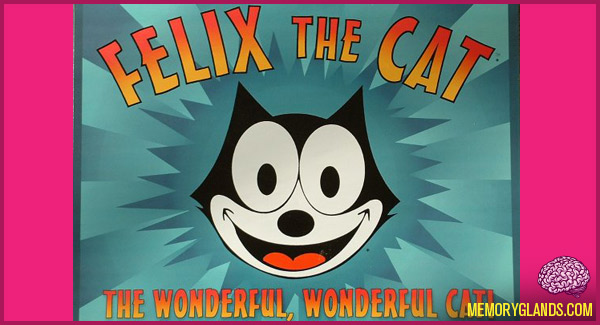 Felix the Cat is a cartoon character created in the silent film era. His black body, white eyes, and giant grin, coupled with the surrealism of the situations in which his cartoons place him, combine to make Felix one of the most recognized cartoon characters in film history. Felix was the first character from animation to attain a level of popularity sufficient to draw movie audiences. Click here to read more and watch a clip of Felix The Cat »
4 Comments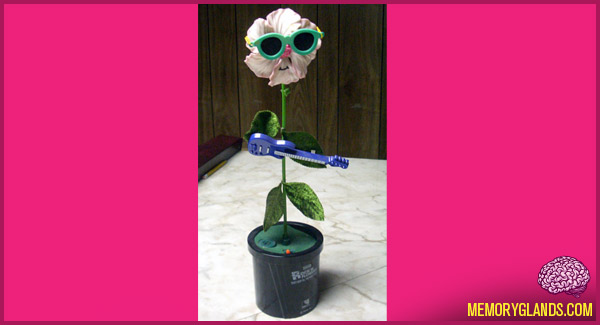 Mostly found near the cash register, these sunglass wearing monstrosities were always found in some stage of seizure-like jerking motion as they moved along to the beat of the Muzak of "Wake me Up Before You Go-Go".
1 Comment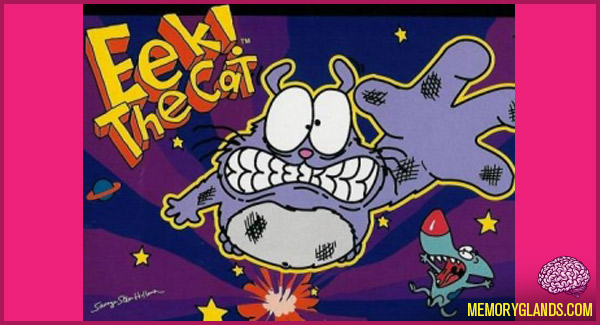 Eek! The Cat (retitled Eek! Stravaganza in 1994) is an American and Canadian animated series, created by Savage Steve Holland and Bill Kopp and produced by Fox Kids and Savage Studios with animation by Nelvana, that ran from September 11, 1992, to August 1, 1997. Click here to watch the intro »
No Comments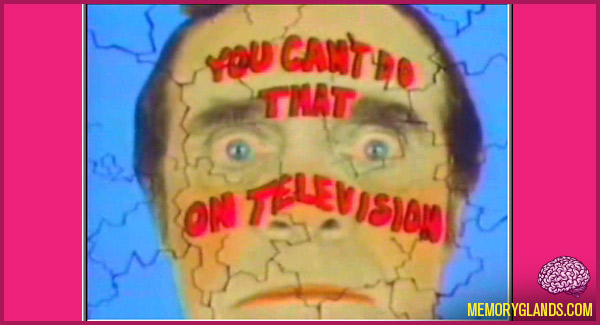 You Can't Do That on Television is a Canadian television program that first aired locally in 1979 before ultimately airing internationally in 1981. It primarily featured pre-teen and teenaged actors in a sketch comedy format in which they acted out skits based on a theme for that episode. After production ended in 1990, the show continued in reruns on Nickelodeon through 1994. Click here to see a clip from the show »
6 Comments