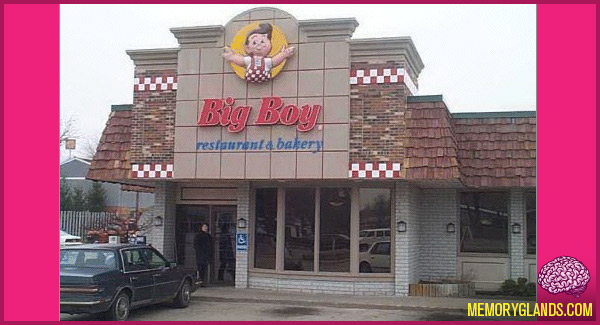 Big Boy is a restaurant chain with its headquarters in Warren, Michigan.
Big Boy was started in 1936 by Bob Wian, in partnership with Arnold Peterson in Glendale, California, USA. Marriott Corporation bought the chain in 1967. One of the larger franchise operators, Elias Brothers, purchased the chain from Marriott in 1987, moving the headquarters of the company to Warren, Michigan, and operating it until declaring bankruptcy in 2000. Following the bankruptcy, the chain was sold to investor Robert Liggett, Jr., who took over as Chief Executive Officer (CEO), renamed the company Big Boy Restaurants International and kept the headquarters in Warren. The company is the franchisor for more than 455 Big Boy restaurants in the United States and Canada. Click here to watch a commercial »
1 Comment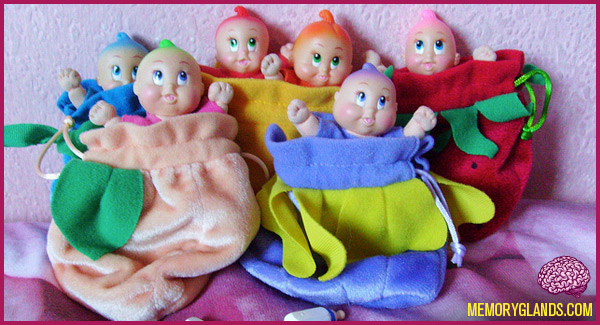 Released in 1995, these collectible dolls were fruit-scented.
No Comments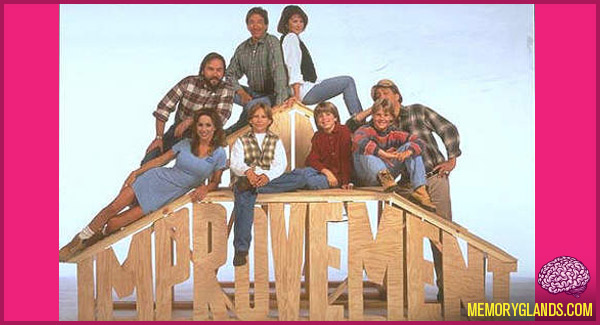 Home Improvement is an American television sitcom starring Tim Allen, that aired from September 17, 1991 to May 25, 1999. In the 1990s, it was one of the most watched sitcoms in the American market, winning many awards. The series launched Tim Allen's acting career and also was the start of the television career of Pamela Anderson, who was part of the cast for the first two seasons. The show's title is a pun: it refers to physical improvement of houses, as well as to improving life with family, friends, work, and school. Click here to watch some clips from the show »
3 Comments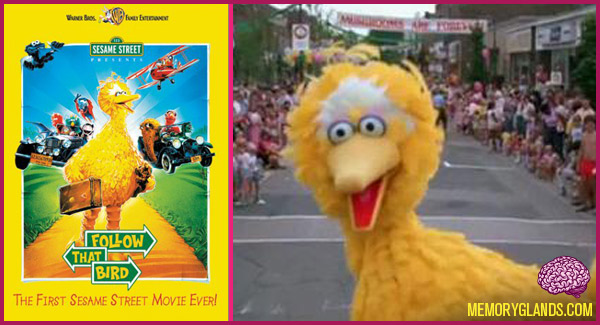 Sesame Street Presents: Follow That Bird (commonly shortened to Follow That Bird) is a 1985 American road film directed by Ken Kwapis, starring many Sesame Street characters (both puppets and live actors). This was the first of two Sesame Street feature films, followed in 1999 by The Adventures of Elmo in Grouchland. The film was produced by the Children's Television Workshop and Warner Bros..
The film grossed only $2,415,626 on its opening weekend. By the end of its theatrical run, its total gross was $13,961,370. Click here to watch the trailer »
1 Comment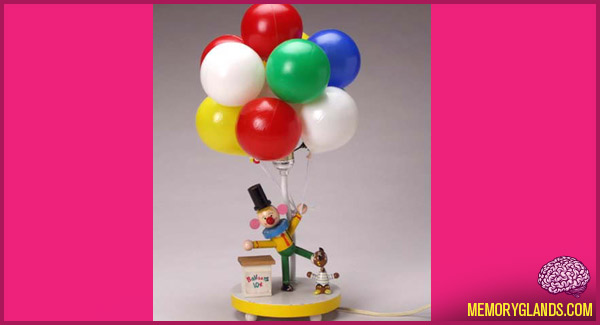 I remember the balloons falling off rather frequently and having to use the…ready for it? HOT GLUE GUN to fix it!
6 Comments
| | | |
| --- | --- | --- |
| | | |