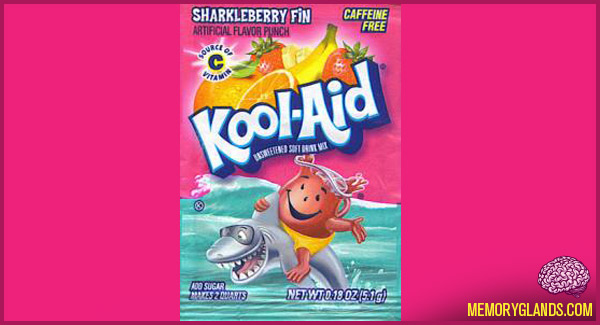 Possibly the greatest Kool-Aid flavor ever created. Thoughts? Click here to see the commercial »
4 Comments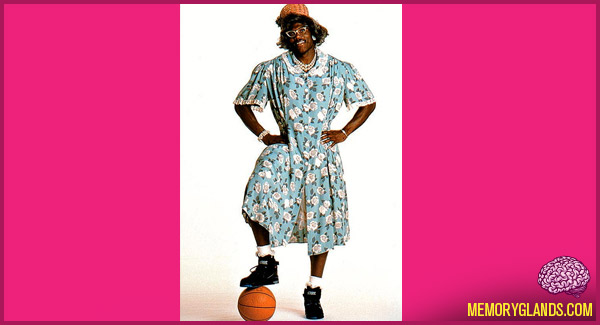 In 1993, NBA player Larry Johnson appeared on the sitcom Family Matters as his alter ego "Grandmama", who became Steve Urkel's teammate in a basketball tournament. Click here to watch Grandmama in a Converse commercial »
No Comments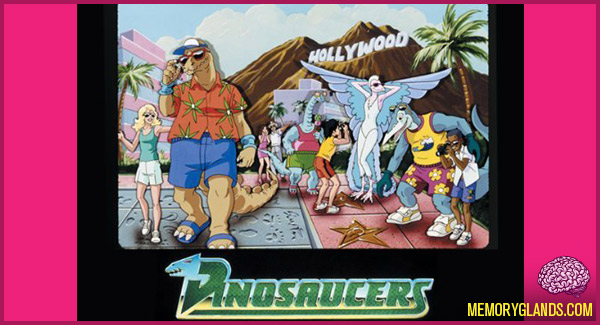 Dinosaucers is an animated television series created by DIC Entertainment in association with Ellipse Programmé that originally aired in syndication in the USA in 1987 by Coca-Cola Telecommunications. 65 total episodes were made and the show only lasted one season during the 1987-1988 television season. The cartoon was animated overseas in Japan by Madhouse.
There were originally plans to release a Dinosaucers toyline, and prototype figures were produced; however the line was scrapped after the show was cancelled. The toys included Stego, Bronto-Thunder, Allo, Bonehead, Plesio, Quackpot, Ankylo, and Genghis Rex. Click here to see those toys and watch the intro to the Dinosaucers cartoon »
1 Comment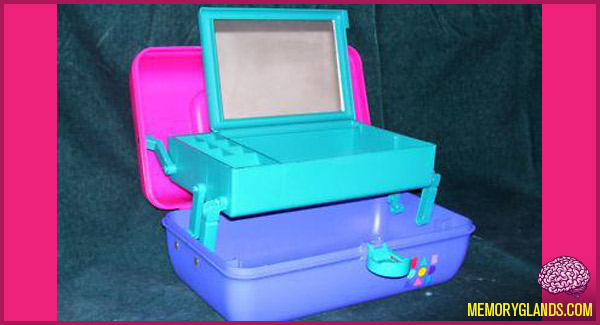 "From your first blush, Caboodles was with you to hold and protect your most valued treasures. A keeper of secrets and life organizer, Caboodles is still your trusted friend. Whether you're a neat freak, a make-up maven, or a treasure collector, Caboodles helps you get it all together."
9 Comments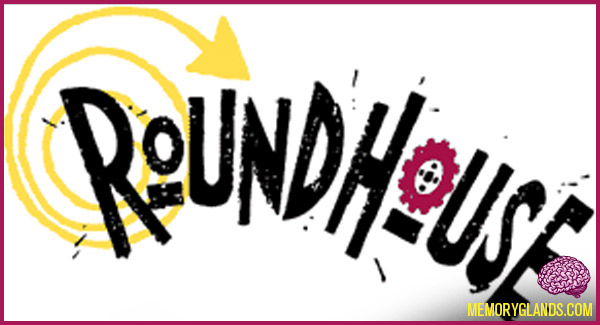 Roundhouse is an American sketch comedy television series that debuted as a part of the original SNICK lineup on Nickelodeon in 1992 and continued airing on the network through 1996.
Buddy Sheffield, a former In Living Color writer, and Rita Sheffield Hester created and produced the series. Recording artist Benny Hester was the music producer as well as co-producer of the series. They titled the show in reference to the roundhouses used by train companies to redirect railroad cars in any direction. This was in line with the show's theme song, in which the characters stated "we can go anywhere from here". In addition, the set for the show mirrored the interior of a roundhouse. Click here to watch a clip from the show »
1 Comment