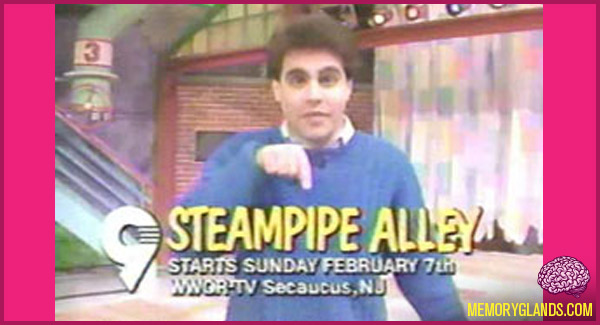 Steampipe Alley was a children's television program that aired on Secaucus, New Jersey superstation WWOR-TV from February 7, 1988 to April 1993. The program was hosted by comedian Mario Cantone, with announcing duties handled by longtime station staff announcer Ted Mallie (referred to on-air by Cantone as "Don Pardonmeo", a play on the name of another veteran announcer, Don Pardo). Each episode featured celebrity guests, recurring segments, comedy sketches and games for its young audience members, with old Warner Bros. Cartoons rounding out the program. Click here to watch the intro »
2 Comments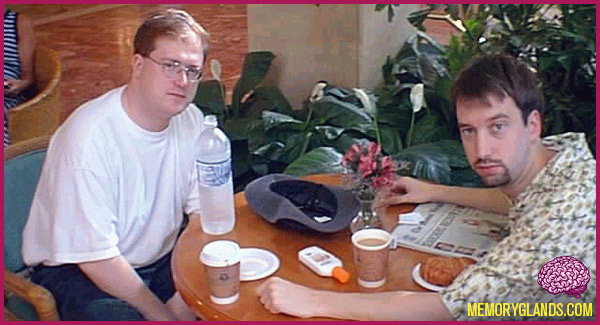 The Tom Green Show is a North American television show that first aired in September 1994 on Rogers Television 22, a community channel in Ottawa, Ontario, until 1996, and was later picked up by The Comedy Network in 1997. (In 1996, Tom Green also produced a pilot episode for CBC Television, although the CBC did not pick up the series.)
In January 1999, the show moved to the United States and aired on MTV. The MTV show stopped production when Green was diagnosed with testicular cancer in March 2000, but continued to appear on the channel via reruns and other promotional materials. In 2003, the show was revived as The New Tom Green Show. In 2006, Green launched Tom Green Live, a new live call-in show for his website. Later renamed Tom Green's House Tonight, the show takes place in his own living room. Click here to watch a clip from the show when Tom turned his parent's car into the Slut Mobile »
No Comments
You can fill this 13 inch bear with warm water to make it feel real. They were sold in the 90's.
No Comments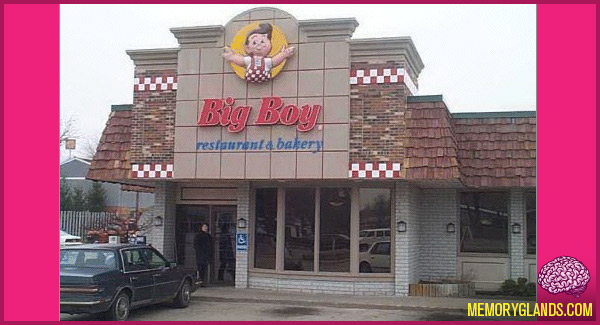 Big Boy is a restaurant chain with its headquarters in Warren, Michigan.
Big Boy was started in 1936 by Bob Wian, in partnership with Arnold Peterson in Glendale, California, USA. Marriott Corporation bought the chain in 1967. One of the larger franchise operators, Elias Brothers, purchased the chain from Marriott in 1987, moving the headquarters of the company to Warren, Michigan, and operating it until declaring bankruptcy in 2000. Following the bankruptcy, the chain was sold to investor Robert Liggett, Jr., who took over as Chief Executive Officer (CEO), renamed the company Big Boy Restaurants International and kept the headquarters in Warren. The company is the franchisor for more than 455 Big Boy restaurants in the United States and Canada. Click here to watch a commercial »
1 Comment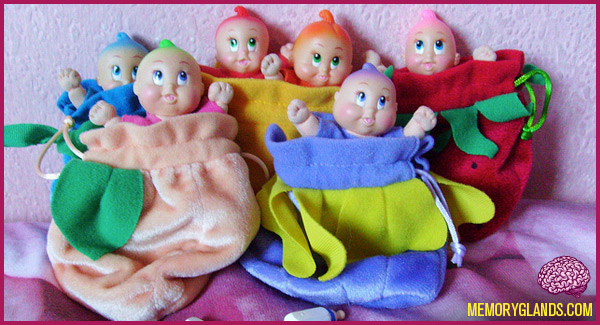 Released in 1995, these collectible dolls were fruit-scented.
No Comments
| | | |
| --- | --- | --- |
| | | |