Strawberry Shortcake is a licensed character owned by American Greetings, originally used in greeting cards and expanded to include dolls, posters, and other products. The Strawberry Shortcake properties also include a toy line of the character's friends and pets.
The original design of Strawberry Shortcake and her cat, Custard was done in 1977 by Muriel Fahrion during her time as a greeting card illustrator at American Greetings' Juvenile & Humorous card department. Click here to watch the intro to the show »
1 Comment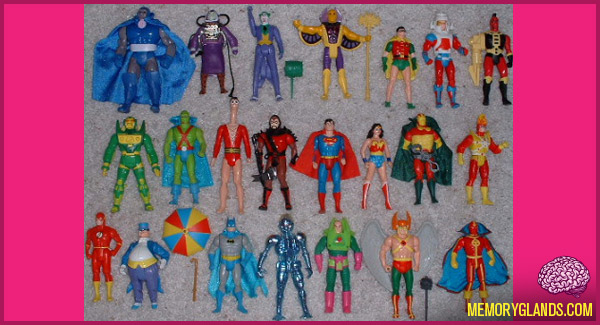 The Super Powers Collection was a line of action figures based on DC Comics superheroes and supervillains that was created by Kenner Products in the 1980s.
In 1984, DC Comics awarded the master toy license of their characters to Kenner Products, hot on the heels of Mattel's "action feature" heavy He-Man toy line. The initial pitch seemed to be heavily influenced by Kenner's popular Star Wars toyline with multiple playsets with individual franchises for Superman, Batman, Wonder Woman, Green Lantern, Teen Titans, Lois Lane, and the Super Jrs. Winning the license away from Mego Corporation and Mattel with their emphasis on action and art, Kenner devised hidden mechanisms within the figures that would trigger an action when the figure's legs or arms were squeezed. This emphasis on each figure's "super power" led to the naming of the line – The Super Powers Collection. Each figure in the first two series were also packaged with a mini-comic featuring that character's adventures.
In all, three series of figures and accessories were released (in 1984, 1985, and 1986), but after three years of production the line collapsed.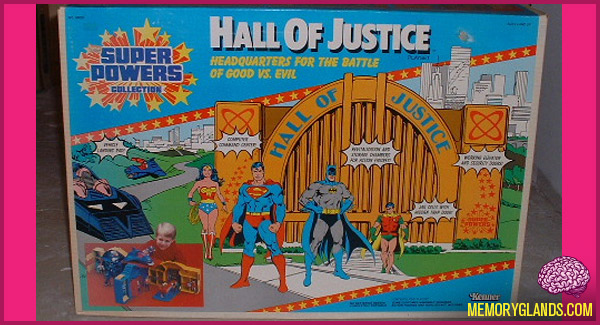 No Comments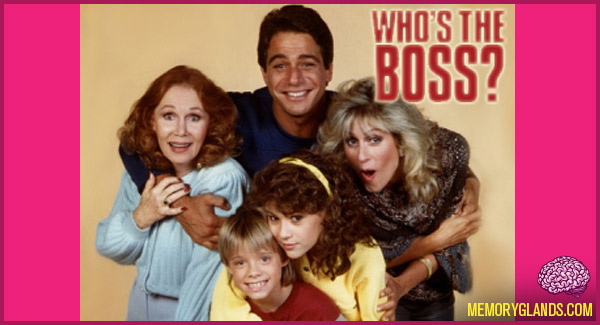 Who's the Boss? is an American sitcom created by Martin Cohan and Blake Hunter, which aired on ABC from September 20, 1984 to April 25, 1992. The series starred Tony Danza as a retired major league baseball player who relocates to Fairfield, Connecticut to work as a live-in housekeeper for a divorced advertising executive, played by Judith Light. Also featured were Alyssa Milano, Danny Pintauro, and Katherine Helmond.
The show received positive reviews throughout most of its run, becoming one of the most popular sitcoms of the mid to late-1980s. The series was nominated for more than forty awards, including ten Primetime Emmy Award and five Golden Globe Award nominations, winning one each. Also very successful in the ratings, Who's the Boss? consistently ranked in the top ten in the final primetime ratings between the years of 1985 and 1989, and has since continued in syndication worldwide. Click here to watch the opening credits »
1 Comment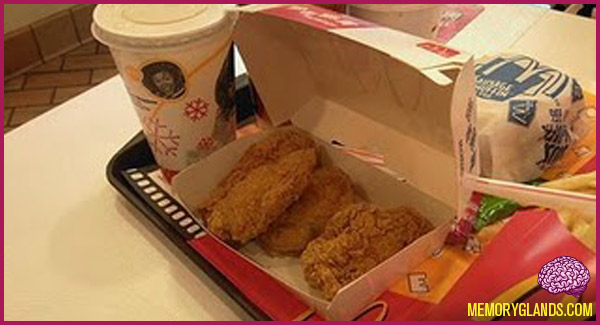 Mighty Wings were deep fried spicy chicken wings that were large and meaty. McDonald's began selling these in 1990 as an optional item and stopped selling them in 2003. These are still sold in US Virgin Island of St Croix as of March 6, 2010. Also sold as McWings in Pakistan, they were discontinued for a while but relaunched.
No Comments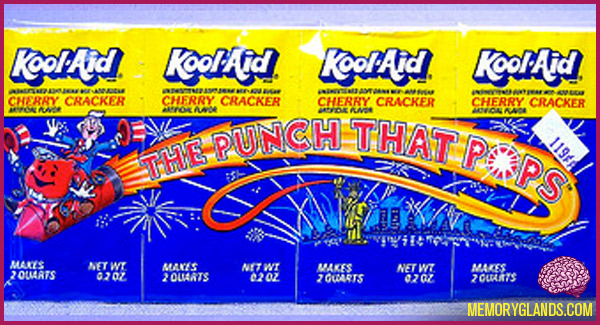 Released in the summer of 1991, Kool-Aid made the unofficial drink for the 4th of July.
No Comments
| | | |
| --- | --- | --- |
| | | |