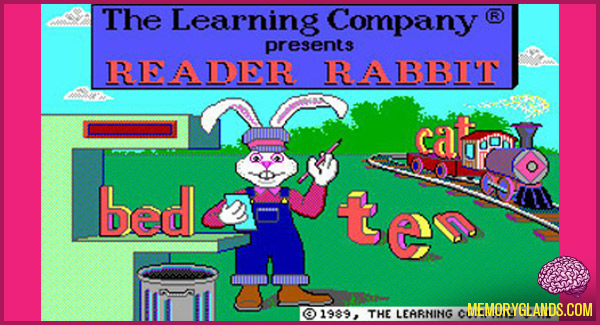 Reader Rabbit is an edutainment software franchise created in 1986 by The Learning Company. This series currently makes up the greater part of a franchise of grade-based and subject-based titles, where the games for infancy through second grade feature Reader Rabbit. The games for third grade through sixth grade instead feature The ClueFinders.
The first game in the series taught language arts, featuring a variety of simple games designed to teach schoolchildren basic reading and spelling skills. Originally, the title character's name was changed to reflect a change in subject, as with Math Rabbit, but it has apparently since been decided to retain the character's original name regardless of the subject area covered by a particular game. "Reader Rabbit" is presumably a play on "Peter Rabbit."
In 2011, the franchise announced that it would be releasing a game for the Nintendo Wii. Click here to watch some DOS gameplay »
2 Comments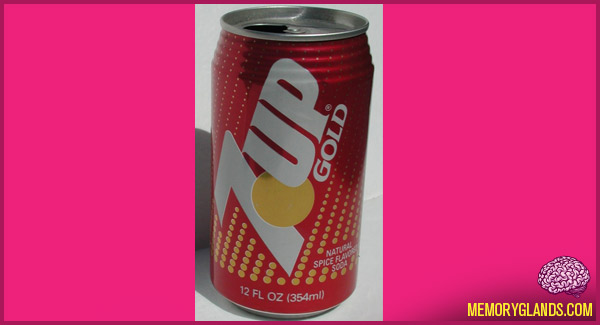 7 Up Gold was marketed for a short time in 1988 as a spice-flavored beverage, similar to Vernor's Ginger Ale. Even though 7 Up's marketing slogan at that time was Never Had It, Never Will (referring to caffeine), 7 Up Gold did list caffeine as one of its ingredients. It was introduced by 7 Up in the hopes of capturing 1% of the cola market. However, it only captured one-tenth of one percent of the cola market apparently because people were confused by 7 Up marketing a soft drink with caffeine, and therefore it was discontinued. The 7 Up Gold recipe was actually an unused Dr. Pepper invention. Click here to watch a commercial »
1 Comment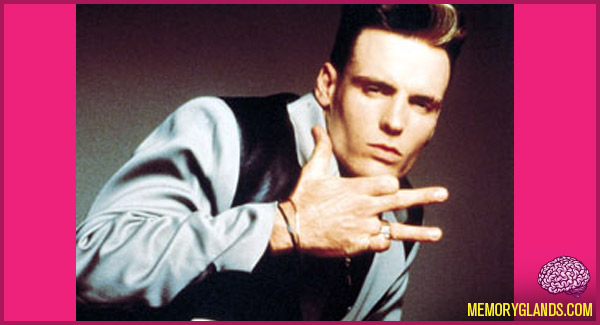 Robert Matthew Van Winkle (born October 31, 1967), best known by his stage name Vanilla Ice, is an American rapper, extreme athlete and home improvement television personality. Born in South Dallas, and raised in Texas and South Florida, Van Winkle released his debut album, Hooked, in 1989 through Ichiban Records, before signing a contract with SBK Records, a record label of the EMI Group which released a reformatted version of the album under the title To the Extreme. Van Winkle's single "Ice Ice Baby" was the first hip hop single to top the Billboard charts.
Although Van Winkle was successful, he later regretted his business arrangements with SBK, which had paid him to adopt a more commercial appearance to appeal to a mass audience and published fabricated biographical information without his knowledge. After surviving a suicide attempt, Van Winkle was inspired to change his musical style and lifestyle. While later albums by Van Winkle haven't charted or featured much radio airplay because of their less mainstream, rock-oriented sound, Vanilla Ice has had a loyal underground following. In 2009, Van Winkle began hosting The Vanilla Ice Project on DIY Network. His latest album WTF – Wisdom, Tenacity & Focus was released in August 2011. Van Winkle is currently signed to Psychopathic Records. Click here to watch Ice Ice Baby »
1 Comment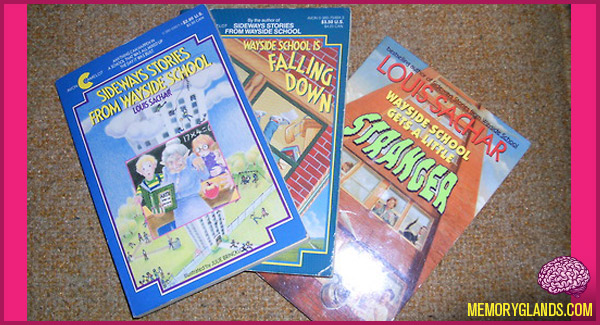 The Sideways Stories From Wayside School series is a popular series of 3 books by Louis Sachar. Sideways Stories From Wayside School, Wayside School is Falling Down and Wayside School Gets A Little Stranger are the three novel-length books. In 1989, Sachar also released a spinoff, which involves two books of mathematics and puzzles interspersed with stories: Sideways Arithmetic From Wayside School and More Sideways Arithmetic From Wayside School. The books tell many stories of a school built as a tower 30 stories high, with one room per story, but with no 19th story. Each book contains 30 chapters, called stories, complementing the 30 stories in the school.
2 Comments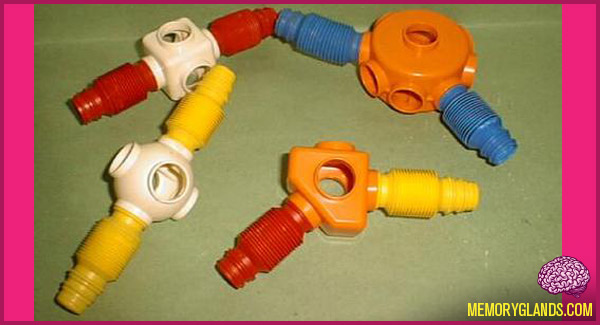 Popoids were a building toy that was released by Tomy in 1984. They featured bendable plastic tubes which were something like large plastic drnking straws. In 1984, McDonald's gave away small Popoids sets in happy meals. Click here to watch a commercial »
No Comments
| | | |
| --- | --- | --- |
| | | |