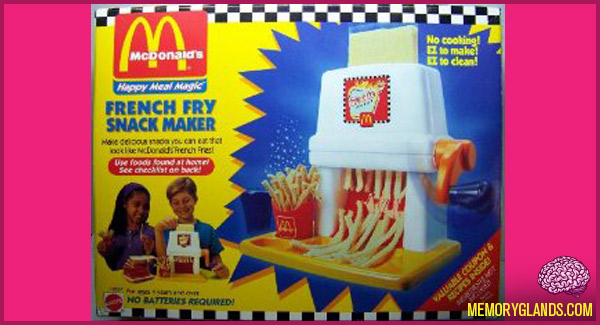 I remember my brother getting one of these for Christmas. You took a piece of white bread, slid it through the machine, and sprinkled cinnamon and sugar on the bread "fries". Just like McDonald's French fries, right? I think we used it once and realized it was a stupid, piece of shit toy.
3 Comments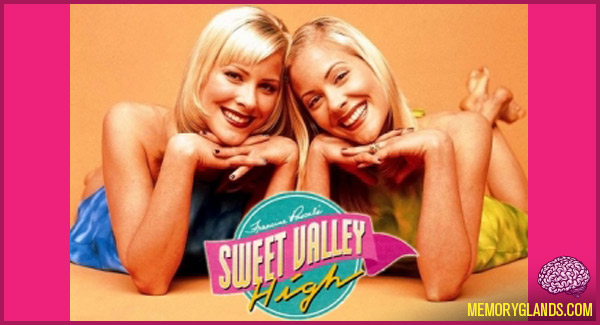 Sweet Valley High is an American comedy-drama series based on Francine Pascal's book series of the same name. The series ran from September 5, 1994 to October 14, 1997, and was produced (and distributed) by Saban Entertainment. The rights are now held by Disney-ABC Domestic Television. After three seasons in syndication (mostly on Fox stations), the show moved to UPN for its fourth season, where it was canceled due to low ratings. Click here to watch the opening credits for the first season »
No Comments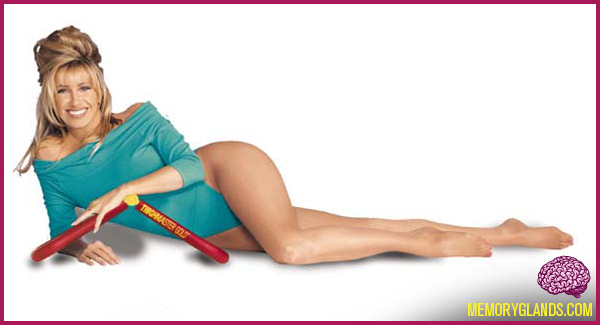 The Thighmaster is an exercise product designed to shape one's thighs. The device is basically two pieces of metal tube bent in a loop and connected with a hinge. The intended use is to put the Thighmaster between the knees and squeeze them together. This exercises the hip adductors. The simple mechanism allows exercising any suitable muscle where a small angle can be created to press it, for example the biceps (elbow flexion) or the hamstrings (knee flexion).
As with most fitness products marketed to homes, advertisements often emphasized that the Thighmaster could be used while doing something else. The infomercials featured people watching television and exercising with the Thighmaster at the same time. It was mainly advertised in the 1990s by the actress Suzanne Somers. Click here to watch a commercial from 1991 »
No Comments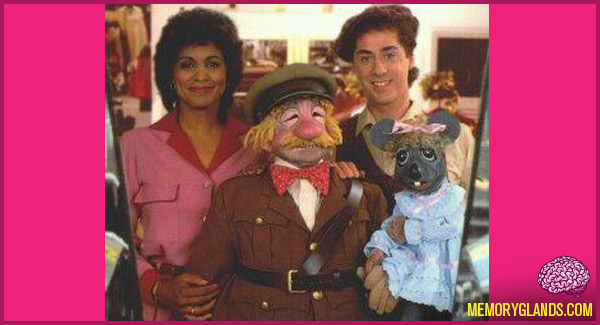 Today's Special is a Canadian children's television show produced by Clive VanderBurgh at TVOntario from 1982 to 1987. It also ran on Nickelodeon and the Faith and Values Channel (now the Hallmark Channel) as well as many PBS stations throughout the United States. It was set in a department store, based on the flagship location of the now-defunct Simpson's in Toronto. Many sequences for the show were shot at the Queen Street West and Yonge Street store after hours. Click here to see the intro for Today's Special »
6 Comments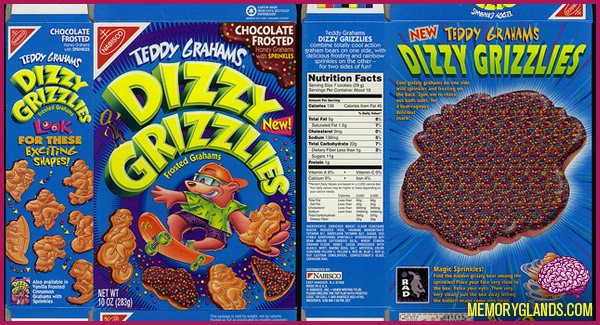 Nabisco produced Dizzy Grizzlies under the Teddy Graham name. They were basically a larger bear shaped chocolate-iced cookie line. Click here to watch a commercial from 1995 »
2 Comments