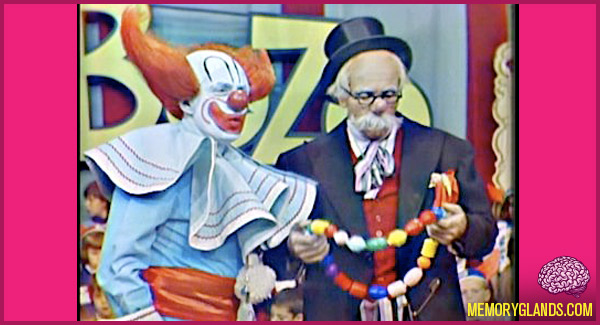 Bozo the Clown is a clown character very popular in the United States, peaking in the 1960s as a result of widespread franchising in early television.
Originally created by Alan W. Livingston for a children's storytelling record-album and illustrative read-along book set and portrayed by Pinto Colvig, the character became very popular during the 1940s and was a mascot for record company Capitol Records. The character first appeared on television in 1949. After the creative rights to Bozo were purchased by former Bozo actor Larry Harmon in 1956, the character became a common franchise across the United States, with local broadcasting companies producing their shows featuring the character; Harmon bought out his business partners in 1965 and produced Bozo's Big Top for syndication from 1966, while Chicago's Bozo's Circus which went national via cable and satellite in 1978. Click here to read more and watch a clip from the show in 1966 »
4 Comments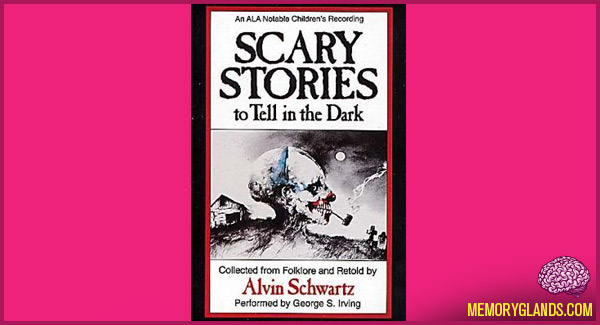 Scary Stories to Tell in The Dark is a series of three children's books written by Alvin Schwartz and illustrated by Stephen Gammell. The scary stories of the title are pieces of folklore and urban legends collected and adapted by Schwartz. The titles of the books are Scary Stories to Tell in the Dark (1981), More Scary Stories to Tell in The Dark (1984), and Scary Stories 3 : More Tales to Chill Your Bones (1991).
The first volume was published in 1981, and the books have subsequently been collected in both a box set and a single volume. There is also an audiobook version of each book, read by George S. Irving. Reprints of the books with new illustrations by Brett Helquist have been announced, and the 3rd book Scary Stories 3 More Tales To Chill Your Bones will be due out Jan 25 2011.
9 Comments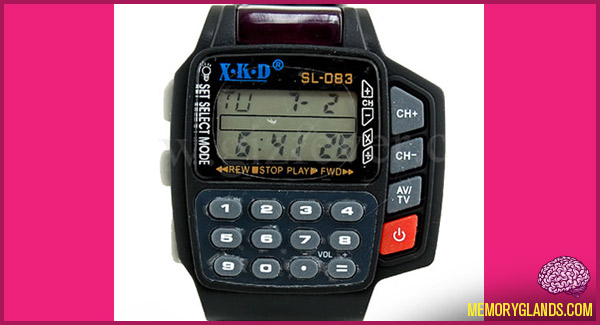 The multimedia remote control watch was cool, sleek, and attracted mad bitches. What? The remote control watch did the complete opposite? My bad! Apparently it gave computer geeks even more pimples and fat rolls due to increased laziness.
It could control volume, change channels and power ON/ OFF TV, VCR, DVD (Supported various brand like Sony, Panasonic, Hitachi, Philips, Toshiba, Pioneer, RCA, NEC, Sanyo, GoldStar, SamSung, JinZheng….and more.)
The remote control distance could reach 3-5 meters.
2 Comments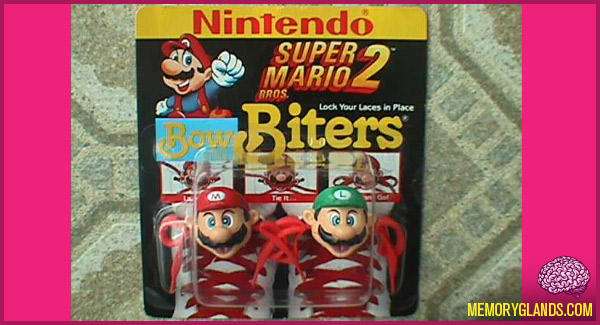 Bow Biters are plastic clips made by Brookside Enterprises in the late 1980s that can be tied into sneaker laces to help keep shoes tied. The clip has a character's face on the front that "bites" the knot when the laces are tied into the character's mouth.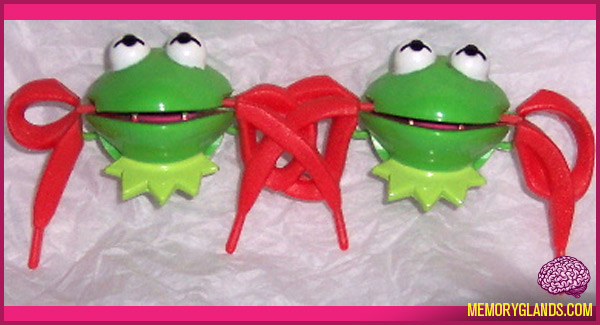 No Comments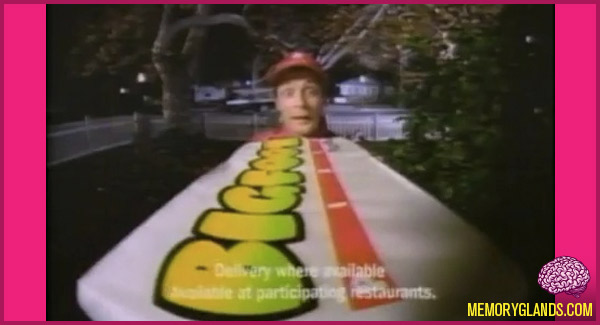 The initially popular two-foot by one-foot square cut pizza named Bigfoot was introduced by Pizza Hut in 1993. Chain pizza seems to taste better in square form. Anyone else agree? Click here to watch the commercial »
6 Comments