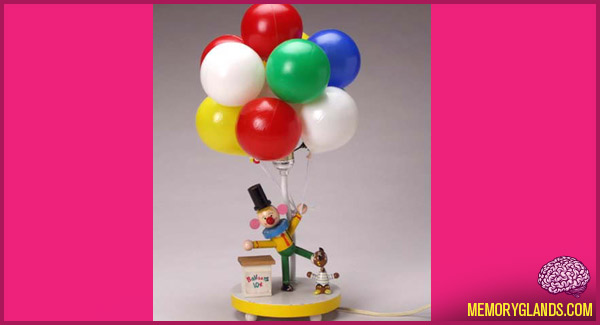 I remember the balloons falling off rather frequently and having to use the…ready for it? HOT GLUE GUN to fix it!
6 Comments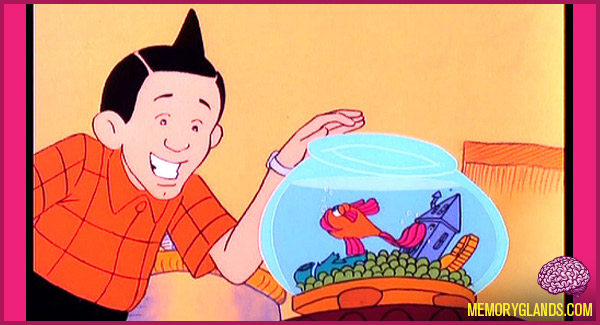 Edward Mayhoff 'Ed' Grimley is a fictional character introduced on the television series SCTV and later used on Saturday Night Live. He was created and played by Martin Short.
He is a hyperactive, neurotic nerd with a large frontal cowlick who is obsessed with banal popular culture, especially Wheel of Fortune and its host, Pat Sajak. He also loves to play the triangle, which for him consists of playing a recorded musical piece, striking the triangle once, and then wildly dancing to the recording. His catchphrases include "I must say", "totally decent", "makes me completely mental", "doomed as doomed can be." and "give me a break". One 1985 SNL skit featured Ed's look-alike Uncle Basil, played by TV sportscaster Howard Cosell. Click here to read more and watch the intro »
1 Comment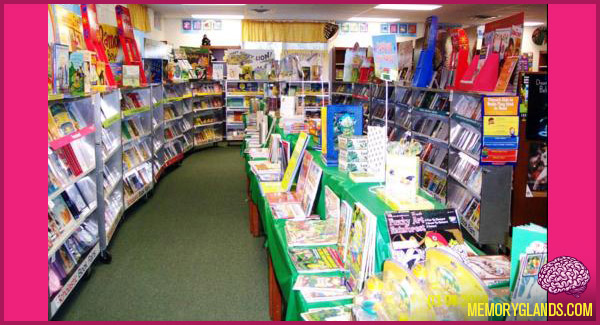 Remember these over-priced ordeals? I can't tell you how many books I got from this and never read, but they always seemed like a good idea at the time…thanks Mom.
7 Comments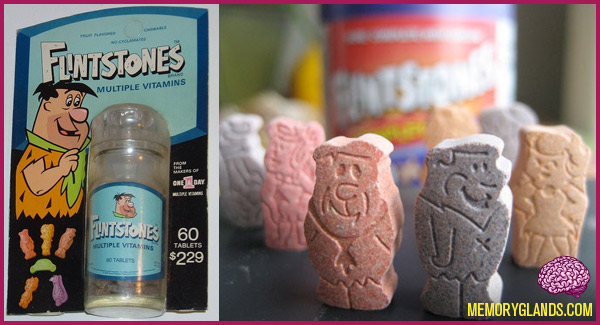 Flintstones Chewable Vitamins are supplemental multivitamins for children based on the animated sitcom The Flintstones. They were introduced in 1968 by Miles Laboratories and taste faintly like candy.
The vitamins are one of the most successful Flintstones products. Some advertisements have been under heavy rotation without being related to The Flintstones. Their jingles of "We are Flintstone kids!" and "Ten million strong and growing!" (composed by Martin O'Donnell) has reached fame through the heavy circulation of advertisements.
Miles Laboratories was acquired by Bayer in 1979. The pills can be found on the Internet and in local stores, and feature pills in the shapes of the following characters: Fred Flintstone, Wilma Flintstone, Pebbles Flintstone, Barney Rubble, Betty Rubble, Bamm-Bamm Rubble, Dino, and The Great Gazoo. For over twenty years, Betty was not included as one of the vitamins. However, after a grassroots campaign and the results of a Bayer telephone poll came in favor of including Betty, the character was added to the lineup, replacing the Flintstone car. Click here to watch a commercial »
3 Comments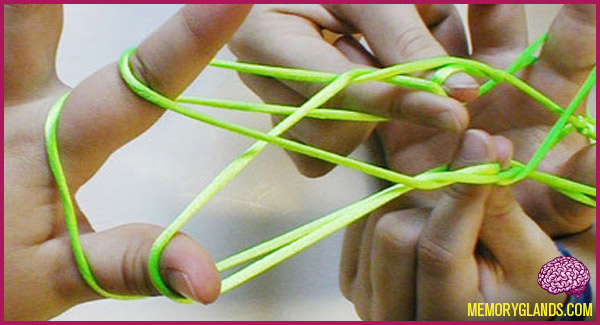 Cat's cradle is a well known series of string figures created between two people as a game. The name of the entire game, the specific figures, their order, and the names of the figures vary. Versions of this game have been found in indigenous cultures all over the world—from the Arctic to the Equatorial zones. In some regions of the US, this game is also known as Jack in the Pulpit. Click here to watch a video »
1 Comment
| | | |
| --- | --- | --- |
| | | |