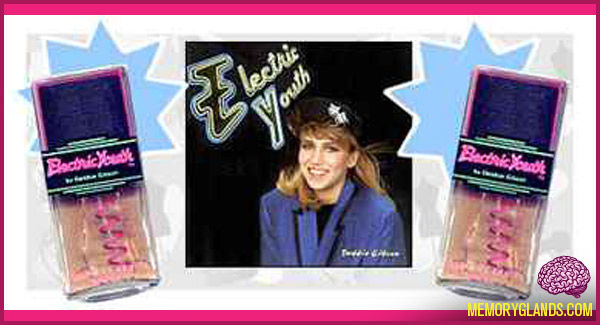 Electric Youth was a celebrity scent designed by Deborah Gibson. Manufactured by Revlon Consumer Products Corporation and distributed by the latter's Natural Wonder Cosmetics subsidiary (sold 2000 by Revlon to CVC Capital Partners), Electric Youth was marketed concurrently with Gibson's Atlantic Records album, single and dance maxi-single of the same title. The core fragrance was composed of a blend of citrus and other fruit essential oils, rendering a fruity scent known to be popular with the teenager demographic of the day.
3 Comments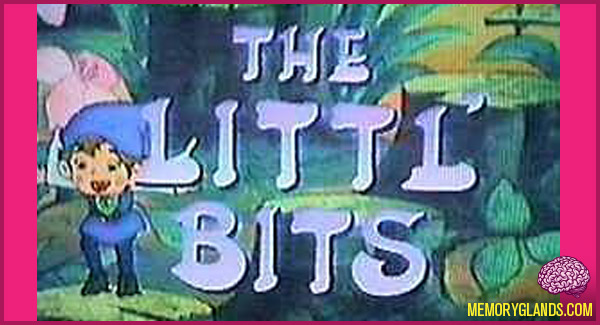 The Littl' Bits is a Japanese anime television series with 26 episodes, produced in 1980 by Tatsunoko Productions in Japan. First shown on TV Tokyo (then called Tokyo 12 Channel), its Saban-produced English translation was featured on the children's television station Nick Jr. from 1991 to 1995 alongside other children's anime series such as Adventures of the Little Koala, Maya the Bee, Noozles, The Mysterious Cities of Gold and the show also was on Cartoon Network from 1993 to 1997.
Due to their similar size and naming scheme, an analogy is often drawn between the Littl' Bits and the Smurfs. Click here to watch the intro to the show »
3 Comments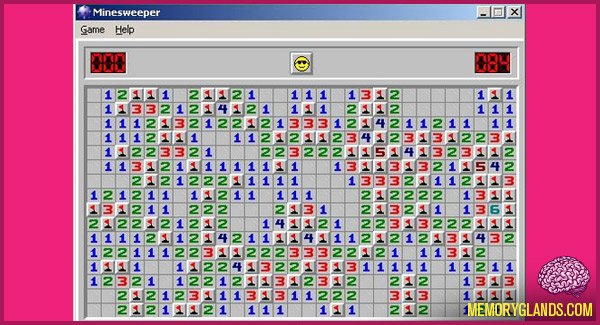 Minesweeper is a single-player video game. The object of the game is to clear an abstract minefield without detonating a mine. The game has been written for many system platforms in use today.
Minesweeper cannot always be solved with 100% certainty, and may require the occasional use of probability to flag the square most likely to have a mine. In other words, one must sometimes guess to solve a minesweeper puzzle.
2 Comments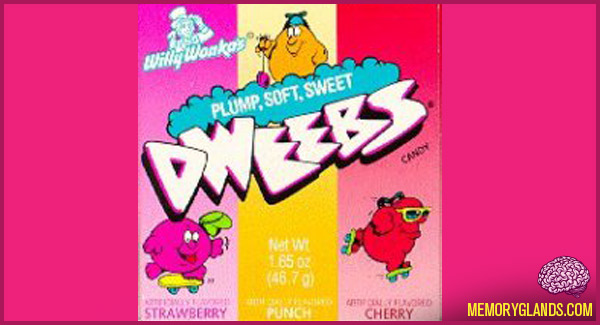 Dweebs ("Cousins to Nerds") were a larger, soft and chewy version of the popular candy Nerds produced by the Willy Wonka Candy Company. They were introduced in the early 1990s, and were only available for a few years before they were discontinued. Although they were slightly softer than Nerds, they were difficult to distinguish from Nerds themselves and thus lasted a very short time on the market.
1 Comment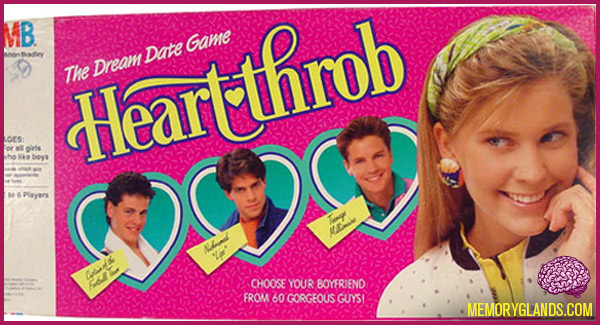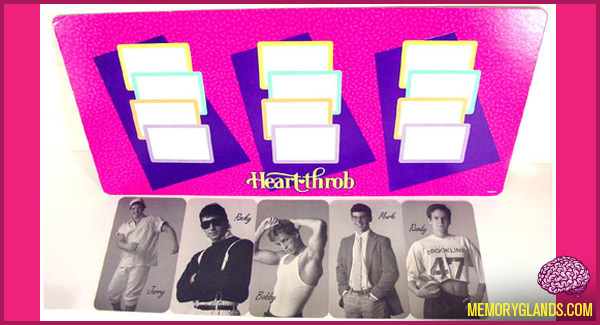 Introduced in 1988, the back of the Heartthrob box read: "On looks alone pick your "heartthrob" from three photo cards. Then guess which guys your friends will pick. If you're correct, you could win this dreamy dating game. You could fall in love at first sight! But be careful! Personality cards will reveal more about the guys. Some of what you learn makes them more appealing, but other things are a real turn-off. You must decide if looks or personality are more important. Bet you didn't realize that Johnny cracks his knuckles and bites his fingernails. Could you tell that Brad still sleeps with a Teddy Bear? And what about Greg! Did you know he eats bugs to gross out girls?"
Click here to watch a commercial »
2 Comments
| | | |
| --- | --- | --- |
| | | |