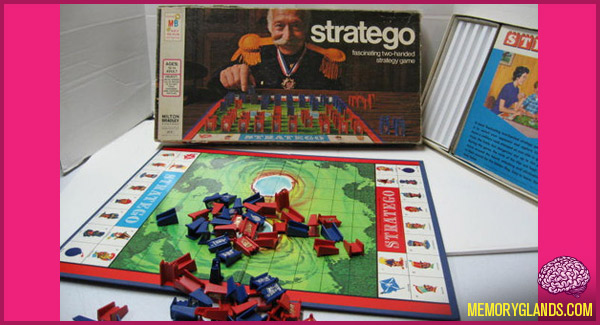 Stratego is a board game featuring a 10 × 10 square board and two players with 40 pieces each. Pieces represent individual officers and soldiers in an army. The objective of the game is to either find and capture the opponent's Flag or to capture so many of the opponent's pieces that he/she cannot make any further moves. Players cannot see the ranks of each other's pieces, so disinformation and discovery are important elements of the game. Click here to watch a commercial »
No Comments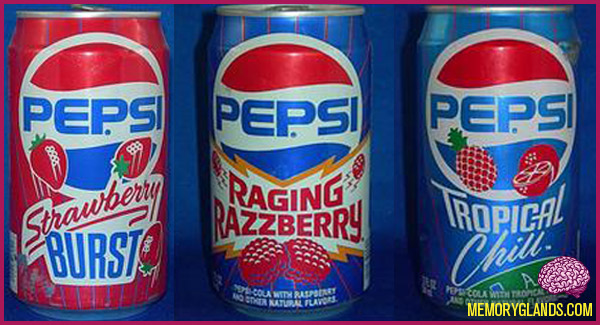 Available in test markets in 1991, Pepsi Raging Razzberry has been said that it didn't really taste like raspberry, but was considered a raspberry twist. It was introduced along with Pepsi Tropical Chill and Pepsi Strawberry Burst.
1 Comment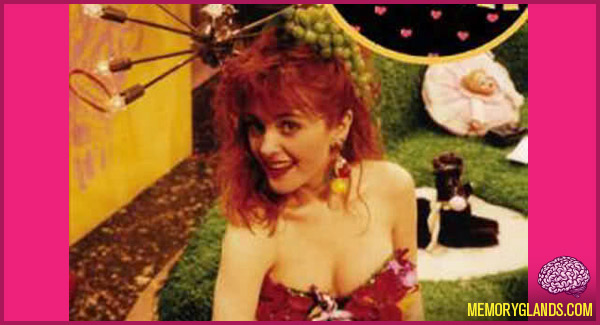 Just Say Julie was an American combination comedy/music video show starring and created by comedian and singer Julie Brown. The series aired from 1989 to 1992 on MTV in the United States, where it aired on Friday nights during its run. Click here to watch a clip from the show »
1 Comment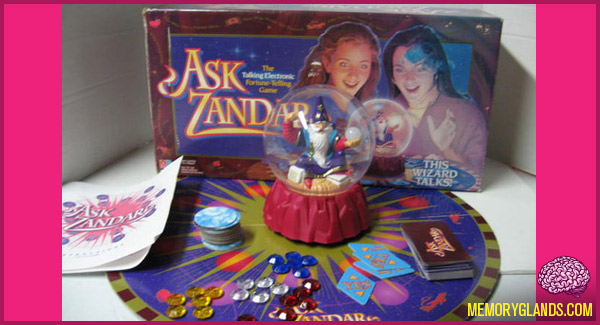 Released in 1992, Ask Zandar is a game for 1-4 pre-teen to early teenage girls. On their turn, each player draws a question card, reads it out loud, guesses whether Zandar (an electronic talking version of the old "Magic 8 Ball") will answer affirmatively or negatively, waves their hand over the top of Zandar's globe (to trigger a light sensor), and listens to his answer. If they guessed correctly, they can either take a gem of their color from the pile and put it in front of them or place a gem of their color from in front of them onto the game board. If they guess incorrectly, they must return a gem from in front them.
The other players can make a "side bet" during the turn and guess at Zandar's answer. If they are right, they get a gem of their color. If they are wrong, they must return a gem of their color.
There's a few other rules to the game, but that is main gist of it. The first player to place 5 of their gems onto the game board wins and gets to have their fortune read by Zandar.
2 Comments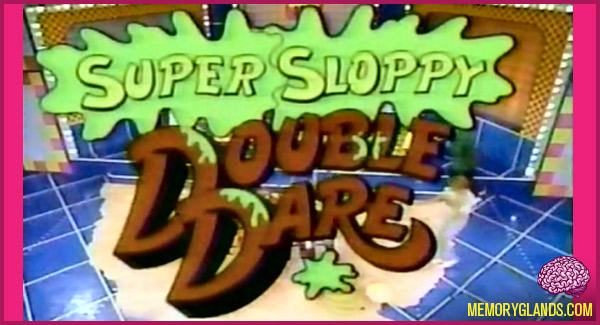 The format of Super Sloppy Double Dare copied that of the original program. Launched in 1987, it aired on the weekends on Nickelodeon. This incarnation featured a home viewer contest during physical challenges, with Summers taking a postcard from a large plastic box behind his lectern. The viewer would receive a prize if the team won the physical challenge, and a T-shirt (regardless of the outcome). This version was filmed at Unitel Studios in New York. Forty episodes were taped.
To compete with other children's game shows at the time, the format returned to the air (minus the home viewer contest) in January 1989 with the physical challenges and obstacle course mostly designed to make the biggest mess possible. This newly revamped Super Sloppy Double Dare filmed from WHYY's Forum Theatre for approximately the first 50 episodes, eventually to moving to Universal Studios in Florida to film the approximately 50 remaining episodes of this version. Both the Philadelphia and Orlando eras of the show aired in syndication. Many special "theme shows" were taped during the 1989 run, including "Salute to Baseball", "Backwards Day", "Marc vs. Harvey" (with guest host Jim J. Bullock), and many more. This was Nickelodeon's first production at Universal Studios. Click here to watch an episode »
1 Comment
| | | |
| --- | --- | --- |
| | | |