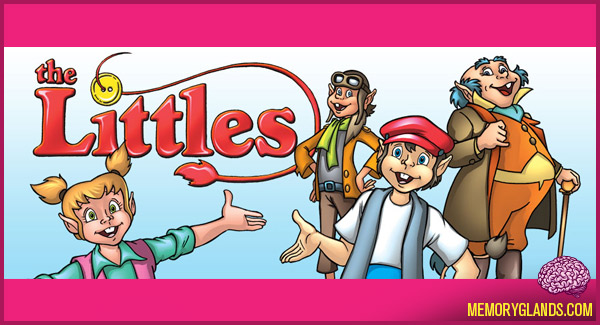 The Littles was an animated television series based on The Littles characters in a series of children's novels by American author John Peterson, the first of which was published in 1967. This cartoon was produced by a French/American/Canadian animation studio, DiC Entertainment, and as standard practice for TV cartoons of the period, the animation production was outsourced overseas to the Japanese studio TMS Entertainment. It was post-produced by a Canadian Animation studio, Animation City Editorial Services.
The show ran from September 10, 1983 to November 2, 1985. Click here to see the intro »
2 Comments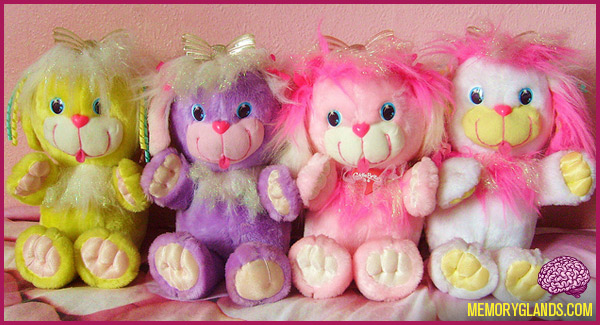 Cuddlebrites were produced by Dreamworks in 1991. They were a small line of plush animals with fiber optics sprouting out the tops of their heads which would glow and change color.
No Comments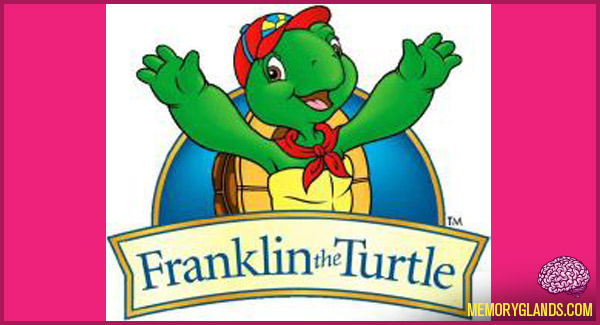 Franklin is a Canadian animated television series, based on the Franklin the Turtle books by Brenda Clark (illustrator) and Paulette Bourgeois (writer). The television series was named after its main character, Franklin the Turtle.
Beginning in 1997, Franklin had six seasons of thirteen episodes each. Click here to watch the opening of Franklin »
2 Comments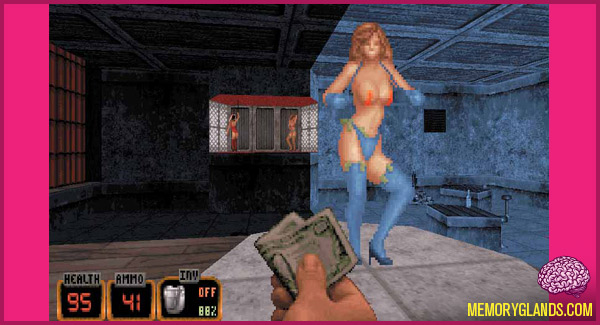 Duke Nukem is a fictional character and action hero who has been the protagonist in over a dozen video games.
The character first appeared in the 1991 video game Duke Nukem (also temporarily known as "Duke Nukum") developed by Apogee Software. He has since starred in multiple sequels developed by 3D Realms, and presently by Gearbox Software who have since bought the rights to Duke Nukem and own the intellectual property. The character was created by video game developers Todd Replogle, Jim Norwood, George Broussard, and Scott Miller of Apogee Software. The character was redesigned into the present tough guy incarnation by George Broussard and Allen Blum for the 1996 game Duke Nukem 3D. Click here to read more and see some footage from Duke Nukem 3D »
1 Comment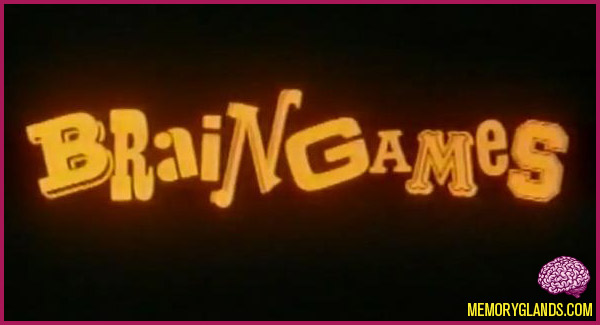 Braingames was an educational program shown on HBO in the mid-1980s. It was a half-hour program consisting of brain-teasing animated skits (either stop-motion or cartoon) designed to make the viewers think.
The series pilot was aired in 1983, with another five episodes made in 1984-1985 with new games and a few brought back from the pilot. After that, an episode called "The Best of Braingames" was made which had five of the best Braingames games from episodes 1, 3, and 4, plus a special episode of "The Riddler" where Chuck Roast read off the winners of a contest for "The Absotively Posolutlely Worst Riddle in America". Every episode in the series ends with a sad and teary voice saying, "Braingames is now…over." On the final episode, an even sadder voice says, "Braingames is now over…for good."
Although full episodes have not been shown in years, HBO has occasionally shown single games between programs in the 1990s. In 1996-2000, full episodes were later shown occasionally each month on HBO Family.
No Comments