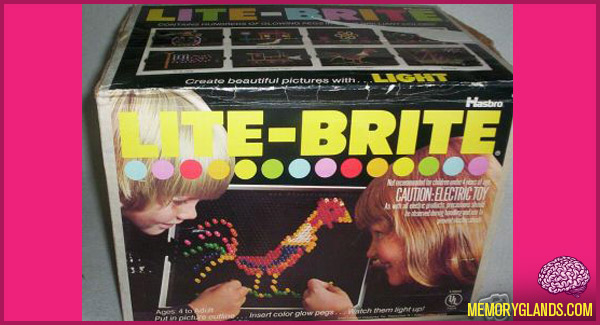 Lite-Brite is a toy, created by Hasbro in 1967, which allows the user to create glowing designs. It is a light box with small colored pegs that fit into a grid of holes and together create a lit piece of art. Using the colored pegs the user can create designs from imagination or by following stencils. With eight different colored pegs (green, blue, red, yellow, orange, pink, purple and clear) there were many creative options.
Hasbro offered refills of the small colored pegs for more creative option or in case some were lost. Color-by-letter templates were sold with the set so that children could create characters including Mickey Mouse, Scooby-Doo, My Little Pony and more. Click here to watch an old commercial »
2 Comments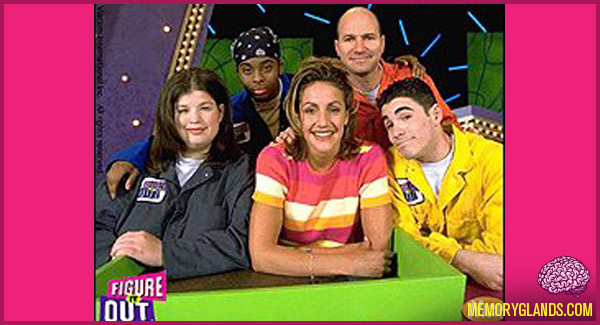 Figure It Out is an American children's game show hosted by Summer Sanders that aired on Nickelodeon for four seasons from July 7, 1997 to December 12, 1999.
Kids with special skills or unique achievements competed as contestants on the show while a panel of four Nick celebrities tried to guess the predetermined phrase that described the contestant's talent. The series is considered a loose adaptation of What's My Line?, I've Got a Secret, and To Tell the Truth (three established panel shows, all created by Mark Goodson and Bill Todman). Click here to watch a clip from the show »
3 Comments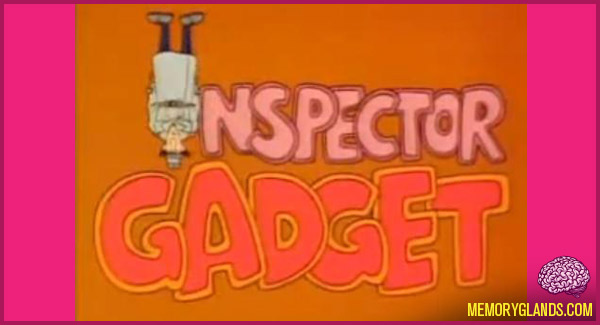 Inspector Gadget is an animated television series developed in joint-venture between France, Canada, the United States, Taiwan and Japan.
The series revolves around the adventures of a clumsy, simple-witted cyborg detective named Inspector Gadget – a human being with various bionic gadgets built into his body. Gadget's arch-nemesis is Dr. Claw, the leader of an evil organization, known as "M.A.D."
This was the first syndicated cartoon show from DIC Entertainment (as well as the first from the company to be created specifically for American viewers, along with The Littles). It originally ran from 1983 to 1986 and remained in syndication into the late 1990s. It continues to air successfully in reruns around the world. Click here to watch the intro »
3 Comments
"Take a Picture" is the second single from Filter's album Title of Record. The song became a major hit in early 2000. It was the band's first departure from the industrial rock that they usually played, instead being soft and melodic.
The song's lush synthesized wall of sound and its lyrics, revolving around the chorus: "Could you take my picture? / 'Cause I won't remember", lends it a surreal and dreamlike aura. Filter's frontman, and founding member Richard Patrick has said that the song is about him getting drunk on an airplane, taking off all of his clothes, and fighting with the flight attendants who tried to stop him. This would account for the introductory, and later-repeated, lyrics: "Awake on my airplane, awake on my airplane…my skin is bare, my skin is theirs."
1 Comment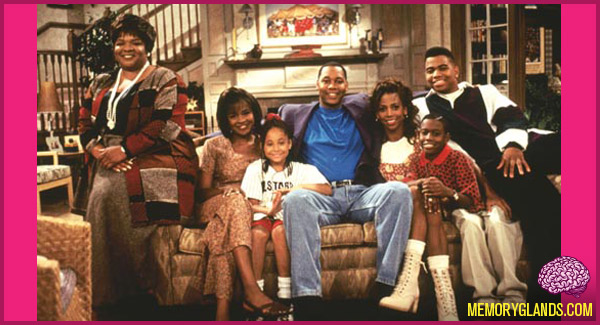 Hangin' with Mr. Cooper is an American television sitcom that originally aired on ABC from 1992 to 1997, starring Mark Curry and Holly Robinson. The show took place in Curry's hometown of Oakland, California. Hangin with Mr. Cooper was produced by Jeff Franklin Productions, in association with Warner Bros. Television (it was produced by Lorimar Television for the first season only, and was the last sitcom produced by Lorimar before it was absorbed by Warner Bros.) and also became produced by Bickley-Warren Productions by the third season. Click here to see a video »
3 Comments