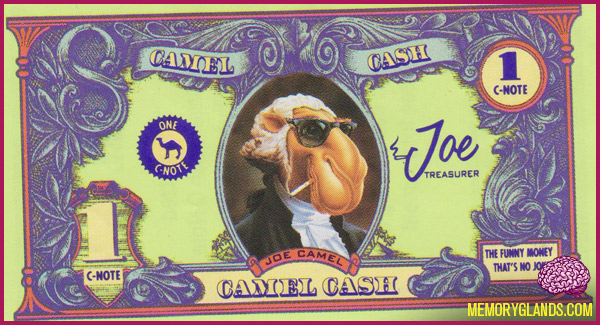 Notwithstanding the message telling smokers not to look for premiums or coupons on Camels, the brand nonetheless featured such a promotion called "Camel Cash". Camel Cash, or "C-Note" (C-Note = 5 US cents), is a coupon stuck to the back of filtered varieties of Camel cigarettes. It was made to resemble currency and could be exchanged for items from Camel's Camel Cash catalogue. The artwork changed many times over the years, and in the past included the face of Joe Camel, the controversial cartoon camel, much in the same way as presidents are featured on American currency. Camel Cash redemption expired on March 31, 2007.
3 Comments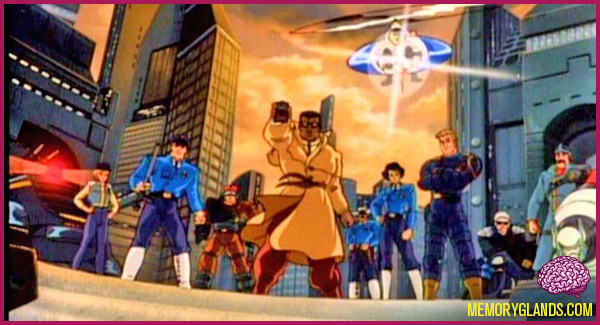 C.O.P.S. (Central Organization of Police Specialists) is an American animated television series released by DIC Entertainment and Celebrity Home Entertainment. This cartoon, which ran from 1988–1989, used the tag line: "Fighting crime in a future time, protecting Empire City from Big Boss and his gang of crooks". In 1993, the series was shown in reruns on CBS Saturday mornings as "CyberCOPS". The show was based on Hasbro's 1988 line of action figures called C.O.P.S 'N' Crooks. Click here to watch the intro »
No Comments
"Lonely Swedish (The Bum Bum Song)" is a novelty song by Canadian comedian Tom Green, created in 1999 for The Tom Green Show. When the show moved to MTV, Green released it as a single, encouraging visitors to download the song free of charge from his website, burn it onto CDs and distribute it to friends. The music video was filmed in Seattle, Washington, home of the Swedish Medical Center, from which the name of the song is derived.
1 Comment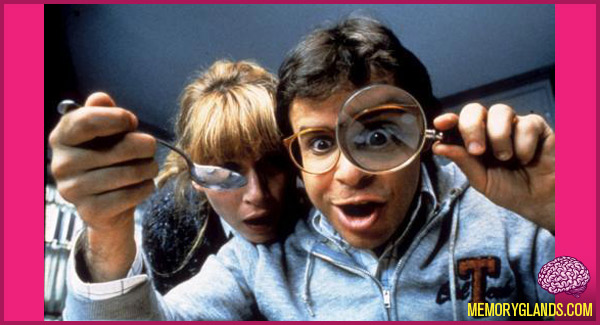 Honey, I Shrunk the Kids is a 1989 comedy film. The directorial debut of Joe Johnston and released through Walt Disney Pictures and Silver Screen Partners III, the film tells the story of an inventor who accidentally shrinks his and his neighbor's kids to 1/4 of an inch with his electromagnetic shrink ray and sends them out into the backyard with the trash.
Rick Moranis stars as Wayne Szalinski, the inventor who accidentally shrinks his children. Marcia Strassman portrays his wife, Diane, the "honey" in the film's title, the titles of the sequels, and the Disney park attraction. Matt Frewer and Kristine Sutherland star as the Szalinskis' next door neighbors, Russ and Mae Thompson. Thomas Wilson Brown, Jared Rushton, Amy O'Neill and Robert Oliveri star as Russ Jr. and Ron Thompson and Amy and Nick Szalinski. Click here to watch a memorable clip from the movie »
5 Comments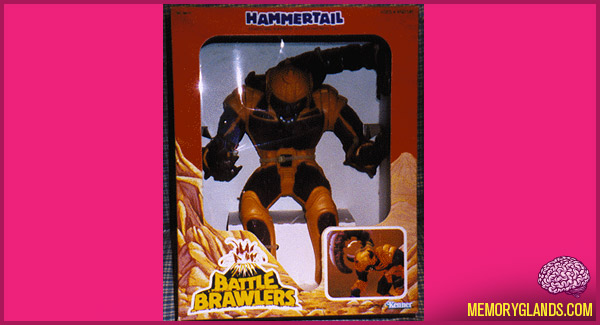 Battle Brawlers were a a line of toys that were short lived. The figures Crack Arm and Hammertail were essentially oversized Battle Beasts. These figures were produced by Kenner in 1986.
No Comments