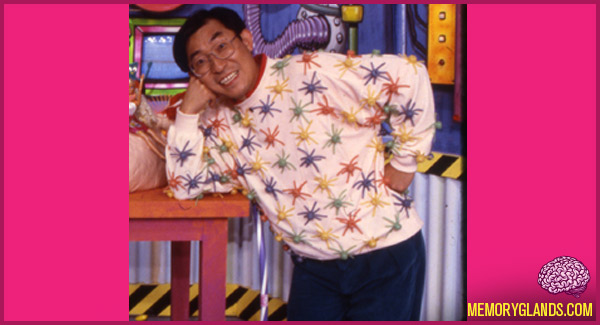 Ken Hakuta, known as "Dr. Fad" since 1983, is an American inventor and television personality. Hakuta, as Dr. Fad, was the host of the popular kids invention TV show, The Dr. Fad Show, which ran from 1988 to 1994. The show featured kids' inventions, and promoted creativity and inventiveness in children. Hakuta was the organizer of four Fad Fairs, conventions of inventors with fun, wacky ideas, in Detroit, New York and Philadelphia. He received the Inventor of the Year Award from the Franklin Institute in Philadelphia. Click here to watch the intro to the Dr. Fad Show »
1 Comment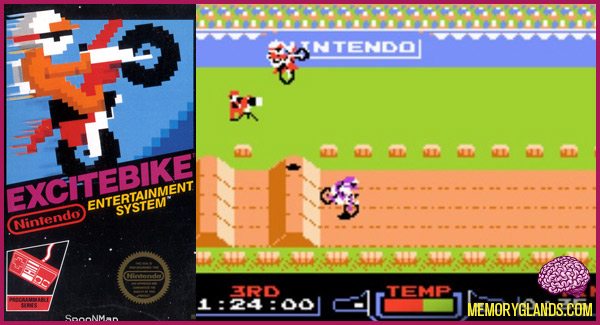 Excitebike is a motocross racing video game franchise made by Nintendo. It first debuted as a game for the Famicom in Japan in 1984 and as a launch title for the NES in 1985. It is the first game of the Excite series, succeeded by its direct sequel Excitebike 64, its spiritual successors Excite Truck and Excitebots: Trick Racing, and the WiiWare title Excitebike: World Rally. 3D Classics: Excitebike, a 3D remake of the original game, was free for a limited time to promote the launch of the Nintendo eShop in June 2011, and has since been available for $5.99. Click here to watch some NES gameplay »
2 Comments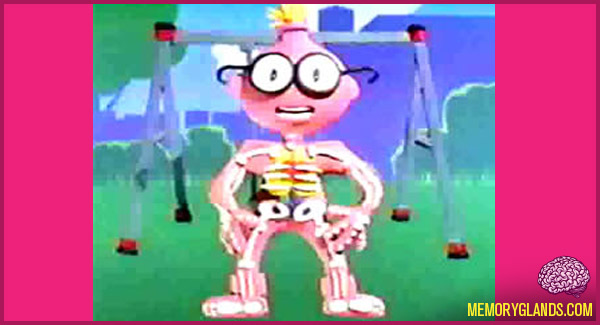 Inside-Out Boy is a claymation character that appeared in five Nickelodeon shorts between commercials in its original run from 1989 to 1993.Those shorts later reaired on Noggin in 1999. The character was created by Scott Webb and Will McRobb. Click here to see a commercial with Inside-Out Boy »
2 Comments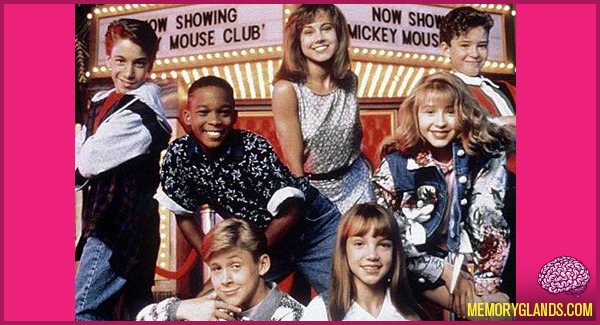 The Mickey Mouse Club is an American variety television show that began in 1955, produced by Walt Disney Productions and televised by the ABC, featuring a regular but ever-changing cast of teenage performers. The Mickey Mouse Club was created by Walt Disney. The series has been revived, reformatted and reimagined several times since its initial 1955–1959 run on ABC.
The sixth season (above) featured future actress Nikki DeLoach; Grammy Award-winning singers Britney Spears, Christina Aguilera, and Justin Timberlake; and future Academy Award-nominated actor Ryan Gosling. Click here to watch a clip of those young stars »
No Comments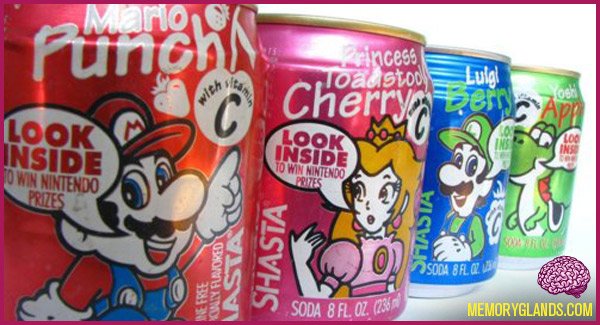 Four flavors were produced by Shasta in 1991: Mario Punch, Luigi Blue Rasberry, Princess Toadstool Cherry, and Yoshi Green Apple.
5 Comments
| | | |
| --- | --- | --- |
| | | |