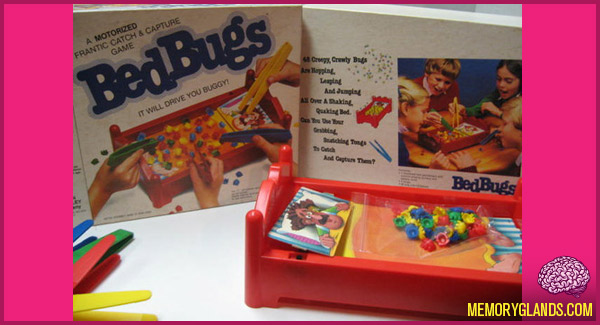 Released in 1985, Bed Bugs instructed players try to remove little plastic bed bugs of their color from a vibrating bed with oversized tweezers. The first to get all their bed bugs out of the bed wins. Click here to watch a commercial for Bed Bugs »
2 Comments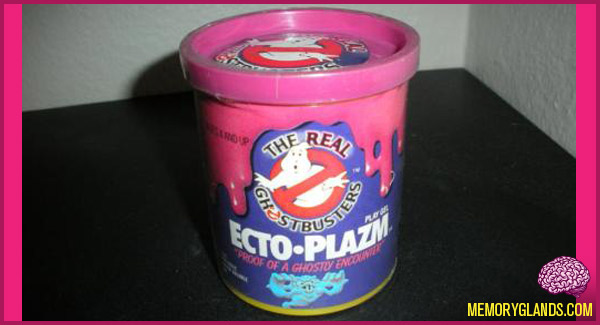 Ecto-Plazm is play-gel that was part of Kenners The Real Ghostbusters Toy Line. Based off The Real Ghostbusters animated series Ectoplasm. The Ecto-Plazm was first only release in purple/pink. Then another three were released that were in the colors of red, yellow, and blue.
2 Comments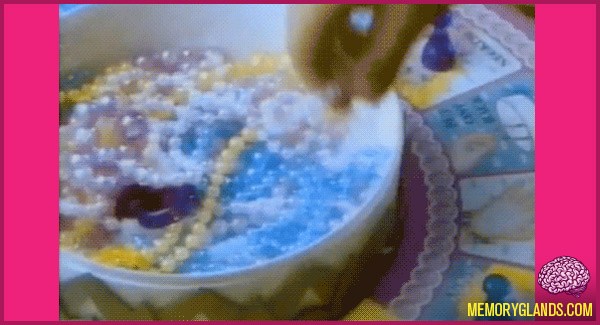 Released in 1990, the back of the box read: "Play dress-up with your friends as you collect fancy jewelry from the jewelry box. Collect your own matching color necklace, bracelet, ring, and earrings. But beware the Black Ring! If you get it, you must get rid of it before you can win. When you have all of your jewelry plus the crown, you win the game! Then you'll be pretty as a princess – the Pretty Pretty Princess! Pretty Pretty Princess is a roll and move game where players put on costume jewelry when they land on the appropriate locations on the board. The target audience is very young girls"
Click here to watch a commercial »
5 Comments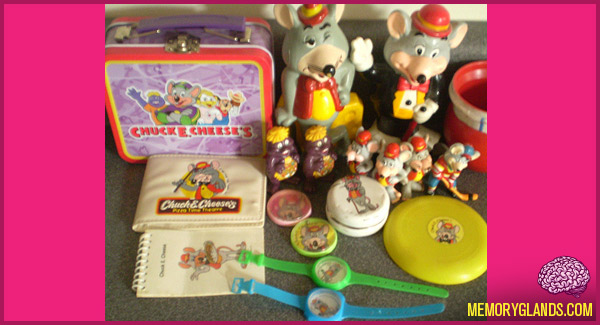 Chuck E. Cheese's (formerly Chuck E. Cheese's Pizza Time Theatre and Chuck E. Cheese's Pizza) is a chain of family entertainment centers. Chuck E. Cheese's is the main brand of CEC Entertainment, Inc., (NYSE: CEC) with its headquarters in Irving, Texas.
The concept is a sit-down pizza restaurant, complemented by arcade games, amusement rides, an animatronic show, and other diversions, such as climbing equipment, tubes, and slides − all mainly directed at younger children. The brand is represented by Chuck E. Cheese, an anthropomorphic mouse.
The company was founded as Chuck E. Cheese's Pizza Time Theatre by Nolan Bushnell in 1977, officially being labeled as the first family restaurant to integrate food, animated entertainment, and an indoor arcade. Click here to watch a clip of Chuck E. Cheese's on Unwrapped »
5 Comments
| | | |
| --- | --- | --- |
| | | |