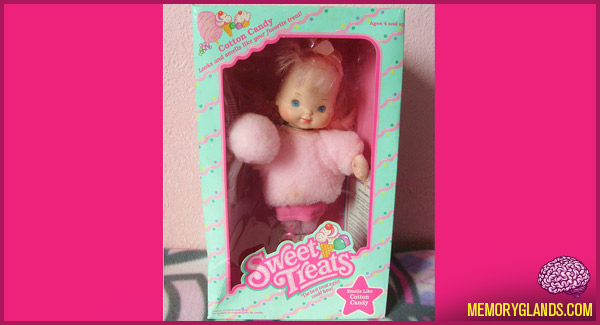 Sweet Treats were produced by Matchbox in 1989. They were a small series of 10 inch scented dolls with plastic heads and soft bodies.
No Comments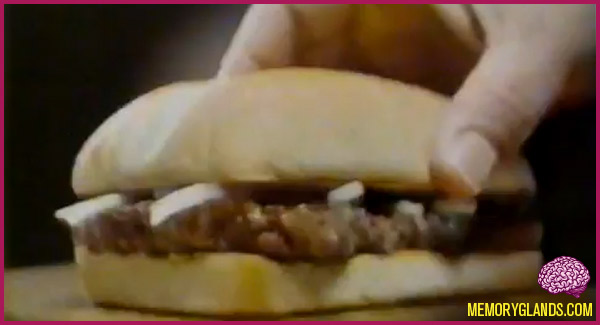 Test-marketed in New York and other east coast markets in 1980 and as far west as Chicago, the beefsteak sandwich was part of the McDonald's "Dinner Menu", offered only after 4:00 p.m. The Beefsteak Sandwich was essentially an elongated hamburger of a different quality served on a short French roll, similar to a sub or hero roll. Packets of steak sauce (A1 sauce in Chicago) were available for the sandwich. Click here to watch the commercial »
1 Comment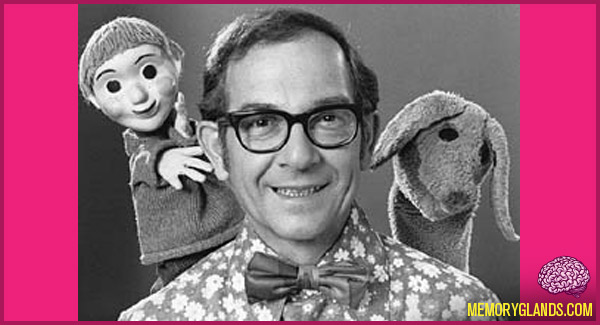 Mr. Dressup is a Canadian children's television series produced by CBC Television that ran from 1967 to 1996.
The series starred Ernie Coombs as Mr. Dressup, a character who had started on the earlier series Butternut Square. The show aired every weekday morning, and each day Mr. Dressup would lead children through a series of songs, stories, arts, crafts and imagination games, with the help of his friends Casey and Finnegan, a child and a dog who lived in a treehouse in the back yard. Judith Lawrence was the puppeteer who brought Casey and Finnegan, along with other occasional puppet visitors like Alligator Al and Aunt Bird, to life. The set for the show included the inside of Mr. Dressup's house, with scenes shot in the living room, kitchen, and a kind of play room that included the Tickle Trunk (where costumes used in make-believe skits were stored) and a long counter where Casey and Finnegan often appeared. Sometimes, the action moved outside to Casey and Finnegan's treehouse. Click here to watch the intro to the show »
No Comments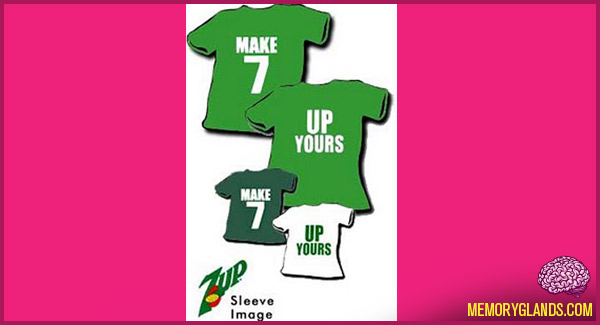 In conjunction with the 1999 marketing slogan "Make 7 Up Yours", 7 Up distributed shirts that said "Make Seven" on the front and "Up Yours" on the back. Television and radio advertisements featured Orlando Jones walking down a street talking about 7 Up with people seemingly angry or shocked by the risqué phrase "up yours". The ads and slogan quickly became popular, and the campaign lasted until 2005. Click here to watch the commercial »
No Comments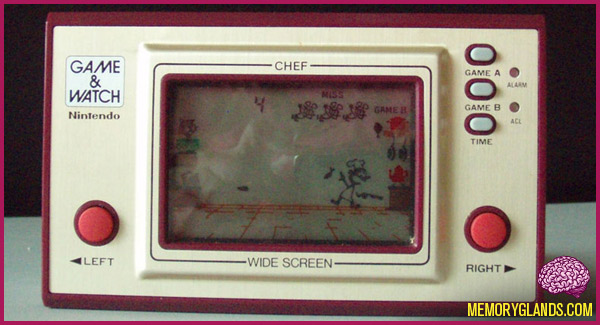 Game & Watch is a line of handheld electronic games produced by Nintendo from 1980 to 1991. Created by game designer Gunpei Yokoi, each Game & Watch features a single game to be played on an LCD screen in addition to a clock and an alarm (thus, "Game & Watch"). 43.4 million of those 59 games were sold worldwide. It was the earliest Nintendo product to garner major success. Click here to watch a video about Game & Watch »
4 Comments