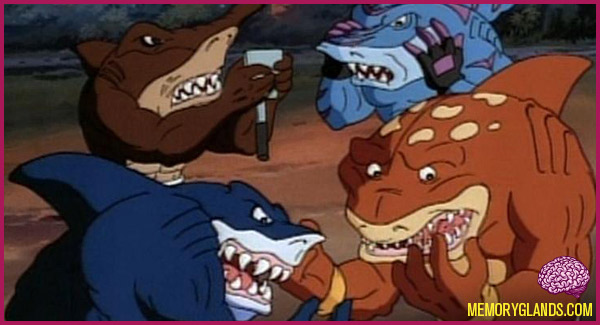 Street Sharks is an American animated television series about crime-fighting half-man/half-sharks. It was produced by DIC Entertainment and aired from 1994 to 1995, originally as a part of the Amazin' Adventures lineup. Later, in 1996, the Street Sharks teamed up with the Dino Vengers and the show became "Dino Vengers Featuring Street Sharks. Like a number of children's cartoons, it was created to promote an existing Mattel toy line of the same name. The creators were David Siegel and Joe Galliani of Mr. Joe's Really Big Productions. Click here to see the intro »
2 Comments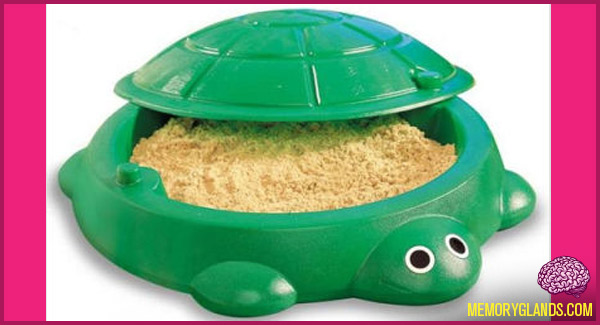 Any child deprived of a turtle sandbox should be rewarded with 10 as an adult. Lots of good times here.
11 Comments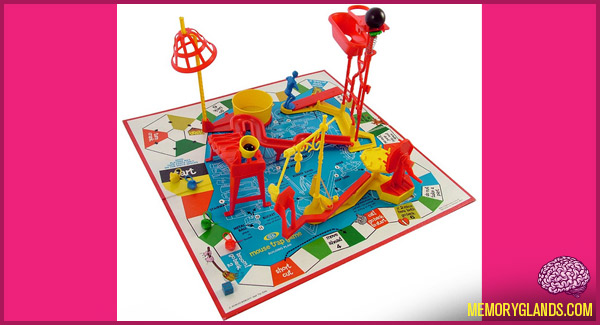 Mouse Trap (originally titled Mouse Trap Game) is a board game first published by Ideal in 1963 for two or more players. Over the course of the game, players at first cooperate to build a working Rube Goldberg-like mouse trap. But once the mouse trap is finished, the object is to then use the machine to trap all of one's opponent's mouse-shaped game pieces. Click here to see the very first commercial »
7 Comments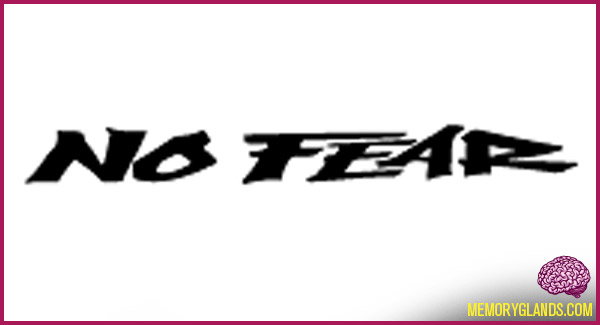 No Fear is a lifestyle clothing brand that was created in 1989 by Mark Simo, Brian Simo, and Marty Moates. No Fear T-shirts were very popular in the mid-1990s. The shirts feature existential slogans or quotes that tout the virtues of extreme sports. The themes: fear of death, lack of laziness, contempt for social norms and the law. No Fear Inc. products are sold at various retail stores and company owned stores. It also offers No Fear energy drinks under the same brand, in a joint venture with Pepsi. The company currently employs about 450 people. On February 25, 2011 the THE ASSOCIATED PRESS reported No Fear, Inc. has filed for bankruptcy.
1 Comment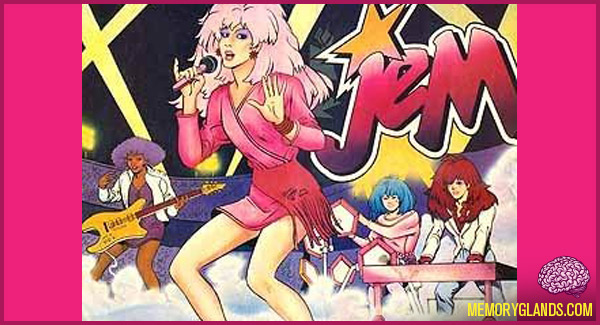 Jem, also called Jem and the Holograms, is an American animated television series that ran from 1985 to 1988 in U.S. first-run syndication. The show is about music company owner Jerrica Benton, her singer alter-ego Jem, her band the Holograms, and their adventures. The series was a joint collaboration by Hasbro, Marvel Productions and Sunbow Productions, the same team responsible for G.I. Joe and Transformers. Click here to watch the opening »
6 Comments