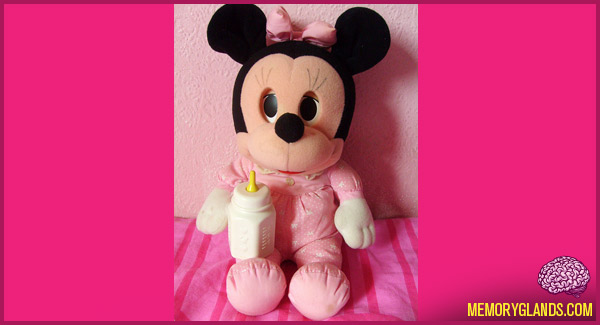 Made by Playschool in 1990, you could feed her with her bottle or lay her down and her eyes close.
1 Comment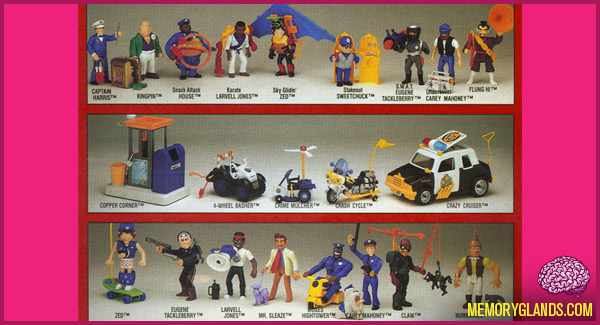 These toys were made by Kenner in 1989. I definitely had the Larvell Jones one that is third from the left on the bottom with the Walkie Talkie and the megaphone…good times… Click here to watch a commercial for the toys »
No Comments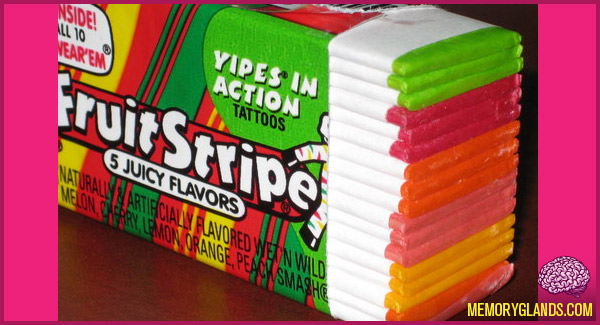 Fruit Stripe is an artificially and naturally flavored fruit chewing gum that is notorious for its strong but fleeting flavor. It is packaged in zebra-striped wrappers, and every stick now comes with one or more temporary tattoos. Three five-flavor packs are made: cherry, lemon, orange, mixed fruit, and lime; cherry, grape, mixed fruit, lemon, and cotton candy; sugar-free. However, an alternative version of the initial pack consists of wet 'n wild melon, cherry, lemon, orange, and peach smash. The product proudly holds claim that it is the only gum with painted-on stripes. In the late 1970s, there was a chocolate version called Chocolate Stripe.
The "Five Flavor Gum" was invented by James Parker and launched in the early 1960s as an extension of the Beech-Nut gum line. Farley's & Sathers Candy Company, Inc. acquired Fruit Stripes in 2003 from Hershey Foods Corporation.
In 1996, Fruit Stripe gave five cents from the sale of each Jumbo Pack and Variety Multipack to the World Wildlife Fund, totaling up to $100,000, for the preservation of endangered animals and their habitats. Click here to see a commercial from 1991 »
7 Comments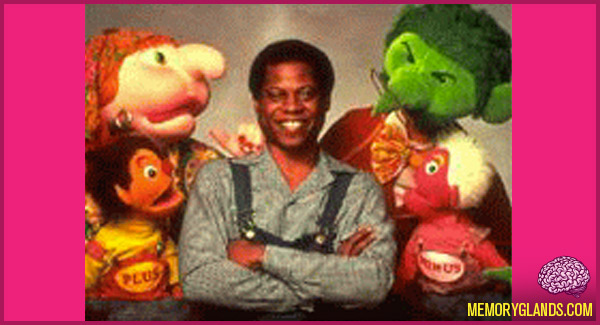 Pinwheel is a children's television show that aired on the Nickelodeon cable network from 1977 to 1990. The show was the original program featured on the Nickelodeon network (the channel itself was known as "Pinwheel" from 1977 until 1979).
There were a total of 260 one-hour Pinwheel episodes recorded. However, Pinwheel was typically broadcast in 3 to 5 hour long blocks with multiple one-hour episodes shown back-to-back. It remains the longest-running Nickelodeon show in episodes and hours on air, and was the longest-running in years until You Can't Do That on Television broke the record. It is now #5, behind All That, You Can't Do That on Television, Nick News, and Rugrats, with SpongeBob SquarePants set to surpass it in 2012. Click here to watch the opening credits »
1 Comment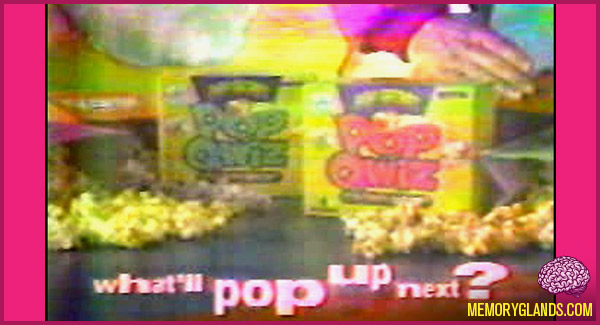 Pop Secret created a variety of colored popcorn called Pop Qwiz in the early-1990s. Colors included yellow, blue, green, and a mystery bag with a surprise color. Click here to watch a commercial »
No Comments