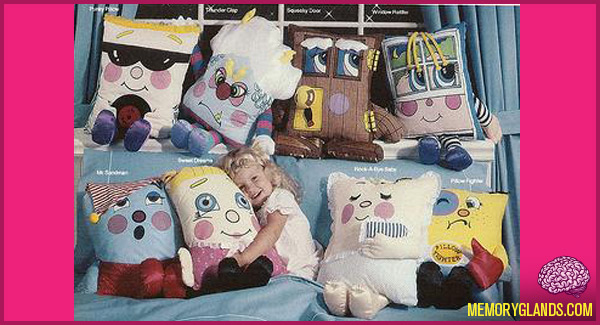 Pillow People are rectangular stuffed toys that have decal faces . The line was started in 1986, and the toys were popular during the mid 1980s. The toys are pillows with stuffed hands and feet attached. Besides the 'people' of the line, there are also pillow pets—such as cats and dogs. Additional merchandise included bed sheets imprinted with Pillow People characters.
Some of the original Pillow People characters included: Mr. Sandman, Pillow Fighter, Punky Pillow, Mr. Thunderclap, Sweet Dreams, Rock-a-bye Baby, and Big Footsteps. Click here to watch a commercial »
5 Comments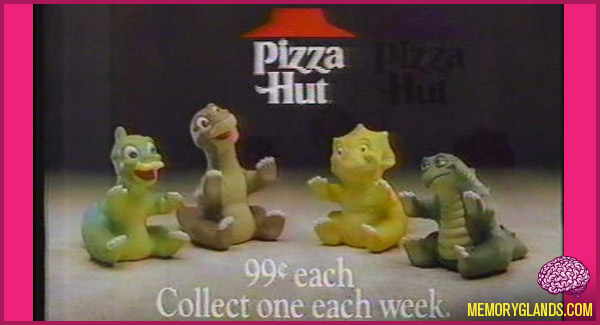 I think I had Ducky & Spike. Why don't restaurants sell these sweet toys like they used to?!? Click here to watch the commercial »
2 Comments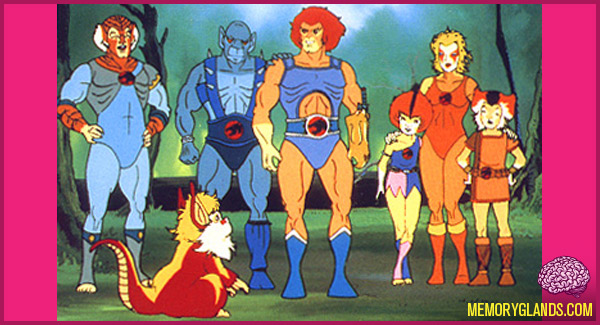 ThunderCats is an American animated television series that was produced by Rankin/Bass Productions (the same that created the SilverHawks, TigerSharks and The Comic Strip) debuting in 1984, based on the characters created by Tobin "Ted" Wolf. The series follows the adventures of a group of cat-like humanoid aliens. The animation was provided by Pacific Animation Corporation. Season 1 of the show aired in 1985 (65 episodes), followed by a TV movie entitled ThunderCats – HO! in 1986. Seasons 2, 3 and 4 followed a new format of twenty episodes each, starting with a five-part story. Click here to read more and watch the intro »
4 Comments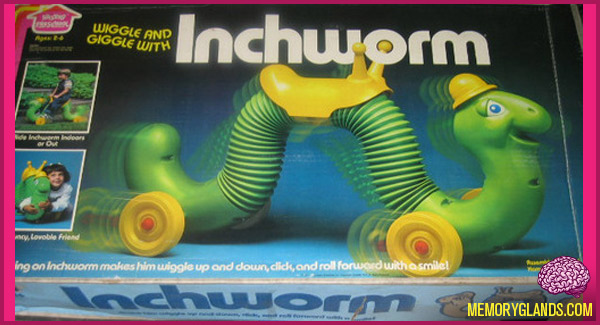 The Inchworm was a ride-on toy for children produced by the Hasbro Corporation, first introduced in the early 1970s. A scooter with yellow wheels in the shape of a green caterpillar wearing a yellow hat, the Inchworm was jointed under the saddle so its wheelbase could expand and contract. The wheels were constricted by a ratchet mechanism to rotating forward. As the rider bounced up and down on the saddle, the toy moved forward in a way somewhat resembling a Geometer caterpillar, with the ratcheting wheels making a clicking sound. Click here to watch a commercial from 1983 »
No Comments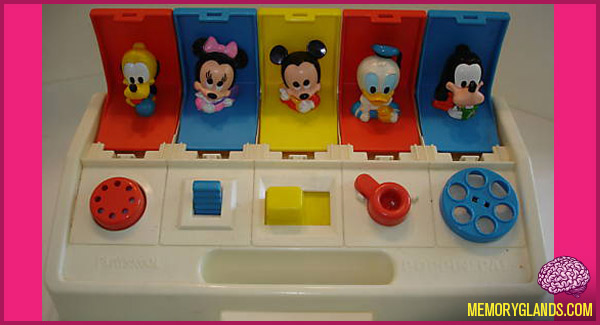 What's cuter than the Disney characters? Those same Disney characters as babies. Write that down.
2 Comments
| | | |
| --- | --- | --- |
| | | |