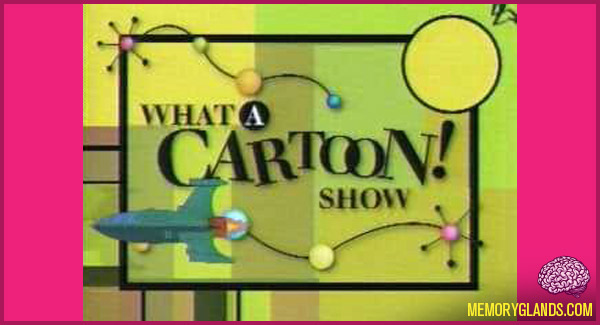 What a Cartoon! (promotionally known as World Premiere Toons, later known as The What a Cartoon! Show and then, The Cartoon Cartoon Show), was an American animation showcase project created by Fred Seibert for Hanna-Barbera Cartoons to be run on Cartoon Network. The project consisted of 48 short cartoons, intended to return creative power to animators and artists, by recreating the atmospheres that spawned the great cartoon characters of the mid-20th century. Each of 48 short cartoons mirrored the structure of a theatrical cartoon, with each film being based on an original storyboard drawn and written by its artist or creator.
The shorts from the project first aired on February 20, 1995 and promoted as World Premiere Toons. During the original run of the shorts the series was retitled as The What a Cartoon! Show until the final short aired November 28, 1997. The project served as the launching point for multiple successful Cartoon Network series, including Dexter's Laboratory, Johnny Bravo, Cow and Chicken, I Am Weasel, The Powerpuff Girls, and Courage the Cowardly Dog. The series is influential for birthing a slew of original Cartoon Network hits and helping to revive television animation in the 1990s. Click here to see a click from Godfrey and Zeek on What A Cartoon! »
1 Comment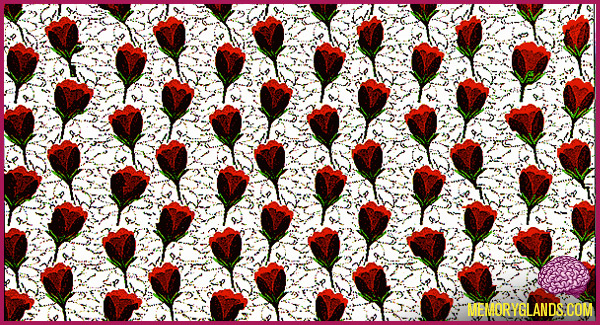 Magic Eye is a series of books published by N.E. Thing Enterprises (renamed in 1996 to Magic Eye Inc.). The books feature autostereograms (precisely, random dot autostereogram), which allow people to see 3D images by focusing on 2D patterns. The viewer must diverge his or her eyes in order to see a hidden three-dimensional image within the pattern. "Magic Eye" has become something of a genericized trademark, often used to refer to autostereograms of any origin. The autostereogram predates the Magic Eye series by several years. Christopher Tyler created the first autostereograms in 1979. Click here to watch a funny clip from the movie
5 Comments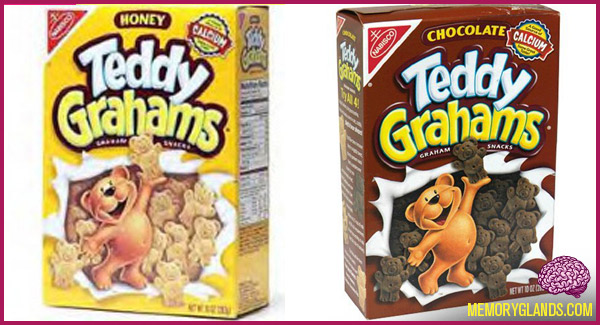 Teddy Grahams are bear shaped graham cracker snacks created by Nabisco. Introduced in 1988, Teddy Grahams come in two distinct shapes: bears with arms up and legs closed, and bears with legs open and arms down. When first introduced, Teddy Grahams were available in honey, cinnamon and chocolate flavors. A chocolate chip and recently discontinued oatmeal variety have since been introduced.
Nabisco has also put out various other products under the Teddy Grahams brand, including various Disney character shaped grahams, a larger bear shaped chocolate-iced cookie line called Dizzy Grizzlies, and a cereal called Teddy Grahams Breakfast Bears. Click here to watch a Teddy Graham's commercial »
3 Comments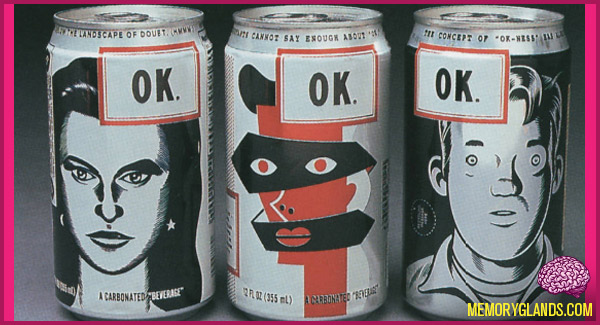 OK Soda was a soft drink created by The Coca-Cola Company in 1993 that aggressively courted the Generation X demographic with unusual advertising tactics, including endorsements and even outright negative publicity. It did not sell well in select test markets and was officially declared out of production in 1995 before reaching nation-wide distribution. The drink's slogan was "Things are going to be OK."
No Comments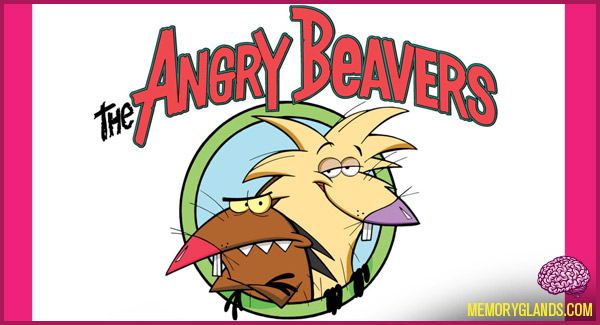 The Angry Beavers is an American animated television series created by Mitch Schauer for the Nickelodeon channel. The series revolves around Daggett and Norbert Beaver, two young beaver brothers who have left their home to become bachelors in the forest near Wayouttatown, Oregon. The show premiered in the United States on April 19, 1997 and completed its run on November 11, 2001 (with several episodes remaining unaired). The show started airing on the Nickelodeon Canada channel when it launched on November 2, 2009. It will return to Nicktoons for Nicktoons Rewind in the Summer of 2011. Click here to watch the intro to Angry Beavers »
5 Comments