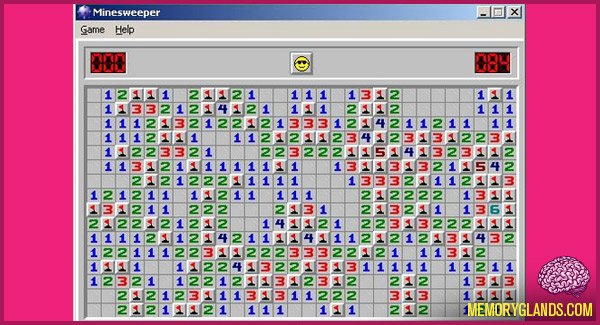 Minesweeper is a single-player video game. The object of the game is to clear an abstract minefield without detonating a mine. The game has been written for many system platforms in use today.
Minesweeper cannot always be solved with 100% certainty, and may require the occasional use of probability to flag the square most likely to have a mine. In other words, one must sometimes guess to solve a minesweeper puzzle.
2 Comments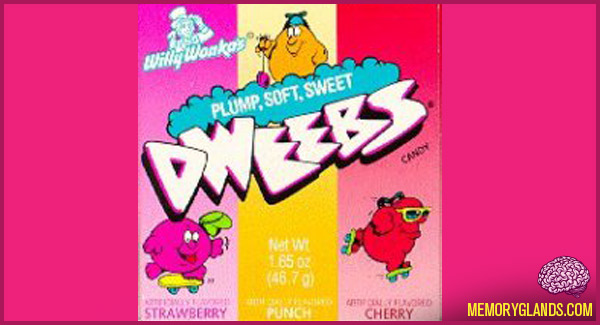 Dweebs ("Cousins to Nerds") were a larger, soft and chewy version of the popular candy Nerds produced by the Willy Wonka Candy Company. They were introduced in the early 1990s, and were only available for a few years before they were discontinued. Although they were slightly softer than Nerds, they were difficult to distinguish from Nerds themselves and thus lasted a very short time on the market.
1 Comment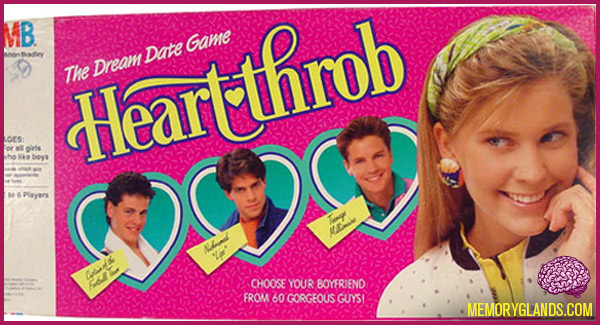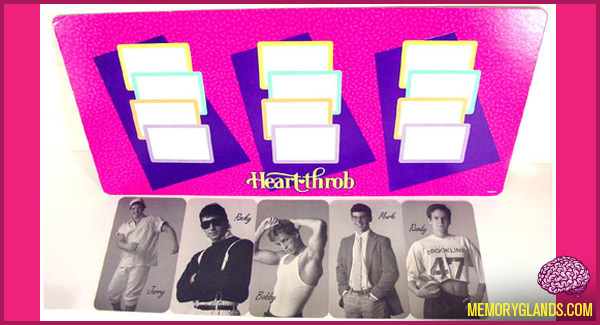 Introduced in 1988, the back of the Heartthrob box read: "On looks alone pick your "heartthrob" from three photo cards. Then guess which guys your friends will pick. If you're correct, you could win this dreamy dating game. You could fall in love at first sight! But be careful! Personality cards will reveal more about the guys. Some of what you learn makes them more appealing, but other things are a real turn-off. You must decide if looks or personality are more important. Bet you didn't realize that Johnny cracks his knuckles and bites his fingernails. Could you tell that Brad still sleeps with a Teddy Bear? And what about Greg! Did you know he eats bugs to gross out girls?"
Click here to watch a commercial »
2 Comments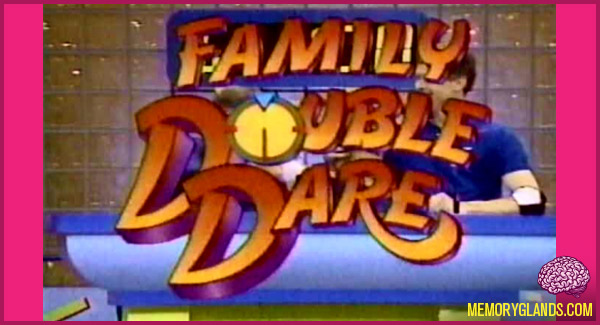 Family Double Dare premiered on Fox on April 3, 1988, and aired on Saturday nights. The team size was increased to four as kids and their parents competed. This series was conducted with a much larger budget as the Obstacle Course total haul could exceed $30,000. The game was conducted in the exact same manner as regular versions of Double Dare, with different question and physical challenge values (see table at top of page). Family Double Dare only aired for thirteen weeks on Fox and ended due to actions taken by Viacom & Nickelodeon, who co-produced the series; Fox insisted on taking away the families and instead replacing them with celebrities, and both Viacom and Nickelodeon balked. Click here to read more and watch a clip »
No Comments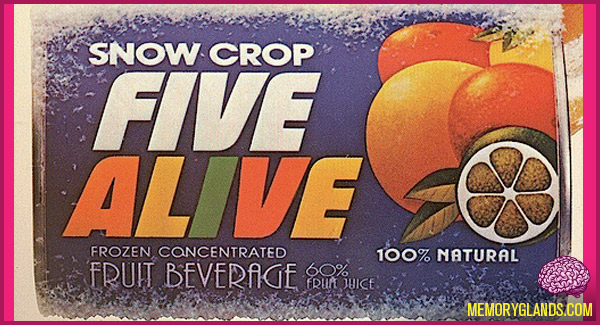 Five Alive (currently stylized as 5 alive) is a line of fruit juice blends created by Minute Maid, a sub brand of The Coca-Cola Company. The name refers to the five fruit juices each variety contains. Five Alive's slogan is currently "Feel Alive!", and has the tag-line of "Come alive with 5 Alive" in the UK, and "Five Alive is a refreshing citrus beverage for families that contains the juice of five citrus fruits you can enjoy all day long" in the USA. Click here to watch a commercial from 1982 »
2 Comments
| | | |
| --- | --- | --- |
| | | |