Movie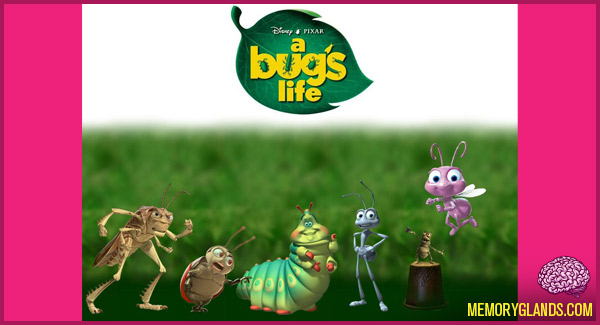 A Bug's Life (stylized a bug's life) is a 1998 American computer-animated comedy-adventure film produced by Pixar Animation Studios. Directed by John Lasseter and co-directed by Andrew Stanton, the film involves a misfit ant, Flik, who is looking for "tough warriors" to save his colony from greedy grasshoppers. Flik recruits a group of bugs that turn out to be an inept circus troupe. Randy Newman composed the music for the film, which stars the voices of Dave Foley, Kevin Spacey, Julia Louis-Dreyfus, Hayden Panettiere, David Hyde Pierce, Joe Ranft, Denis Leary, Jonathan Harris, Madeline Kahn, Bonnie Hunt, Brad Garrett, and Mike McShane.
The film is a retelling of Aesop's fable The Ant and the Grasshopper that is also a loose remake of Seven Samurai by Akira Kurosawa. Production began shortly after the release of Toy Story in 1995. The screenplay was penned by Stanton and comedy writers Donald McEnery and Bob Shaw. The ants in the film were re-designed to be more appealing, and Pixar's animation unit employed new technical innovations in computer animation. During production, the filmmakers became embroiled in a public feud with DreamWorks due to a similar film, Antz.
A Bug's Life was released to theaters on November 25, 1998 by Walt Disney Pictures and was a box office success, surpassing competition and grossing $363,398,565 in receipts. The film received positive reviews from film critics, who commended the storyline and animation. The film has been released multiple times on home video, and its first DVD release was the first wholly digital transfer of a feature film to a digital playback medium.
2 Comments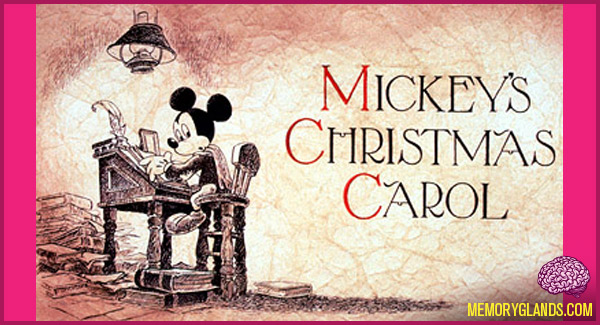 Mickey's Christmas Carol is a 1983 American animated fantasy short film produced by Walt Disney Productions and distributed by Buena Vista Distribution Company. It was directed and produced by Burny Mattinson. The cartoon is an adaptation of Charles Dickens' 1843 novella A Christmas Carol with Mickey Mouse as Bob Cratchit and Scrooge McDuck as his namesake and inspiration, Ebeneezer Scrooge. Many other Disney characters, primarily from the Mickey Mouse universe, Robin Hood, and The Adventures of Ichabod and Mr. Toad, were cast throughout the film.
Mickey's Christmas Carol was largely an animated adaptation of a Disneyland Records 1974 audio musical entitled An Adaptation of Dicken's Christmas Carol. The musical featured similar dialogue and cast of characters with the exception of the first and last Christmas ghosts.
This was the first original Mickey Mouse theatrical cartoon produced in over 30 years. With the exception of rereleases, Mickey had not appeared in movie theaters since the short film The Simple Things released in 1953. Many additional characters seen in the film had also not appeared in a theatrical cartoon for several decades. The film was also the last time in which Clarence Nash voiced Donald Duck. Nash was the only original voice actor in the film as Walt Disney (Mickey Mouse) and Pinto Colvig (Goofy) had died in the 1960s, Cliff Edwards (Jiminy Cricket) and Billy Gilbert (Willie the Giant) in 1971, and Billy Bletcher (Pete) in 1979.
The film was nominated for an Academy Award for Best Animated Short Film in 1984, but lost to Sundae in New York. It was the first nomination for a Mickey Mouse short since Mickey and the Seal (1948).
No Comments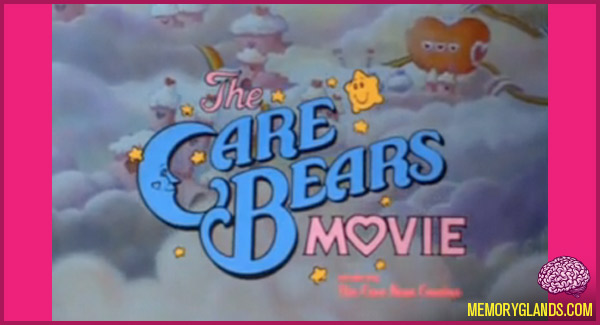 The Care Bears Movie is a 1985 animated adventure film, the second feature production from the Toronto animation studio Nelvana. One of the first films based directly on a toy line, it introduced the Care Bears characters and their companions, the Care Bear Cousins. In the film, orphanage owners tell a story about the Care Bears, who live in a cloud-filled land called Care-a-lot. Travelling across Earth, the Bears help two lonely children named Kim and Jason find new parents, and also save a young magician's apprentice named Nicholas from an evil spirit's influence. Deep within a place called the Forest of Feelings, Kim, Jason, and their friends soon meet another group of creatures, the Care Bear Cousins.
American Greetings Corporation, the owners of the Care Bears characters, began development of a feature film in 1981. Later on, the card company chose Toronto's Nelvana to produce it, granted them rights to the Care Bears characters, and financed the film along with cereal manufacturer General Mills and television syndicator LBS Communications. Nelvana's founders were on hand as producers, while fellow employee Arna Selznick directed. Production lasted eight months, cost no less than US$2 million, and took place in Canada, Taiwan, and South Korea. The voice cast included Mickey Rooney, Georgia Engel, Jackie Burroughs, Billie Mae Richards, and Cree Summer. Two pop music stars, Carole King and John Sebastian, contributed several songs.
Although major U.S. studios passed on the project, newly-established independent distributor The Samuel Goldwyn Company acquired it and soon spent a record US$24 million promoting it. The film premiered on March 24, 1985, in Washington, D.C. and entered wide release in around 1,000 North American theatres five days later.[nb 3] Another Nelvana work, Strawberry Shortcake Meets the Berrykins, played alongside the feature in theatres. The Care Bears Movie received mixed reviews from the outset; critics raised concern over its potential as a full-length advertisement for the title characters, among many other aspects. It went on to earn US$23 million domestically; as Canada's highest-grossing film during 1985 (with C$1.845 million), it won a Golden Reel Award. Nelvana's surprise hit also played in Europe, Australia, and Latin America. With over US$34 million in worldwide sales, it set a box-office record for Canadian and non-Disney animation, and has remained one of U.S. distributor Goldwyn's largest releases.
The movie's success saved Nelvana from closing, helped revive films aimed at children in the U.S. market, and has been cited as inspiring a spate of toy-based animated and live-action features. Nelvana produced two sequels in the next two years, A New Generation (1986) and Adventure in Wonderland (1987); neither surpassed the original financially or critically. The Care Bears franchise continues, and has included television series and specials, videos, and films.
No Comments
| | | |
| --- | --- | --- |
| | | |