09.18.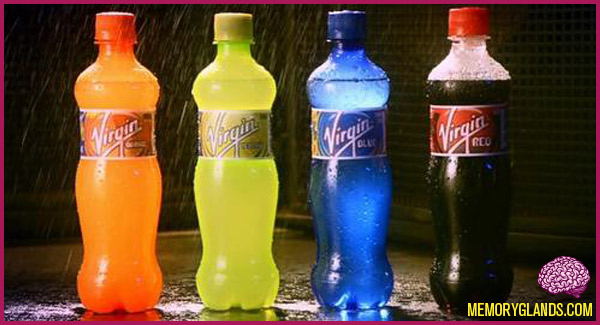 Virgin Cola was set up during the early 1990s in conjunction with Cott, a Canadian company that specialises in bottling own-label drinks. Cott was looking for a major international brand that could have global appeal.
Virgin Cola agreed a distribution deal with British supermarket retailer Tesco shortly after their launch in 1994.
From 1996, the 500ml bottles were marketed as "The Pammy", as their curves were designed to resemble Pamela Anderson who was at the height of her popularity in the UK at the time.It went on to be launched in France, Belgium and South Africa.
In 1998, Branson himself attended the USA launch of Virgin Cola, driving a tank into New York City's Times Square as part of the launch. It subsequently agreed distribution channels with US retailers such as Target. Virgin Drinks USA, the company dealing in Virgin Cola's US market closed in April 2001, having managed to establish just a 0.5% share of the market by volume.
No Comments