02.09.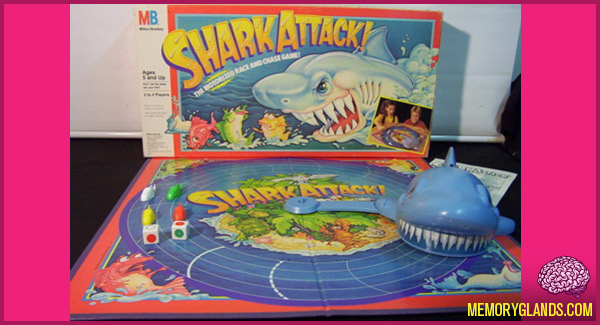 Created in 1988, Shark Attack was a board game in which the shark goes around in a circle devouring fish. The last fish left un-eaten is the winner.
The back of the box read:
DON'T GET GULPED!
It's a race! And a chase! And a swim-for-your-life escape! You are one of four little fish that encounter a shark with a ferocious appetite. You've got to move — and move fast!
Roll the dice and move your fish. But watch out! If you're not fast enough, the motorized shark creeps up behind and swallows your fish. You're out of the game. The last fish to escape that shark's bite wins the game.
1 Comment