10.12.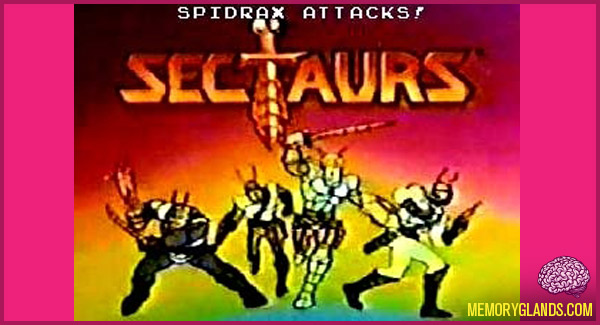 Sectaurs: Warriors of Symbion was a line of action figures released by Coleco in 1985.
The premise was that "somewhere in space, somewhere in time," exists a planet called Symbion, where a genetic experiment fails. Frightening changes take place that cannot be stopped. The result? A world where insects and arachnids grow to frightening proportions. A world where the inhabitants have taken on the awesome characteristics of insects and arachnids. Prince Dargon, ruler of the peaceful Shining Realm of Prosperon, and his allies are in conflict with the forces of Empress Devora, ruler of the Dark Domain of Synax, and her henchmen, for possession of the Hyves, fortresses of an ancient civilization holding the key to ultimate power. Each character was "tele-bonded" with intelligent, non-anthropomorphic insect creatures called Insectoids that had a special ability, and shared each other's "pleasure and pain."
An animated mini-series that spanned five episodes was created based on the characters, and Marvel Comics published an eight issue limited series about them as well. A read along record storybook was also made.
1 Comment