07.17.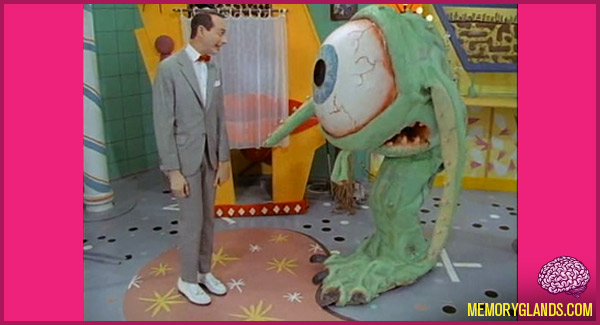 Pee-wee's Playhouse is an American children's television program starring Paul Reubens as the child-like Pee-wee Herman. The show was developed from Reubens' popular stage show and the one-off TV special The Pee-wee Herman Show, produced for HBO, which was similar in style but featured much more "adult" humor.
The Pee-wee Herman character was developed by Reubens into a live stage show entitled The Pee-wee Herman Show in 1980. It featured many characters that would go on to appear in Playhouse, including Captain Carl, Jambi the Genie, Miss Yvonne, Pterri the Pterodactyl and Clocky. While enjoying continuous popularity with the show, Reubens teamed with young director Tim Burton in 1985 to make the comedy film Pee-Wee's Big Adventure. It became one of the year's surprise hits, costing a relatively modest $6 million to make but taking in $45 million at the box office.
After seeing the success of Pee-wee's Big Adventure, the CBS network approached Reubens with an ill-received cartoon series proposal. In 1986, CBS agreed to sign Reubens to act, produce and direct his own live-action Saturday morning children's program, Pee-wee's Playhouse, with a budget of $325,000 per episode, (comparable to that of a half-hour prime-time sitcom) and full creative control (although CBS did request a few minor changes over the years).
Reubens assembled a supporting troup that included ex Groundlings and cast members from The Pee-wee Herman Show, including Phil Hartman, John Paragon, Lynne Marie Stewart, Laurence Fishburne and S. Epatha Merkerson. Production began in New York City in the summer of 1986 in a converted loft on Broadway, which one of the show's writers, George McGrath, described as a "sweatshop". Reubens moved the production to Los Angeles for season two in 1987, resulting in a new set and a more relaxed work atmosphere.
3 Comments