08.31.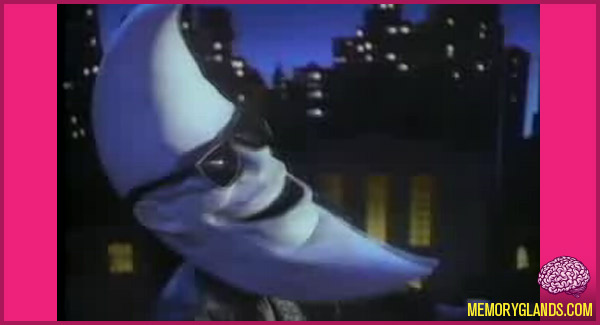 Mac Tonight was a mascot introduced by McDonald's restaurants in 1986. He was intended to advertise McDonald's late night hours to adults. He had a crescent moon for a head, wore a suit and sunglasses, and was depicted as being a jazzy lounge singer. The name was a play on words of the song "Mack the Knife", made popular in America by Bobby Darin. The song that played over the advertisements, called "It's Mac Tonight", was also a variant on that song, but with McDonald's-themed lyrics, such as those featured in the original 1986 commercial:
"When the stars come out to play, babe
A twinkling show, ooh — dinner! — out of sight
Yeah, the night time is golden light time — big dipper!
At McDonald's (showtime), it's Mac Tonight!"
Mac Tonight is the only character in the McDonald's world to not appear in the McDonaldland advertisements.
1 Comment