01.23.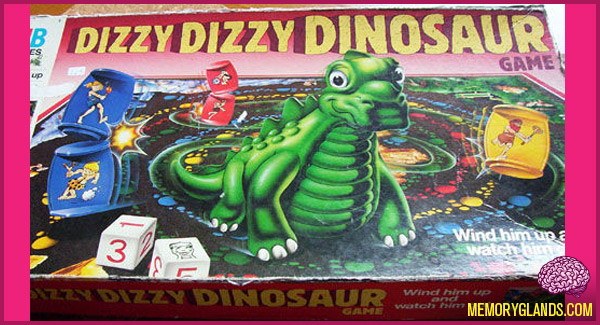 Released in 1987, each player in Dizzy Dizzy Dinosaur started with five caveman in one color and placed them on the corresponding starting point.
To move the caveman, players roll the two dice. If the players throw numbers, they can move a caveman along the board. But if the dinosaur face turns up, the player must wind up the dizzy dinosaur and let him go. There`s no telling where he`ll run, and any caveman knocked aside have to go back to the start.
The first player which has brought safely five caveman to the center of the board wins the game.
No Comments