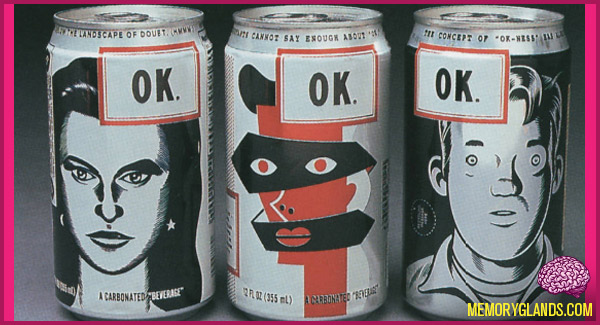 OK Soda was a soft drink created by The Coca-Cola Company in 1993 that aggressively courted the Generation X demographic with unusual advertising tactics, including endorsements and even outright negative publicity. It did not sell well in select test markets and was officially declared out of production in 1995 before reaching nation-wide distribution. The drink's slogan was "Things are going to be OK."
No Comments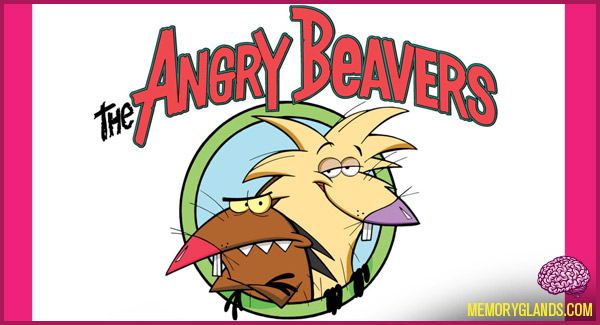 The Angry Beavers is an American animated television series created by Mitch Schauer for the Nickelodeon channel. The series revolves around Daggett and Norbert Beaver, two young beaver brothers who have left their home to become bachelors in the forest near Wayouttatown, Oregon. The show premiered in the United States on April 19, 1997 and completed its run on November 11, 2001 (with several episodes remaining unaired). The show started airing on the Nickelodeon Canada channel when it launched on November 2, 2009. It will return to Nicktoons for Nicktoons Rewind in the Summer of 2011. Click here to watch the intro to Angry Beavers »
5 Comments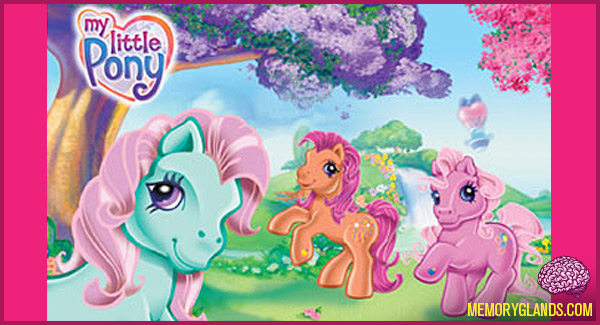 My Little Pony is a brand of toy ponies marketed primarily to young women and children and produced by the toy manufacturer Hasbro. These ponies can be identified by their colorful bodies and manes, and typically a unique symbol or series of symbols on one or both sides of their haunches. Accordingly, the ponies are named after the symbols on their haunches.
Following the related My Pretty Pony toy, introduced in 1981, My Little Pony was launched in 1983. The line became popular during the 80s. The original toy line ran from 1983 to 1995 (1992 in the U.S.) and inspired animated specials, including an animated feature length movie and three animated television series. The brand was relaunched between 1997 and 2003 (1999 in the U.S.), and then fully relaunched globally in 2003. My Little Pony celebrated its 25th Anniversary in 2008. Click here to watch a commercial for My Little Pony »
3 Comments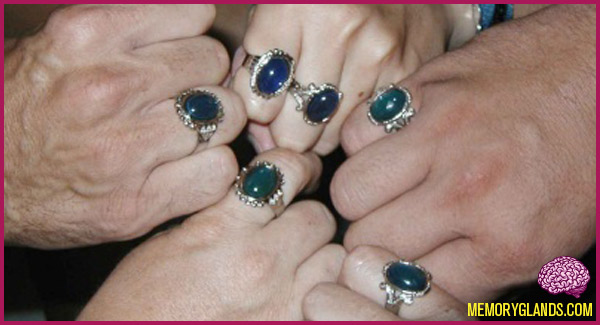 A Mood Ring is a ring which contains a thermochromic element, such as liquid crystal. The ring changes color in response to the body temperature of its wearer. The color is said, by some proponents, to indicate the emotional state of the wearer.
The mood ring was invented in 1975 by two New York inventors, Josh Reynolds and Maris Ambats, who bonded liquid crystals with quartz stones set into rings. They initially retailed for $45 for a "silvery setting" and $250 for gold, and first sold at Bonwit Teller, rapidly becoming a fad in the 1970s.
4 Comments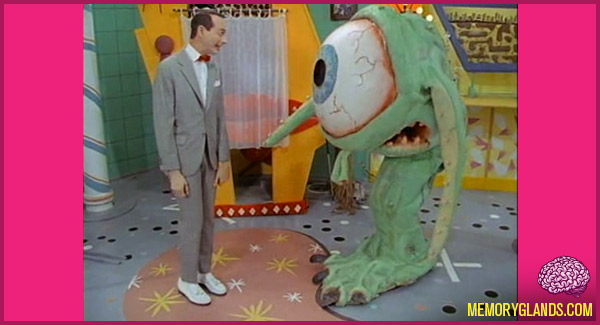 Pee-wee's Playhouse is an American children's television program starring Paul Reubens as the child-like Pee-wee Herman. The show was developed from Reubens' popular stage show and the one-off TV special The Pee-wee Herman Show, produced for HBO, which was similar in style but featured much more "adult" humor.
The Pee-wee Herman character was developed by Reubens into a live stage show entitled The Pee-wee Herman Show in 1980. It featured many characters that would go on to appear in Playhouse, including Captain Carl, Jambi the Genie, Miss Yvonne, Pterri the Pterodactyl and Clocky. While enjoying continuous popularity with the show, Reubens teamed with young director Tim Burton in 1985 to make the comedy film Pee-Wee's Big Adventure. It became one of the year's surprise hits, costing a relatively modest $6 million to make but taking in $45 million at the box office. Click here to read more and watch the into »
3 Comments