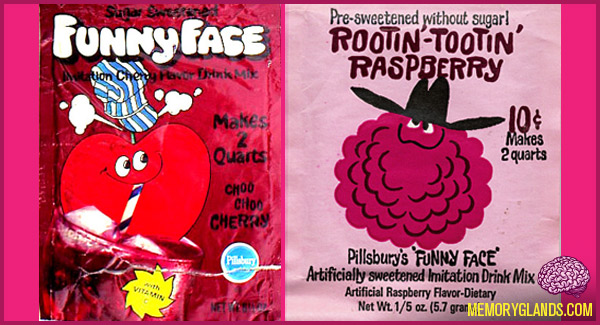 Funny Face was a powdered instant drink mix similar to Kool-Aid, marketed by Pillsbury in the 1960s and 1970s. They originally used calcium cyclamate as a sweetener, but because the U.S. Food and Drug Administration (FDA) banned the use of cyclamates, the sweetener was changed to saccharin, with the option of buying packets with no sweetener. The product line was sold to another company which limited the distribution and discontinued it in 1978. An animated series based on the drinks is being produced by Renegade Animation. Click here to watch a commercial for Funny Face that wouldn't be allowed on TV today »
10 Comments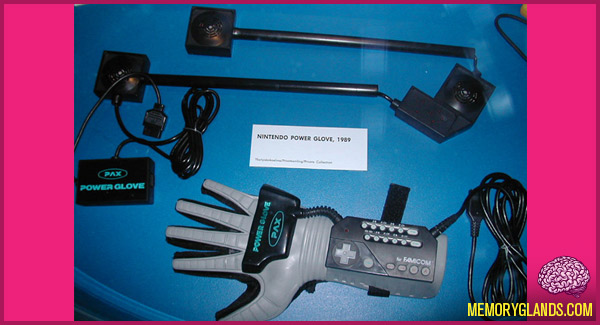 The Power Glove is a controller accessory for the Nintendo Entertainment System, and the first peripheral interface controller to recreate human hand movements on a television or computer screen in real time.
The Power Glove sold over 100,000 units in the U.S. since its release in 1989. Its gross sales totaled $88 million. The games that were especially made for the Power Glove sold poorly and the Power Glove itself was a critical and commercial failure.
The Power Glove was prominently shown off in the Nintendo-produced film The Wizard, memorably wielded by antagonist Lucas Barton (Jackey Vinson), whose smug boast, "I love the Power Glove. It's so bad!" became an internet meme years later. Click here to see the commercial for the Power Glove »
No Comments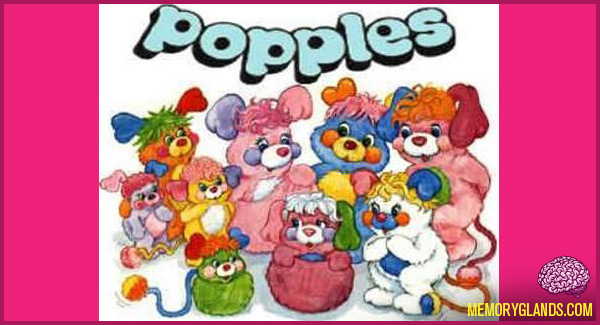 Popples was a series of fantasy characters created by Those Characters From Cleveland (TCFC), a creative think tank and subsidiary company of American Greetings. Popples resemble brightly colored teddy bears or marsupials (but with long tails with pom-poms on the tip), and have pouches on their backs that they can go into and resemble brightly colored balls.
From 1986 to 1987, a two-season Popples cartoon series was broadcast in the United States, and there was a four-issue comic book series from Star Comics based on this cartoon (which was intended to be five issues long, but the fifth issue was never published). Click here to see a commercial for Popples »
1 Comment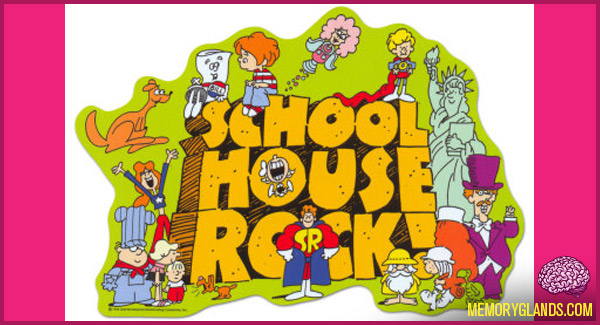 Schoolhouse Rock! is an American series of animated musical educational short films that aired during the Saturday morning children's programming on the U.S. television network ABC. The topics covered included grammar, science, economics, history, mathematics, and civics. The series' original run lasted from 1973 to 1985, and was later revived with both old and new episodes airing from 1993 to 1999. Additional episodes were produced as recently as 2009 for direct-to-video release. Click here to watch a video of Conjunction Junction »
No Comments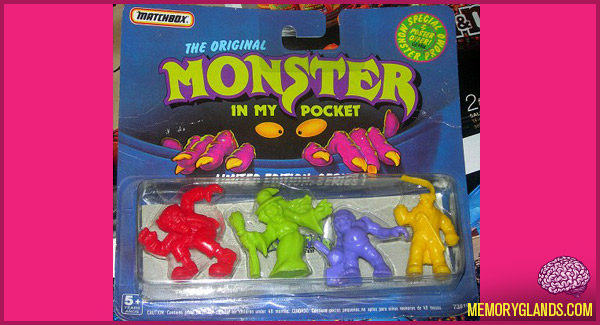 The focus of Monster in My Pocket was on monsters and legendary creatures from religion, mythology, literary fantasy, science fiction, cryptids and other anomalous phenomena. They produced trading cards, comic books, books, toys, a board game, a video game, and an animated special, along with music, clothing, kites, stickers, and various other items.
The line proved controversial for various reasons and many changes were implemented that took it away from its original mythmaking focus, though it has since reemerged with the original idea intact.
Monster in My Pocket was best known as a toy-line released by Matchbox in 1990. It consists of small, soft plastic figures representing monsters, and later other tangentially-related characters. Click here to read more and look at some nerd's collection »
2 Comments