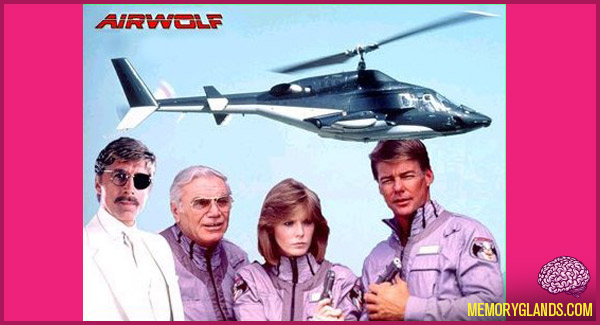 Airwolf is an American television series that ran from 1984 until 1987. The program centers on a high-tech military helicopter, code named Airwolf, and its crew as they undertake various missions, many involving espionage, with a Cold War theme.
The show was created by Donald Bellisario. The first three seasons star Jan-Michael Vincent, Ernest Borgnine, Alex Cord, and (from the second season onwards) Jean Bruce Scott. After the original series was cancelled, a fourth season, with an entirely new cast and on a much smaller budget, was filmed in Canada for the USA Network. Click here to watch the intro »
No Comments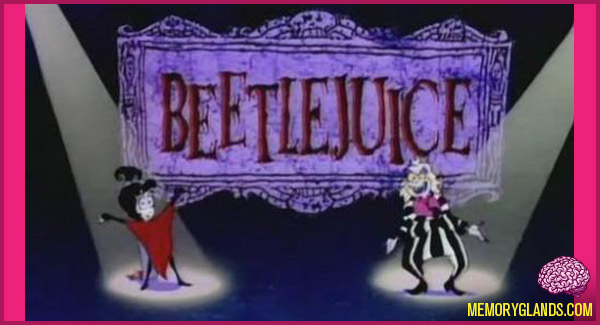 Beetlejuice is an American-Canadian animated television series which ran from September 9, 1989 to May 7, 1992 on ABC and, later on, on Fox. Loosely based on the 1988 homonymous film of the same name, it was developed and executive-produced by the film's director, Tim Burton. The series focus on the life of Goth girl Lydia Deetz and her undead friend Beetlejuice as they explore the Neitherworld, a wacky afterlife realm inhabited by monsters, ghosts, ghouls and zombies. Danny Elfman's theme for the film was arranged for the cartoon by Elfman himself. Click here to watch the intro »
5 Comments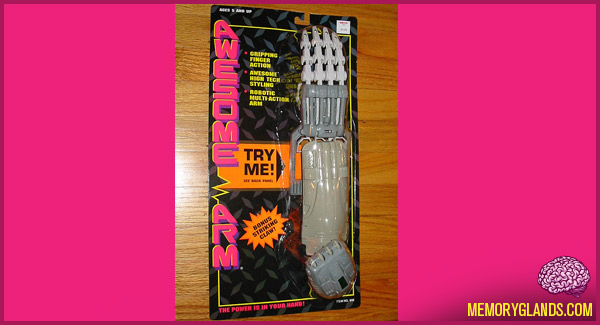 "Put this attachment on your arm for a cybernetic look. You can move the fingers, and if the claw module is attached, the claws will extend when the middle fingers are closed to the 'palm'."
5 Comments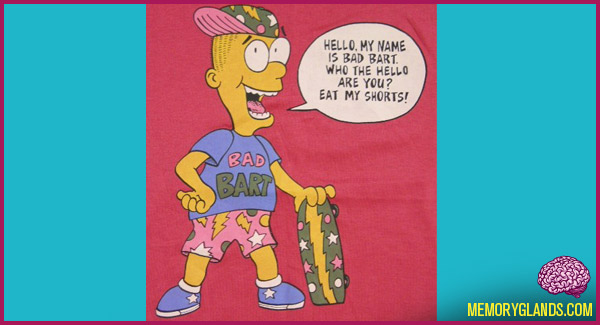 It's one thing to rip off someone else and attempt to make money off of their success. It's another thing to completely butcher it. I remember seeing these t-shirts at flea markets and such where you could also buy the fake Oakley sunglasses, or Foakleys as we liked to call them.
1 Comment
| | | |
| --- | --- | --- |
| | | |