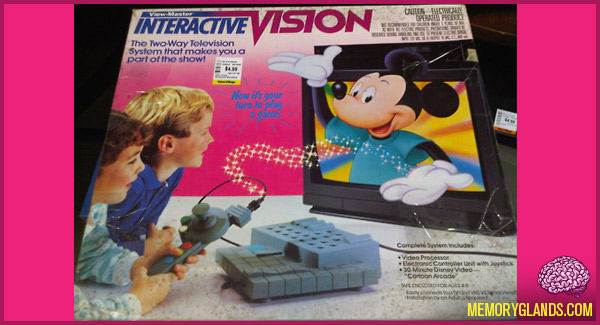 View-Master Interactive Vision is an interactive VHS console game system, introduced in 1988 by View-Master Ideal Group, Inc. The tagline was that the console was "the Two-Way Television System that makes you a part of the show!" The titles included four Sesame Street games, and two games featuring the Muppet Show characters, as well as a Disney game, Disney's Cartoon Arcade.
The system came with a simple controller which included a joystick and three colorful buttons. As the video plays, the characters address the player directly, and ask the player to make a choice by pressing one of the buttons.
The video has a number of different soundtracks recorded, and the player's choices toggle back and forth between the soundtracks, giving the impression that the player has changed the course of the story. For example, in the game Muppets Studios Presents: You're the Director, Kermit the Frog leads the player through the process of making a Muppet movie. At the end of the game, he asks if the player liked the movie they've created. If the player gives a positive response, then the Muppets sing a closing number called "Everything Was Wonderful!" If the player responds negatively, the closing number is "Everything Was Terrible!" Click here to watch some gameplay »
No Comments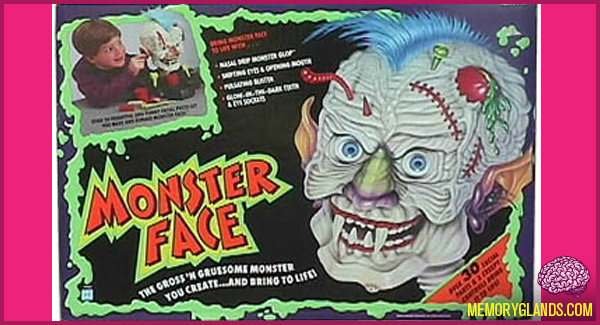 Monster Face was a toy set launched by Hasbro in 1992, in the style of Mr. Potato Head. The toy consisted of a skull like head with holes to which you could attach several accessories such as bugs, fangs, noses and blisters, to create a new monster based in altering the original face.
The toy had 30 different accessories, and a mannequin sized monster head attached to a base that could also store the pieces; Part of the appeal of the toy was also the possibility of animating the monster by moving his eyes and jaw which was achieved by moving two small arm like sticks in the base, it also had a small air pump to inflate the attachable blisters in the center of the base. Click here to watch a commercial »
No Comments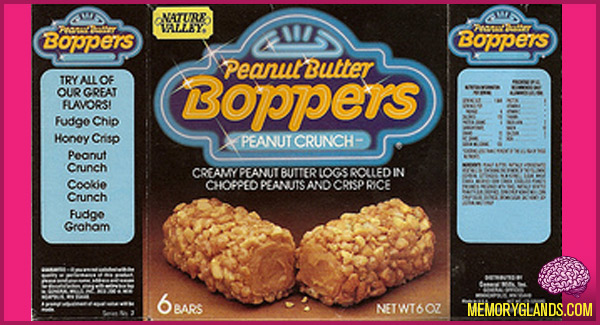 Apparently Nature Valley decided to bag these to focus more on their granola bars. Probably a good choice. Click here to watch a commercial »
No Comments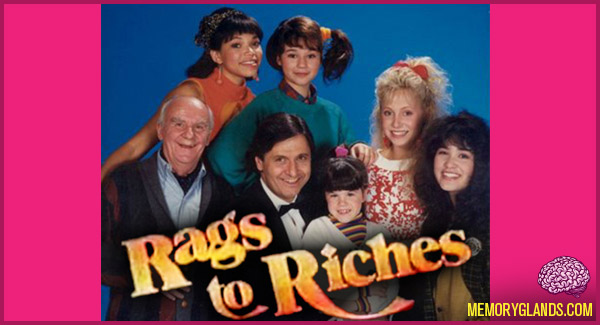 Rags to Riches is an American musical comedy drama series that was broadcast on NBC for two seasons from 1987 to 1988. Set in the 1960s, the series tells the story of Nick Foley, a self-made millionaire who adopts five orphan girls. Each episode included music videos of hit songs from the era sung by the cast integrated into the plot (usually with the lyrics changed so that they provided comment on the storyline). Click here to watch the intro »
No Comments
| | | |
| --- | --- | --- |
| | | |