Return to Oz is a 1985 film which is an unofficial sequel to Victor Fleming's The Wizard of Oz. The film was directed by Walter Murch, a respected editor and sound designer. Although it did not fare well at the box office and received mixed reviews from critics it has gained a loyal following. Click here to watch the trailer »
7 Comments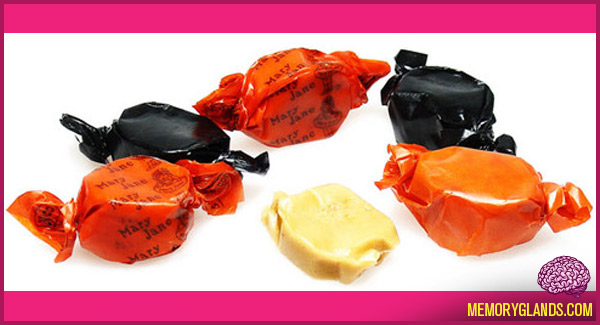 I had never actually known the name or seen these little kisses in the packaging until doing a little Googling. I'm still convinced that these along with candy corn were MASS produced long ago and it has just taken us a society this long to consume them all.
7 Comments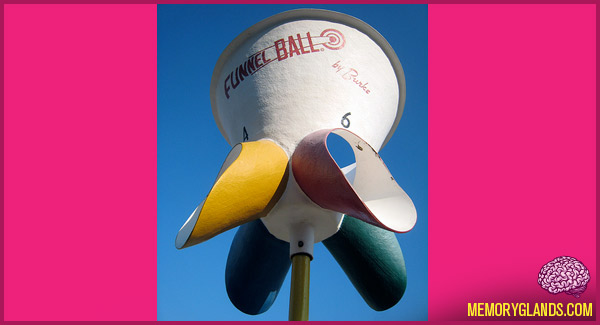 Funnel ball is a common playground game. A giant fiberglass or plastic funnel, roughly 5ft in diameter with a 45 degree pitch, is placed atop a post. The exits of the funnel are multiple 1ft diameter holes or tubes, projected parallel to the ground, and spaced equally around the bottom. Play consists of tossing a basketball or small medicine ball into the mouth of the funnel and waiting for it to exit through one of the holes. Each hole is marked with a point value, 2, 4, 6 and 8 points. The ball usually precesses around inside the funnel for a short time, making the outcome of the shot nearly random. Shots which exit through a desired hole are rare because they require incredible accuracy, and because the target is somewhat hidden. There is no formal score to which games are played, and games can be played with high score winner or low score winner. Both team and "every-player-for-her/himself" games are commonplace.
4 Comments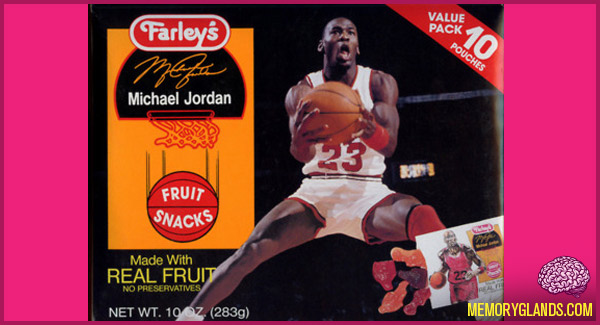 Everyone wants to be like Mike, even fruit snacks.
No Comments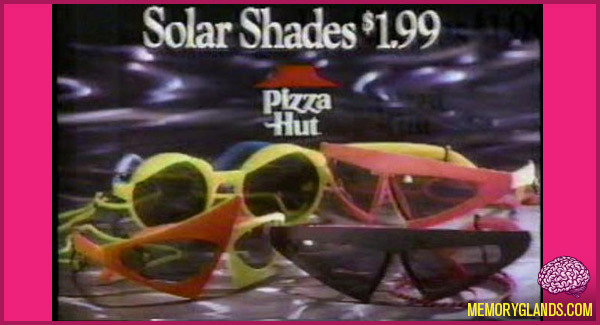 "The Future's so bright, you've gotta wear shades — Solar Shades! You'll be ahead of your time wearing these sunglasses issued by Pizza Hut as a promotional tie-in to Back to the Future Part II when it arrived in theaters in November 1989." Click here to watch the commercial »
3 Comments
| | | |
| --- | --- | --- |
| | | |