TV Show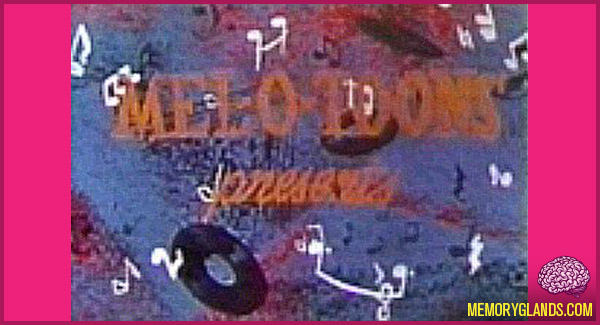 Mel-O-Toons sometimes erroneously called "Mello Toons", was a series of animated cartoons produced between 1959 and 1960 by New World Productions and syndicated by United Artists. It featured various folk tales, Greco-Roman myths, Biblical stories, some original stories by author Thornton Burgess, classic stories, even adaptations of classical music and ballet. The soundtracks were often taken from existing children's records, licensed from the original labels. 104 cartoons, each about 6 minutes long, were produced in limited animation.
After many years out of circulation, public domain prints have turned up on videotape and DVD.
On July 28, 2009, Edutainment World, owned by Fizul Sima, bought mel-o-toons.com to develop new cartoons and comics.
No Comments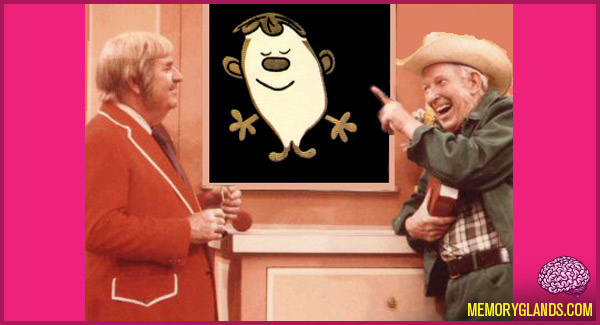 Fred was a character who appeared over the fictional Channel One on a TV set behind the Captain Kangaroo's blackboard in the Treasure House. Puppeteer Maury Bunin created Fred utilizing Hank Stohl's Aniforms concept. Aniforms utilized rubber outlines of the character, contained in a special case, that were manipulated by the puppeteer off camera using levers attached to the case. This was then caught on camera and chroma-keyed over a plain background and fed live into the TV set. Fred first appeared on the Saturday morning Captain Kangaroo show in 1965. Cosmo "Gus" Alligretti provided the voice of Fred. Using the Aniforms process, Fred was able to interact live with the Captain and others.
4 Comments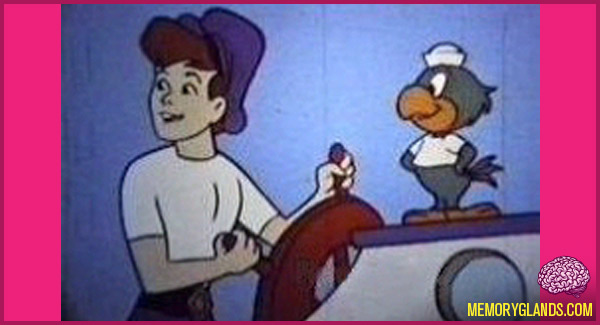 Sinbad Jr. and his Magic Belt, is a series of 5-minute adventures, which originally aired between 1965-1966, produced by Hanna-Barbera studios for American International Television division of American International Pictures, and were shown during a half-hour cartoon.
Sinbad Jr. (voiced by Tim Matheson) is the son of Sinbad, the famous sea explorer. He becomes superhuman getting his power from his magic belt. His first mate is the funny and loyal assistant Salty the Parrot (voiced by Mel Blanc). Matheson and Blanc were the voices used in the Hanna-Barbera versions.
Sinbad Jr., the Sailor was originally titled The Adventures of Sinbad, Jr. and produced for American International Television by Sam Singer, who had produced 1957′s The Adventures of Pow Wow the Indian Boy, a very limited animated cartoon for CBS-TV's Captain Kangaroo series, and Courageous Cat and Minute Mouse. In an effort to improve the quality of the animation, production of the 1965 syndicated cartoons was taken over by Hanna-Barbera. Thus it became one of the few cartoons to be produced by two different studios.
It was renamed Sinbad Jr., the Sailor out of deference to the 1962 Toei Studios feature length cartoon, Adventures of Sinbad.
The rights to the series are now owned by AIP successor Metro-Goldwyn-Mayer – the very studio where the Hanna-Barbera team got its start.
No Comments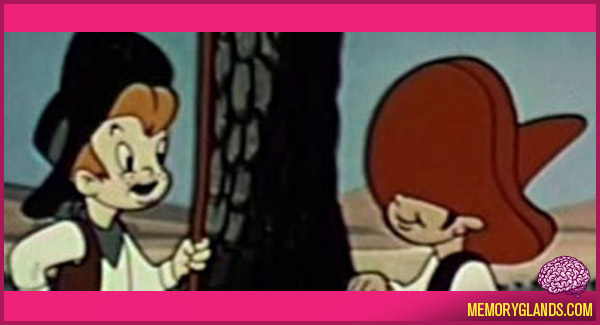 Bucky and Pepito was a 1958 animated television series produced by Sam Singer. Two episodes appeared on a compilation DVD of the worst cartoons ever made, and it was described by Harry McCracken as setting "a standard for awfulness that no contemporary TV cartoon has managed to surpass"
2 Comments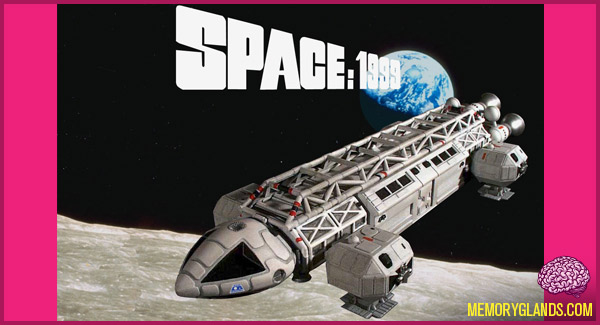 Space: 1999 is a British science-fiction television series that ran for two seasons and originally aired from 1975 to 1977. In the opening episode, nuclear waste from Earth, which was stored on the Moon's far side, explodes in a catastrophic accident on 13 September 1999, knocking the Moon out of orbit and sending it, and the 311 inhabitants of Moonbase Alpha, hurtling uncontrollably into space. The series was the last production by the partnership of Gerry and Sylvia Anderson and was the most expensive series produced for British television up to that time.
3 Comments