TV Show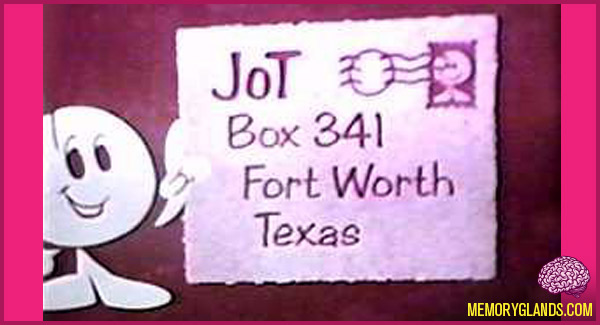 JOT (also known as JOT the Dot) was an American animated children's television program. The series consisted of 30 four-minute episodes, which were syndicated between 1965 and the 1980s. JOT was produced by the Southern Baptist Radio and Television Commission (RATC) as a Baptist version of Davey and Goliath.
The series was created by Ruth Byers, a graduate of Baylor University, and Ted Perry a writer at the RATC. Both had a background connected to the Dallas Theater Center, with Byers having been director of children's productions. The pair was commissioned by Dr. Paul Stevens, president of the RATC, to develop a television show that would provide simple moral lessons for young children. Production of the first episodes began in 1959, with the first episode released in 1965.
The style of the show was kept deliberately simple, both as a cost-cutting measure (the budget for the early episodes was never more than $25,000, and that amount dropped over time), and to prevent the design from interfering with the delivery of the message. The main character, JOT, is a white circle with simple facial features (similar to a smiley face), hands and feet. JOT's color and shape would change in response to the struggles presented. This was meant to represent changes in a child's temperament or emotional state, "somewhat like a thermostat," according to one critic.[1] His hands and feet are only seen when he is still; when he is in motion, they disappear. Jot would sometimes be accompanied by Tug (voiced by Ed Ruth), a "bad" character who would learn a moral lesson in the end.
The voice of JOT was provided by two different women, Lou Kelly (1965–1967, 1968 and 1981), and Colleen Collins (1967). The series premiered on Peppermint Place, a Sunday children's show produced locally at WFAA-TV in Dallas, and later on The Children's Hour on WBAP-TV (now KXAS-TV) in Fort Worth. The episodes were eventually sydicated throughout the world, translated into 19 different languages. They were also a favorite of Sunday School programs. The response to the program was a volume of over 175,000 letters from children, requiring a volunteer group from 22 churches to write responses.
The series remained in regular production until 1974. In 1981, several additional episodes were produced.
Episodes of the series can currently be seen on some episodes of Joy Junction, and JOT featured in the opening of the show. Joy Junction can be seen on Smile of a Child TV and other networks.
No Comments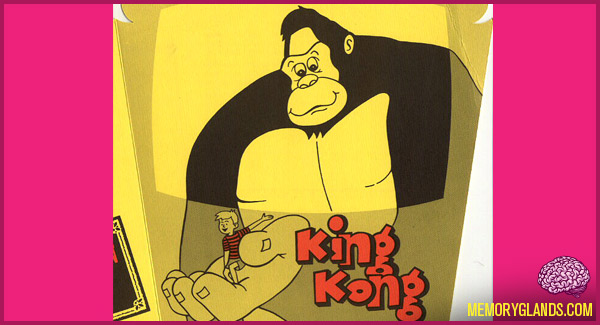 The King Kong Show is an American/Japanese children's animated television series produced in 1966 by Videocraft of the USA, and Japan's Toei Animation and is the first anime series produced in Japan for an American company (not counting Rankin/Bass' previous Animagic stop motion specials, also animated in Japan). ABC ran the series in the US between September 10, 1966, and August 31, 1969.
This series is an animated adaptation of the famous movie monster King Kong with character designs by Jack Davis and Rod Willis. In this series, the giant ape befriends the Bond Family, with whom he goes on various adventures, saving the world from monsters, robots, aliens, mad scientists and other threats.
No Comments
The Oddball Couple was an animated half hour Saturday morning show that ran on the ABC TV network from September 6, 1975 to September 3, 1977. The show was a production of DePatie-Freleng Enterprises in association with Paramount Television and was an animated homage to the Neil Simon play-turned movie-turned hit TV series The Odd Couple, which was ironic because this series premiered the same year that the show to which it paid homage was canceled by ABC. The show initially aired at 11:30am ET the first season and was switched to 12 Noon ET the following season.
No Comments
The Adventures of Pow Wow is an animated cartoon that was broadcast locally in New York City in 1949 and later on the Captain Kangaroo show during the 1950s.
No Comments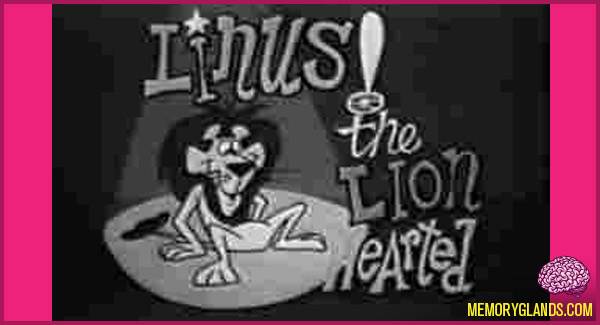 Linus the Lionhearted is an animated cartoon featuring a main character of the same name. The character was created in 1959 by the Ed Graham advertising agency, originally as a series of ads for General Foods' Post Cereals. At first, Linus was the spokesman for the short-lived Post cereal "Heart of Oats" (a Cheerios imitation). Eventually, the lion was redesigned and reintroduced in 1963 to sell Crispy Critters, which featured Linus on the box. The ads were so popular that a television series was created in 1964 (with General Foods as sponsor) and ran on the CBS network until 1966, then reruns [in color] aired on ABC from 1966, until it was cancelled three years later. A coloring book was published which detailed the adventures of So-Hi going on a scavenger hunt in order to break a curse on a two-headed bird, who is then transformed into a boy due to So-Hi's dedication.
In addition to Linus, a rather good-natured "King of the Beasts" who ruled from his personal barber's chair and voiced by Sheldon Leonard, there were other features as well, all based on characters representing other popular Post cereals (Sugar Crisp, Alpha-Bits, Rice Krinkles, Post Toasties, etc.). The best-known of these was Sugar Bear, who sounded like Bing Crosby and was voiced by actor Gerry Matthews. There was also a postman named Lovable Truly, a young Asian boy named So Hi, and Rory Raccoon.
A long-play record album was also released as a premium in the year of the show's debut featuring the characters (voiced by the same stars as the animated cartoon) singing with re-written lyrics familiar songs such as "Jimmy Cracked Corn."
No Comments