NBC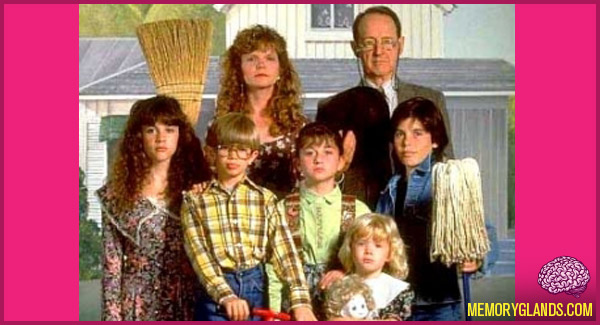 The Torkelsons is an American sitcom which aired on the NBC television network from September 21, 1991 to June 6, 1993. Produced by Walt Disney Television, the series starred Connie Ray, Olivia Burnette and William Schallert. For the second season, the series was retooled and renamed Almost Home. The series lasted a total of two seasons, consisting of 33 episodes. Click here to watch the intro »
No Comments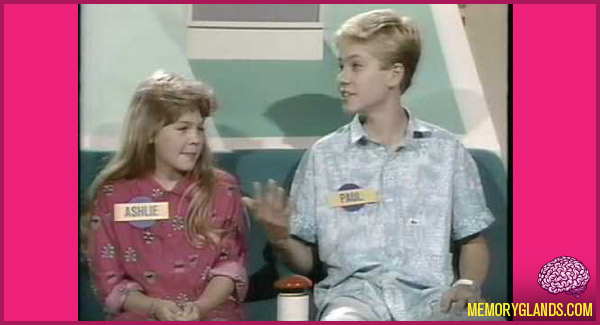 I'm Telling! is an American television game show, which ran from September 12, 1987 to March 5, 1988 on NBC Saturday mornings and was hosted by Laurie Faso with Dean Goss announcing.
The show is essentially a children's version of The Newlywed Game with young siblings playing instead of married couples. The show was produced by Saban Entertainment and DIC Entertainment. Click here to watch the episode with a young Paul Walker »
No Comments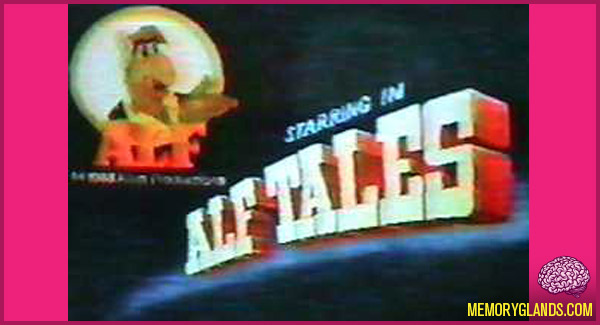 ALF Tales is an animated American series that ran on the NBC television network on Saturdays from August 1988 to December 1989. The show was a spinoff from the series ALF: The Animated Series. The show had characters from that series play various characters from fairy tales. The fairy tale was usually altered for comedic effect in a manner relational to Fractured Fairy Tales.
Each story also typically spoofed a film genre, such as the "Cinderella" episode done as an Elvis movie. Some episodes featured a "fourth wall" effect where ALF is backstage preparing for the episode, and Rob Cowan would appear drawn as a TV executive (who introduced himself as "Roger Cowan, network executive") to try and brief ALF on how to improve this episode. For instance Cowan once told ALF who was readying for a medieval themed episode that "less than 2% of our audience lives in the Dark Ages". Click here to watch the intro »
1 Comment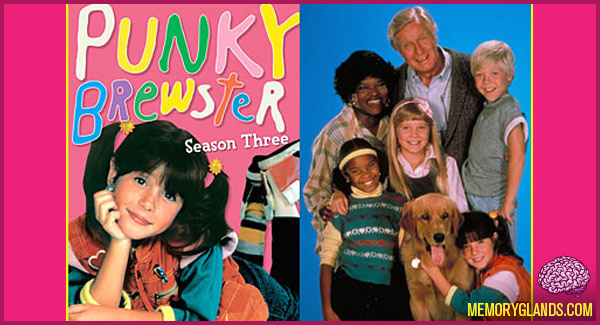 Punky Brewster was an American sitcom about a girl named Punky Brewster (Soleil Moon Frye) being raised by her foster parent (George Gaynes). The show ran on NBC from September 16, 1984 to September 7, 1986 and again in first-run syndication from September 26, 1986 to May 27, 1988. Click here to watch the intro »
3 Comments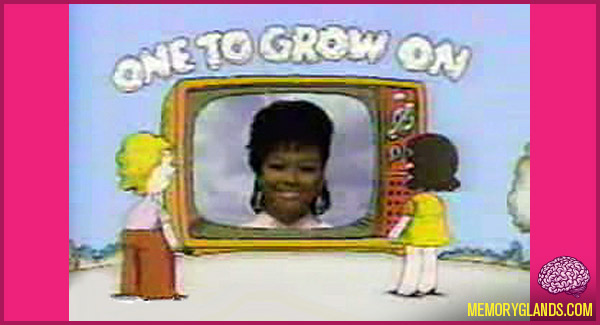 One to Grow On is an educational public service announcement (PSA) that broadcast during NBC's Saturday morning line-up from 1983 to 1989 when the network ran cartoons. One to Grow On focuses on ethical and personal safety dilemmas and attempts to teach viewers how to solve them. The PSA appeared immediately after the end credits of an NBC cartoon, such as ABC did with Schoolhouse Rock! and CBS with In the News.
The segments are hosted by the stars of NBC primetime series, including Michael J. Fox, Michael Gross, and Justine Bateman from Family Ties, Mr. T and Dwight Schultz from The A-Team, Soleil Moon Frye from Punky Brewster, David Hasselhoff from Knight Rider, Kim Fields, Nancy McKeon, Lisa Whelchel, and Charlotte Rae from The Facts of Life, Richard Moll from Night Court, Malcolm Jamal-Warner and Tempestt Bledsoe from The Cosby Show, Perry King and Thom Bray from Riptide, Joel Higgins and Rick Schroder from Silver Spoons, Kadeem Hardison from A Different World, Estelle Getty and Betty White from The Golden Girls, and Michael Landon from Highway to Heaven. In an unusual move, René Enríquez from the adult oriented prime time show Hill Street Blues also hosted a segment.
The PSAs begin with an animated sequence that leads into an animated TV on which an actor appears. After the actor introduces himself or herself, a live-action sequence appears, in which a child faces an ethical dilemma. One to Grow On cuts back to the actor, who explains to the viewer how to solve the problem. The child then rectifies the situation. The actor ends the segment by saying, "And that's One to Grow On."
One to Grow On was replaced by The More You Know in September 1989. Click here to watch one of the PSAs »
No Comments
| | | |
| --- | --- | --- |
| | | |