Movie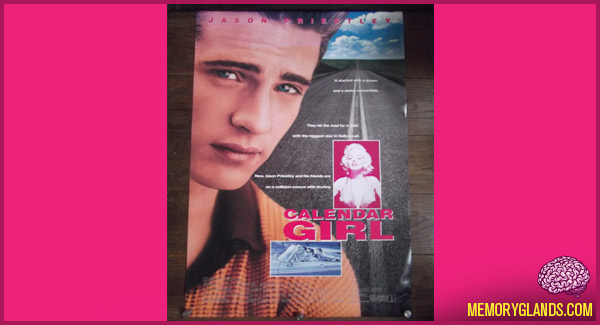 Calendar Girl is a 1993 film starring Jason Priestley, Gabriel Olds, and Jerry O'Connell. The movie, set in 1962, tells the story of three young men who go on a trip to Hollywood to fulfil their dream of meeting Marilyn Monroe. It has similarities to the real life story of Gene Scanlon who in 1953 with a friend crossed America and had a date with Marilyn Monroe which she paid the bill for.
No Comments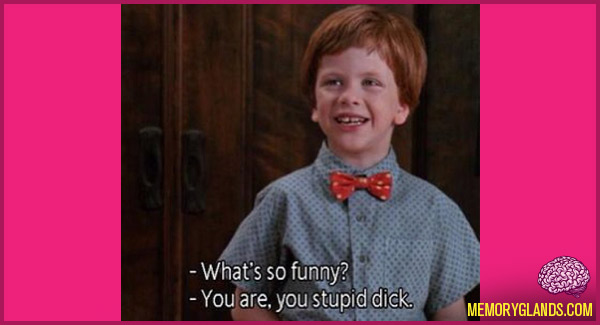 Problem Child is a 1990 American comedy film. It stars John Ritter, Amy Yasbeck, Gilbert Gottfried, Jack Warden, Michael Richards and Michael Oliver. The film was directed by Dennis Dugan. The film was the first of many produced by Robert Simonds.
2 Comments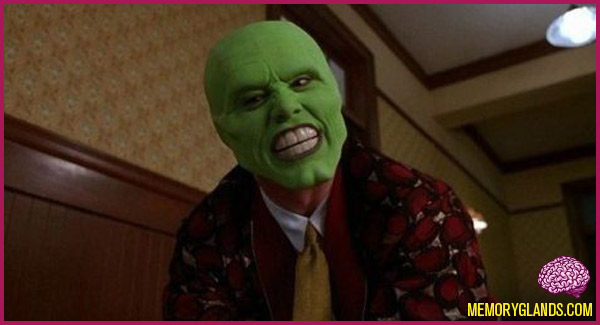 The Mask is a 1994 American superhero fantasy action comedy film based on a series of comic books published by Dark Horse Comics. This film was directed by Chuck Russell, and produced by Dark Horse Entertainment and New Line Cinema, and originally released to movie theatres on July 29, 1994. The film stars Jim Carrey as Stanley Ipkiss, a man who finds the Mask of Loki that turns him into The Mask, a grinning, magically-powered trickster uninhibited by anything, including physical reality. The film's supporting cast includes Peter Greene as mafia officer Dorian Tyrell, Amy Yasbeck as a newspaper reporter, Peter Riegert and Jim Doughan as two police detectives, Richard Jeni as Stanley's friend, Orestes Matacena as nightclub owner and mafia boss Niko, Ben Stein as a psychologist, and Cameron Diaz in her feature film debut as Stanley's love interest Tina Carlyle.
The movie was among the top ten moneymakers of its year, cemented Carrey's reputation as one of the dominant comedic actors of the era, and established Diaz as a major starlet immediately, who would go on to have a long career as a leading lady. Carrey was nominated for a Golden Globe for his role, and the film was nominated for the Academy Award for Best Visual Effects, but lost to Forrest Gump.
1 Comment
| | | |
| --- | --- | --- |
| | | |