Movie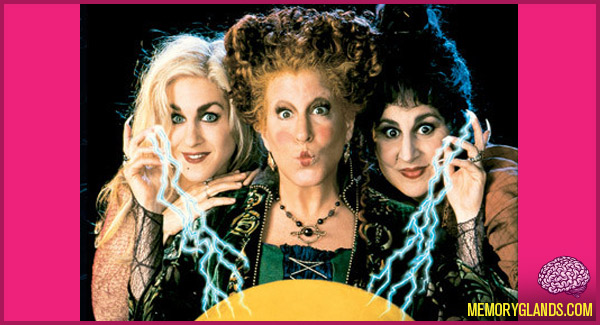 Hocus Pocus is a 1993 American comedy fantasy film directed by Kenny Ortega. The film tells the story of a Halloween-hating teenager named Max, who inadvertently resurrects three witches, The Sanderson Sisters, from their temporary death and must risk his life to protect his sister and defeat them with the help of a classmate crush, a friendly zombie, and an immortal black cat. The film stars Bette Midler, Sarah Jessica Parker and Kathy Najimy as the sisters, and Omri Katz, Thora Birch and Vinessa Shaw as the main heroes. Click here to watch the trailer »
2 Comments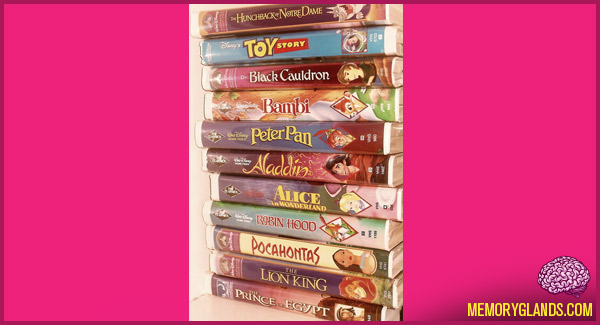 So in a very weird and HIGHLY unlikely scenario that someone has a gun to your head and tells you to choose one and only one of these classics, which do you choose?
13 Comments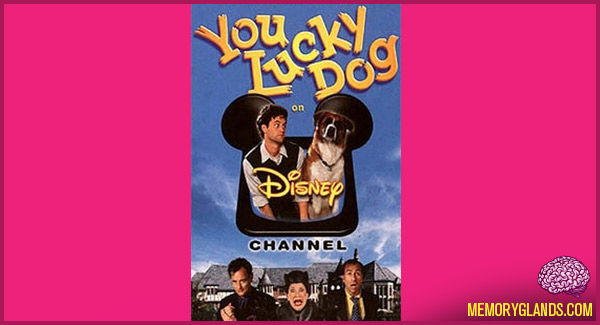 You Lucky Dog is a 1998 Disney Channel Original Movie, first aired on June 27, 1998. It starred Kirk Cameron and was directed by Paul Schneider.
In this film, Kirk Cameron plays a dog psychiatrist who is famous for literally being able to read dog's minds. At the beginning of the movie, the character no longer retains this ability, but is nonetheless hired by an estate to use his gifts with the titular lucky dog, the heir to his recently deceased master's fortune. Throughout the course of the film, Cameron's character regains his ability to read the mind of the dog and uses this ability to discover the truth behind the former master's demise. But, he not only gains the ability to read the mind of the dog, as he can now actually turn into the dog, such as Norman Bates in Pyscho. He earns the murder's name, one of his rich relatives.
No Comments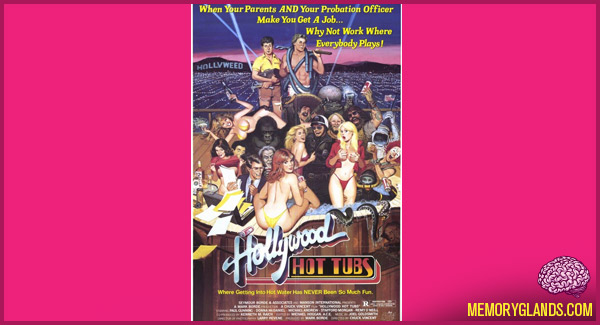 Hollywood Hot Tubs is a 1984 comedy film starring Paul Gunning, Donna McDaniel, Michael Andrew and Jewel Shepard and directed by Chuck Vincent.
A teenager gets in trouble for vandalizing the Hollywood sign and goes to work for his uncle's hot tub repair business rather than go to prison. The nephew falls in love with a secretary at his uncle's company, but risks losing her when caught in compromising situations while performing his duties as a hot tub repairman. Click here to watch a clip from the movie »
No Comments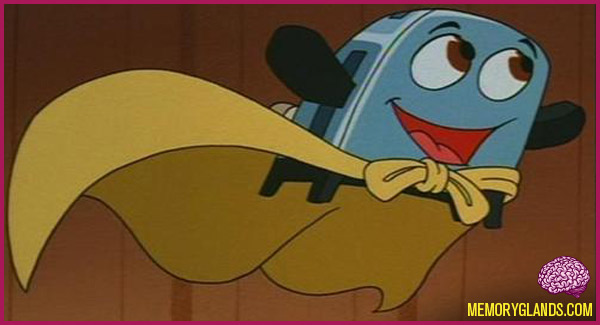 The Brave Little Toaster is a 1987 animated adventure film adapted from the 1980 novel of the same name by Thomas Disch. The film was directed by Jerry Rees and released by Walt Disney Pictures. The film is set in a world where household appliances and other electronics have the ability to speak and move, pretending to be lifeless in the presence of humans. The story focuses on five appliances— a toaster, a desk lamp, an electric blanket, a vacuum tube radio, and a vacuum cleaner—who go on a quest to search for their original owner. While the film received a limited theatrical release, The Brave Little Toaster was popular on home video and was followed by two sequels a decade later.
3 Comments