Cartoon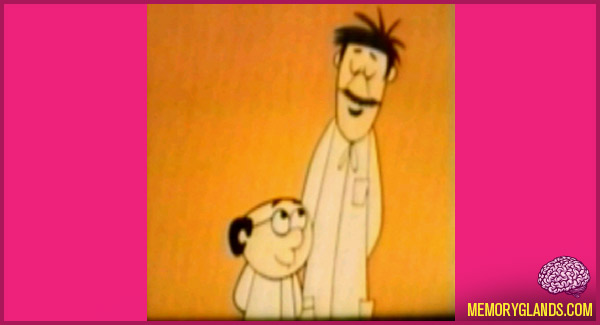 Clyde Crashcup is a fictional character from the early-1960s animated television series The Alvin Show.
Clyde Crashcup (voiced by Shepard Menken) is a scientist in a white coat whose experiments invariably failed. His was the only voice heard in many of the episodes, because the other character in the series was his assistant Leonardo, who only whispered into Clyde's ear. In one episode, though, Clyde invented a wife (voiced by June Foray, who also portrayed Rocket J. Squirrel in Rocky and Bullwinkle, among many characters). Clyde had one of the four segments, and the Chipmunks starred in the other three (two of which were musical segments). In the episode "Crashcup Invents the Birthday Party", Foray provided the (all too audible) voice for the mother of Crashcup's inaudible assistant Leonardo.
Clyde Crashcup was primarily an inventor rather than a researcher, although he tended to "invent" things which had already been invented. However, in one episode, he built a functioning time machine. He typically would invent something by taking a pencil out of his lab coat's pocket and drawing a picture in midair of his conception: the picture would then become the actual object.
Clyde's catchphrase was to break down the name of his invention into its etonymic elements to explain his thought process. For example, when asked to justify the invention of the telephone, he would say "That's 'tele-' for tele and '-phone' for phone: telephone."
No Comments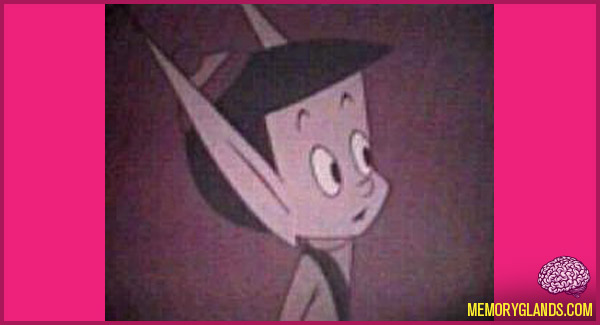 DoDo, The Kid from Outer Space was an animated cartoon series that was syndicated to television from 1965-1970. DoDo was a young extraterrestrial from the planet Hena Hydro, who came to Earth in his flying saucer and had numerous adventures. Other cast members included Professor Fingers, an eccentric scientist who somewhat resembled the later Professor Utonium; Compy, DoDo's computer/duck hybrid pet; and Why and How, two Earth children. The characters speak in rhymes, either independently or playing off each other.
"DoDo" was created by Lady Stearn Robinson and produced by British animators Halas and Batchelor. A total of 78 five-minute episodes were filmed.
No Comments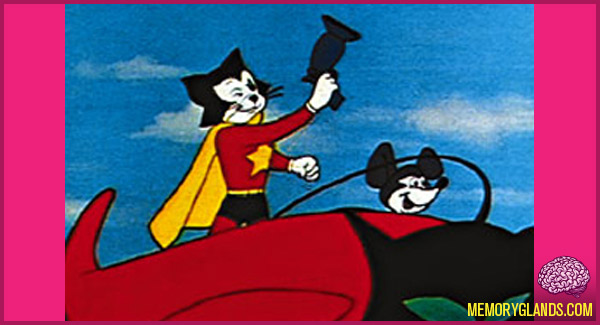 Courageous Cat and Minute Mouse is a children's cartoon television show that was produced by Trans-Artists Productions and syndicated by Tele Features Inc. in 1960. The characters were created by Bob Kane as a parody of his earlier works Batman and Robin and in many ways predict the more campy aspects of the later live action series. This series and characters are trademarked and copyrighted and is currently owned by Telefeatures, LLC.
1 Comment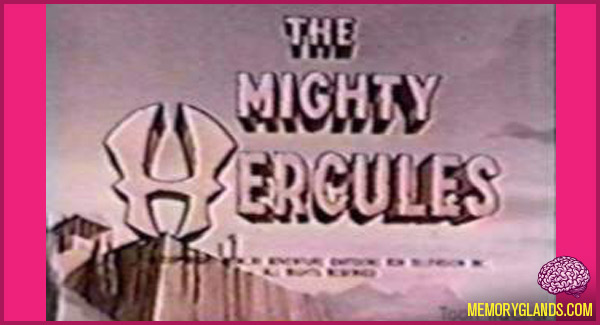 The Mighty Hercules is a low-budget animated series based loosely on the Greek mythological character of Heracles, under his Roman Mythology name, Hercules. It was created in 1962 and then debuted on TV in 1963 and ran until 1966 coinciding with the sword and sandal genre of films popular at the time.
1 Comment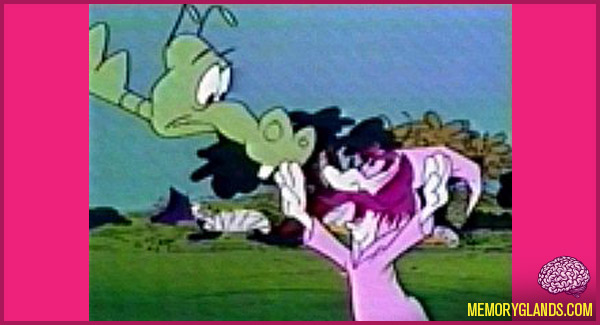 Here Comes the Grump is an animated cartoon series produced by DePatie-Freleng Enterprises and aired on NBC from 1969 to 1970.
The series was broadcasted by NBC from September 6, 1969 to December 27, 1969. NBC continued to air reruns until December 28, 1970.
The series lasted one season and was rerun, the most recent the airing on the Sci-Fi Channel in the mid 1990s. The complete series was released on DVD on January 31, 2006.
The series was called Ahi viene cascarrabias in Spanish and was in retransmitted into the 1980s by Televisa. It was "Grump, o feiticeiro trapalhão" in Brazilian Portuguese and was in retransmitted until 1993 by Rede Globo.
As to Merchandise – A "Here Comes the Grump" Halloween mask was produced by the Ben Cooper Costume Company Inc for the 1969 holiday season.
1 Comment