70′s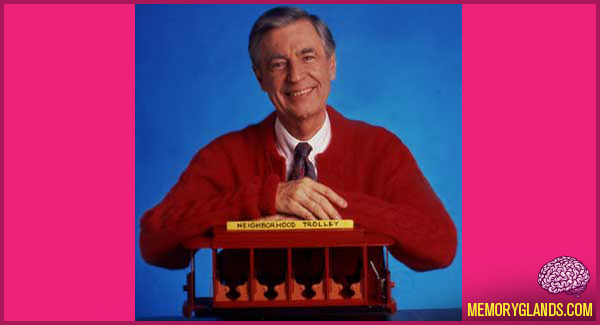 Beginning in 1968, Mister Rogers' Neighborhood, also known as Mister Rogers, is an American children's television series that was created and hosted by Fred Rogers. The series is aimed primarily at preschool ages, 2-5, but has been said by PBS as "appropriate for all ages". Mister Rogers' Neighborhood was produced by Pittsburgh, Pennsylvania. It is the second longest running series on PBS, after Sesame Street. The series could be seen in reruns on most PBS stations until August 29, 2008, when it was removed by PBS from their daily syndicated schedule along with Reading Rainbow, Boohbah, and Teletubbies. A number of stations have chosen to continue airing it independently of the PBS feed. Click here to watch the opening »
9 Comments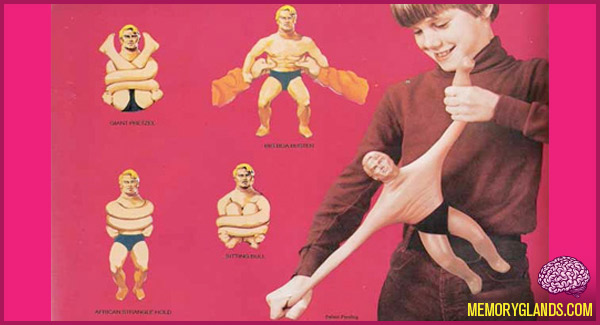 Stretch Armstrong was a large, gel-filled action figure first introduced in 1976 by Kenner. Stretch Armstrong was in the shape of a well-muscled blonde man wearing a pair of swimming trunks. Its most notable feature was that the doll could be stretched from its original size (about 15 inches) to four or five feet. However, if a tear did develop it could be fixed with an adhesive bandage. Click here to read more, see a decapitated Stretch, and a commercial »
4 Comments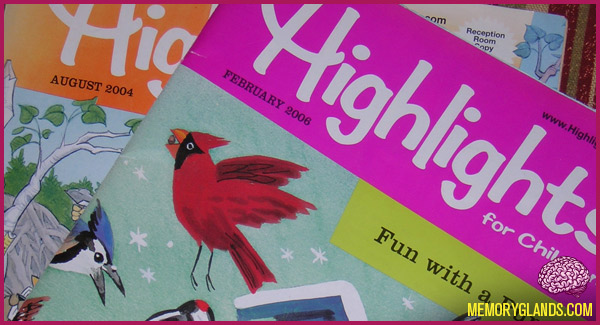 Highlights for Children (referred as simply Highlights) is an American children's magazine. It began publication in June 1946, started by Garry Cleveland Myers and his wife Caroline Clark Myers in Honesdale, Pennsylvania (the present location of its editorial office). They both worked for another children's magazine, Children's Activities, for 12 years before leaving to startHighlights. The company is presently based in Columbus, Ohio, and owns book publishers Zaner-Bloser and Boyds Mills Press. Highlights has surpassed a billion copies in print.
11 Comments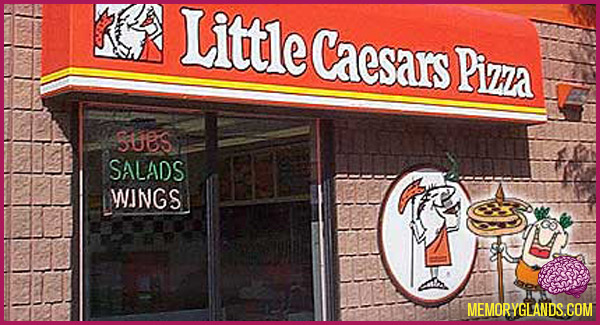 Yes I know. Little Caesars still exists. I miss the old Little Caesars. When they had Crazy Bread and sweet commercials and none of this $5 Hot & Ready bullshit that tastes like cardboard.
Little Caesars is a pizza chain, estimated to be the 4th largest in the United States. The Little Caesars headquarters is located in the Fox Theatre building in Downtown Detroit, Michigan. Click here to read more »
8 Comments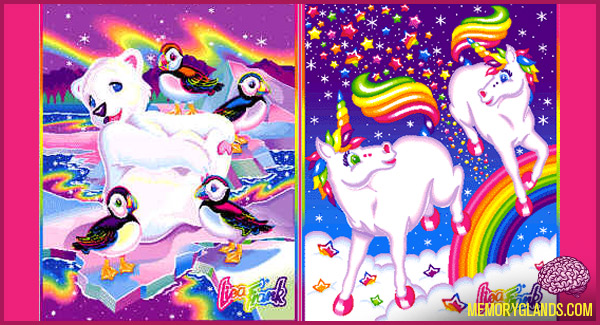 Lisa Frank is an American artist, founder of Lisa Frank Incorporated. The artist's work appears on various commercial elementary and middle-school products, mostly school supplies. Also common among Lisa Frank-related items are stickers and a variety of other merchandise such as clothing, toys, and even light switch covers, primarily marketed towards young girls.
She founded the company in 1979 ; the company's headquarters is in Tucson, Arizona, and is easily visible due to the bright hearts, stars, and musical notes decorating the side of the building.
Her artwork features extremely bright and vibrant colors, and round, smooth, reflective surfaces. A number of characters recur on 'Lisa Frank' branded items, such as a dancingbear with a top hat, and a grinning unicorn. Rainbows are abundant in Lisa Frank's art.
5 Comments