70's
Captain Caveman and the Teen Angels is an animated series created by Joe Ruby and Ken Spears and produced by Hanna-Barbera Productions from September 10, 1977 to June 21, 1980 on ABC.
The first and second seasons were originally broadcast as segments on the package shows Scooby's All-Star Laff-A-Lympics and Scooby's All-Stars from 1977 to 1979 and the third season featured Captain Caveman and the Teen Angels in their own half-hour timeslot in 1980. Click here to watch the intro »
No Comments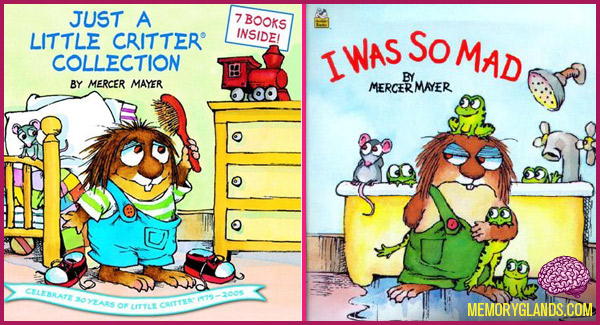 Little Critter is an anthropomorphic animal character created by Mercer Mayer. According to the official website, his animal species is just a Little Critter even though he, some friends, family and others like him looked like hamster-guinea pig hybrids. Originally, his home area was going to be populated by others of his species but the author put other known species of animals like skunks, rabbits, raccoons, tigers, etc. Little Critter first appeared in the 1975 book Just for You. This book is sometimes mis-titled Just for Yu because of the childlike mistake on the front cover. Since Just For You Little Critter has been featured in over 200 books. Mercer Mayer is still releasing books, CD-Roms (including the Living Books series), toys, and more featuring Little Critter.
1 Comment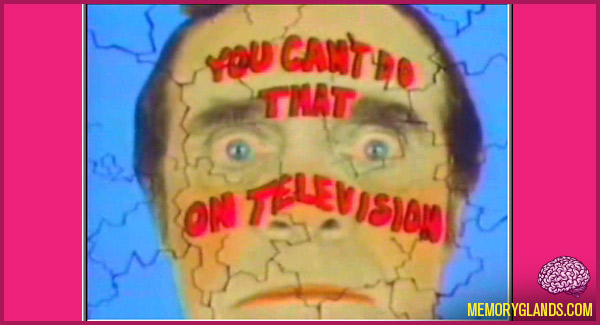 You Can't Do That on Television is a Canadian television program that first aired locally in 1979 before ultimately airing internationally in 1981. It primarily featured pre-teen and teenaged actors in a sketch comedy format in which they acted out skits based on a theme for that episode. After production ended in 1990, the show continued in reruns on Nickelodeon through 1994. Click here to see a clip from the show »
6 Comments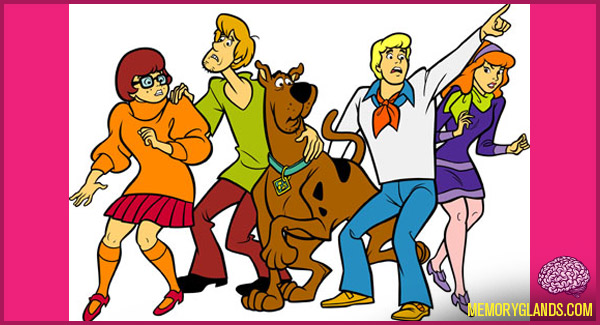 Scooby-Doo is an American media franchise based around several animated television series and related works produced from 1969 to the present day. The original series, Scooby-Doo, Where Are You!, was created for Hanna-Barbera Productions by writers Joe Ruby and Ken Spears as a Saturday morning cartoon series in 1969. Hanna-Barbera and its successor Warner Bros. Animation have produced numerous follow-up and spin-off animated series and several related works, including television specials and telefilms, a line of direct-to-video films, and two Warner Bros.-produced feature films. Some versions of Scooby-Doo feature different variations on the show's supernatural theme, and include characters such as Scooby's cousin Scooby-Dum and nephew Scrappy-Doo in addition to or instead of some of the original characters.
Scooby-Doo was originally broadcast on CBS from 1970 to 1976 when it moved to ABC. ABC aired the show until canceling it in 1986, and presented a spin-off featuring the characters as children, A Pup Named Scooby-Doo, from 1988 until 1991. The original series format was revived and updated for The WB Network's Kids' WB programming block as What's New Scooby-Doo?, which ran from 2002 to 2006, when another new series, Shaggy & Scooby-Doo Get a Clue!, began running on the The CW network until 2008. The current Scooby-Doo series, Scooby-Doo! Mystery Incorporated, premiered on Cartoon Network in July 2010. Repeats of the series are broadcasted frequently on Cartoon Network and Boomerang in the United States and other countries. Click here to watch the intro »
1 Comment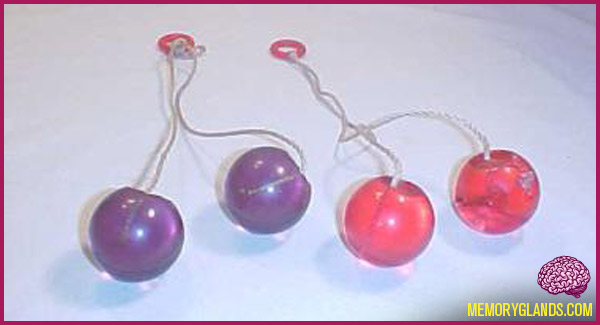 Clackers are toys which were popular in the late 1960s and early 1970s. They consisted of two 2 cm, hard balls suspended on string which were swung up and down so they banged against each other, making a clacking sound. Clackers are similar in appearance to the Argentinian weapons, bolas.
They are formed out of two hard plastic balls, each about two cm in diameter, attached to a tab with a sturdy string. The player holds the tab, with the balls hanging below. Through a gentle up-and-down hand motion, the two balls swing apart and back together, making the clacking noise that give the toy its name. With practice, it is possible to make the balls swing so that they knock together above the hand as well as below.
4 Comments
| | | |
| --- | --- | --- |
| | | |