70′s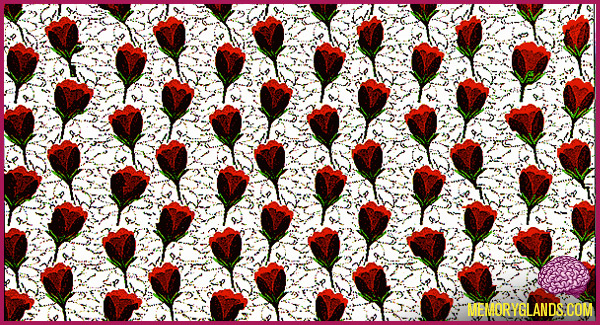 Magic Eye is a series of books published by N.E. Thing Enterprises (renamed in 1996 to Magic Eye Inc.). The books feature autostereograms (precisely, random dot autostereogram), which allow people to see 3D images by focusing on 2D patterns. The viewer must diverge his or her eyes in order to see a hidden three-dimensional image within the pattern. "Magic Eye" has become something of a genericized trademark, often used to refer to autostereograms of any origin. The autostereogram predates the Magic Eye series by several years. Christopher Tyler created the first autostereograms in 1979. Click here to watch a funny clip from the movie
5 Comments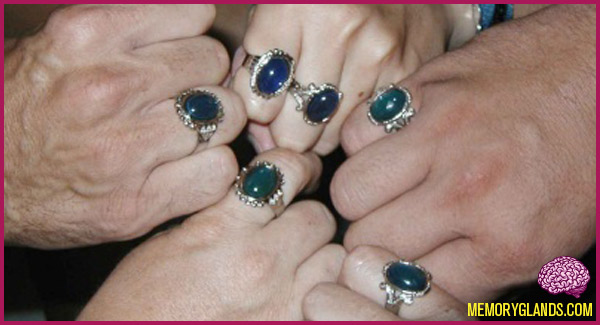 A Mood Ring is a ring which contains a thermochromic element, such as liquid crystal. The ring changes color in response to the body temperature of its wearer. The color is said, by some proponents, to indicate the emotional state of the wearer.
The mood ring was invented in 1975 by two New York inventors, Josh Reynolds and Maris Ambats, who bonded liquid crystals with quartz stones set into rings. They initially retailed for $45 for a "silvery setting" and $250 for gold, and first sold at Bonwit Teller, rapidly becoming a fad in the 1970s.
4 Comments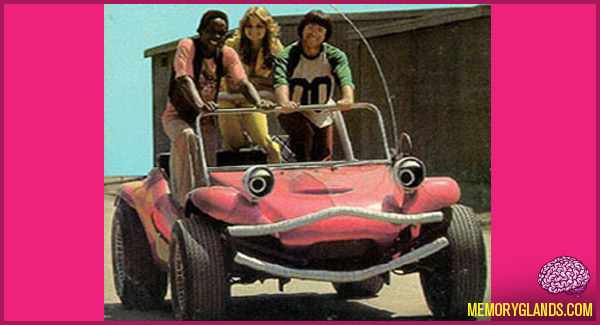 Wonderbug is a segment of the first and second season of the American television series The Krofft Supershow, from 1976 to 1978. It was shot in Hollywood, Los Angeles, California. The show was rerun as part of ABC's Sunday morning series. Click here to watch a clip of the car »
No Comments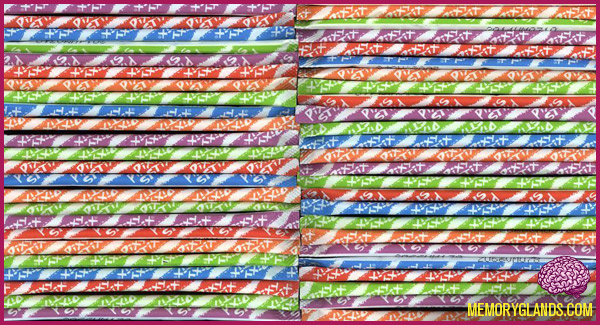 Pixy Stix is a powdered candy packaged in a wrapper that resembles a drinking straw.
Pixy Stix used to be made by Sunline which started in 1952 in St. Louis, Missouri. Originally it was a drink mix in the late 1930s, sold as Frutola, but J. Fish Smith found that kids were eating the sweet & sour powder right from the package. He shifted the name to Fruzola and added a spoon. Later it was repackaged with a dipping candy stick as Lik-M-Aid and also sold in little straws called Pixy Stix. It wasn't until parents complained about the grainy, sticky powder that Sunline came up with a compressed tablet form, the SweeTart in 1963. Click here to watch some dude try to take down 50 all at once »
4 Comments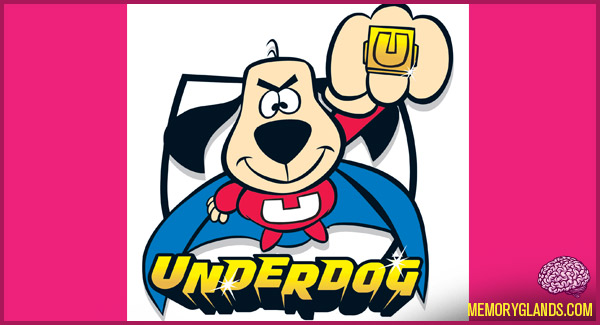 Underdog is an American animated television series that debuted October 3, 1964, on the NBC network under the primary sponsorship of General Mills, and continued in syndication until 1973, for a run of 124 episodes.
Underdog, Shoeshine Boy's heroic alter-ego, appeared whenever love interest Sweet Polly Purebred was being victimized by such villains as Simon Bar Sinister or Riff Raff. Underdog always speaks in rhymes, such as, "There's no need to fear, Underdog is here!" His voice was supplied by Wally Cox. Click here to watch the intro to Underdog »
No Comments
| | | |
| --- | --- | --- |
| | | |