70′s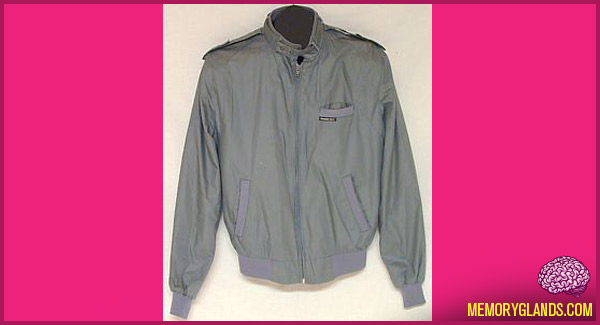 Members Only is a brand of clothing that became popular in the 1980s with the Members Only jacket. The brand was created in 1975 and introduced to American markets in 1979 by Europe Craft Imports (later acquired in 1987 by the Marcade Group, which was renamed Aris Industries in 1993).
Members Only was renowned for their brand of jackets, which were first introduced in 1981 and manufactured in a wide variety of colors. Their advertising tagline, "when you put it on, something happens", also gained fame, especially in the early 1990s when several condom manufacturers and topical laxatives stole the tagline. Click here to see a WTF message from Members Only »
5 Comments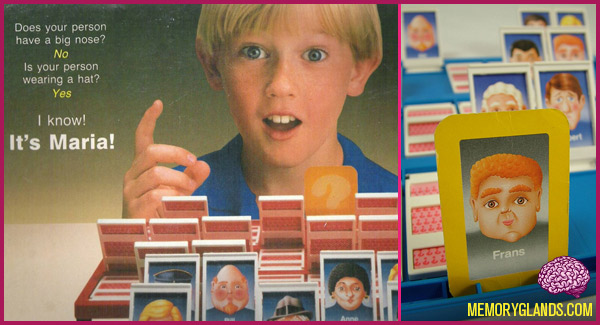 Guess Who? is a two-player guessing game created by Ron Johnson, first manufactured by Milton Bradley in 1979 in Great Britain. It was brought to the United States in 1982. Early versions included fewer women than men; the 1987 edition featured only 5 women compared to 19 men. In the mid-1990s, the faces were changed and the sexes were made more even. Special editions which have different faces have been released, including Star Wars, Marvel Comics and Disney. There are smaller, "travel" editions which have only 20 different faces. Click here to watch a commercial »
1 Comment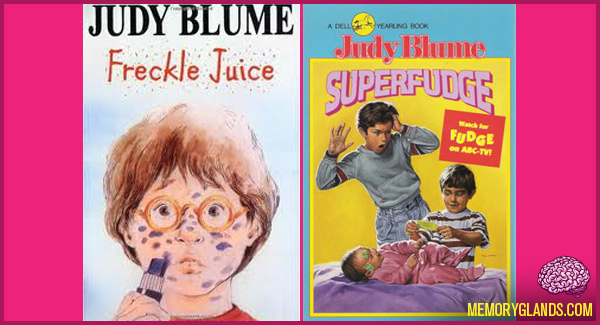 Judy Blume is an American author. She has written many novels for children and young adults which have exceeded sales of 80 million and been translated into 31 languages. Blume's novels for teenagers were among the first to tackle such controversial matters as racism (Iggie's House), menstruation (Are You There God? It's Me, Margaret.), divorce (It's Not the End of the World, Just As Long As We're Together), bullying (Blubber), masturbation (Deenie; Then Again, Maybe I Won't) and teen sex (Forever), and as such have been the source of controversy over the appropriateness of such topics for her middle school audience.
1 Comment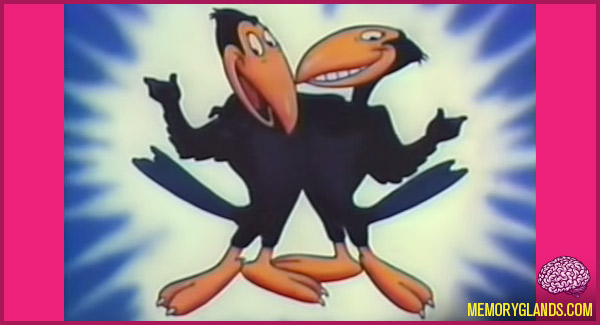 Heckle and Jeckle are cartoon characters created by Paul Terry, and released by his own studio, Terrytoons for 20th Century Fox. The characters are a pair of identical magpies who calmly outwitted their foes in the manner of Bugs Bunny, while maintaining a mischievous streak reminiscent of Woody Woodpecker. However, in a number (perhaps most) of their cartoons (Moose On The Loose, Free Enterprise, The Power of Thought, Hula Hula land) their foes win in the end. Their names were inspired by Robert Louis Stevenson's famous novella Strange Case of Dr. Jekyll and Mr. Hyde. The first Heckle and Jeckle cartoon premiered in 1946. Click here to see the opening of their show from the 1960′s »
1 Comment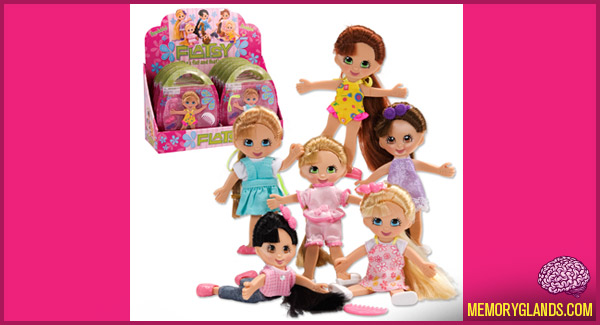 Flatsy Dolls are flat dolls that were made by Ideal Toy Company from 1969 through 1973. At the time little girls collected them and now they are collectors items. Click here to watch an old commercial »
No Comments