70's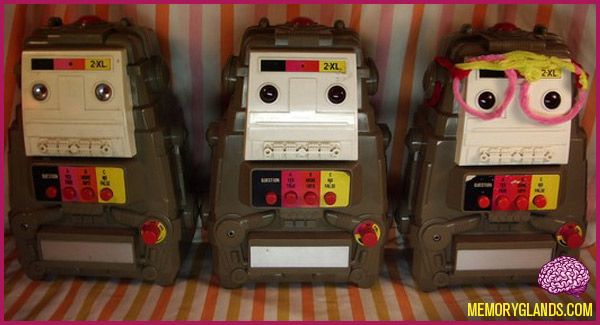 2-XL was an educational toy in the shape of a robot that was introduced in 1978. 2-XL was the brainchild of Dr. Michael J. Freeman, who felt that toys should be both fun and educational. The toy was interactive, playing various tracks from a magnetic audio tape depending on the user's actions.
The toy was released in two different time periods. The 1978 release was produced by a toy company called Mego Corporation, and used 8-track tapes. It was brought back in 1992 by Tiger Electronics in a version that used cassette tapes rather than 8-Track. Click here to watch a commercial of 2-XL from 1978 »
3 Comments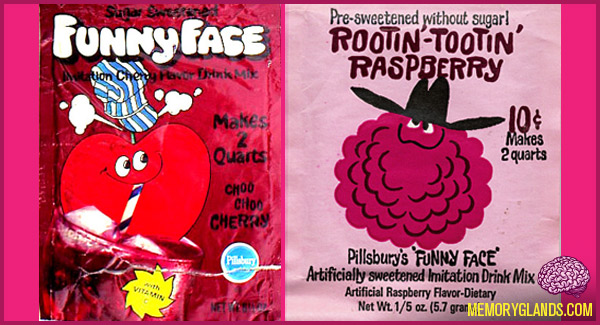 Funny Face was a powdered instant drink mix similar to Kool-Aid, marketed by Pillsbury in the 1960s and 1970s. They originally used calcium cyclamate as a sweetener, but because the U.S. Food and Drug Administration (FDA) banned the use of cyclamates, the sweetener was changed to saccharin, with the option of buying packets with no sweetener. The product line was sold to another company which limited the distribution and discontinued it in 1978. An animated series based on the drinks is being produced by Renegade Animation. Click here to watch a commercial for Funny Face that wouldn't be allowed on TV today »
10 Comments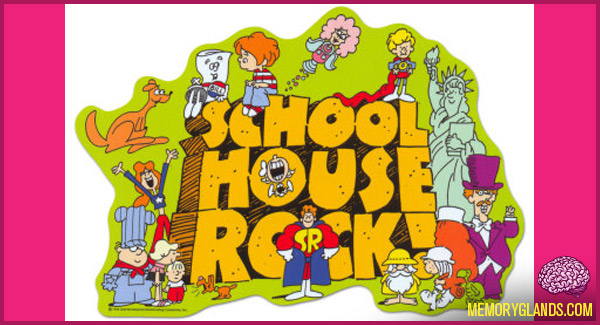 Schoolhouse Rock! is an American series of animated musical educational short films that aired during the Saturday morning children's programming on the U.S. television network ABC. The topics covered included grammar, science, economics, history, mathematics, and civics. The series' original run lasted from 1973 to 1985, and was later revived with both old and new episodes airing from 1993 to 1999. Additional episodes were produced as recently as 2009 for direct-to-video release. Click here to watch a video of Conjunction Junction »
No Comments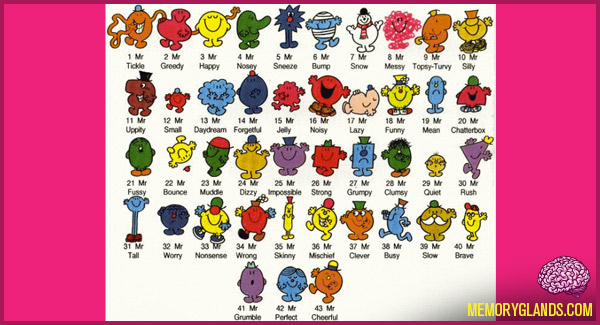 Mr. Men is a series of 48 children's books by Roger Hargreaves commencing in 1971. Two of these books were not published in English. The series features characters with names such as Mr. Tickle and Mr. Happy who have personalities based on their names. From 1981, an accompanying series of 42 Little Miss books by the same author, but with female characters, were published, although nine of them were not published in English. After Hargreaves's death in 1988, his son Adam Hargreaves began writing and illustrating new stories, including four characters that R. Hargreaves had developed before his death. Click here to see an animated short with Mr. Tickle »
2 Comments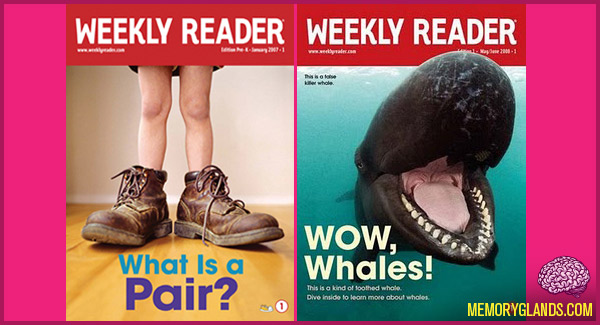 Weekly Reader is a weekly educational classroom magazine designed for children in grades Pre-K–12. It began in 1928 as My Weekly Reader.
In 2007, Weekly Reader Corporation became part of The Reader's Digest Association, based in Chappaqua, New York. Weekly Reader's main office was relocated from Stamford, Connecticut, to Chappaqua at the end of May 2007. Editions cover curriculum themes in the younger grade levels and news-based, current events and curriculum themed-issues in older grade levels. The publishing company also creates workbooks, literacy centers, and picture books for younger grades.
2 Comments
| | | |
| --- | --- | --- |
| | | |