70's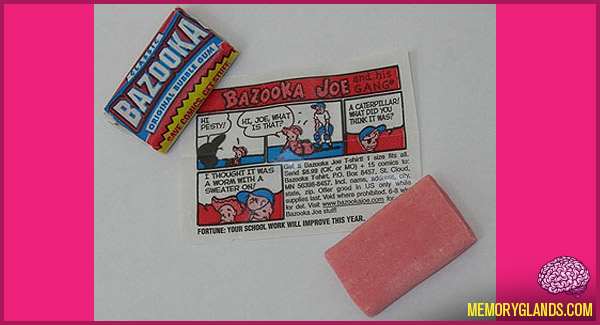 Bazooka Joe is a comic strip character, featured on small comics included inside individually-wrapped pieces of Bazooka bubblegum. He wears a black eyepatch, lending him a distinctive appearance. He is one of the more recognizable American advertising characters of the 20th century, due to worldwide distribution, and one of the few identifiable ones associated with a candy.
1 Comment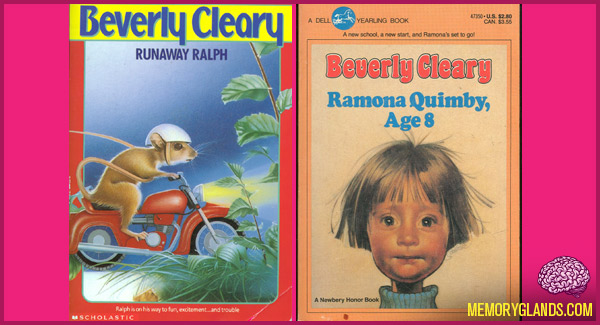 Beverly Cleary (born Beverly Atlee Bunn on April 12, 1916) is an American author. Educated at colleges in California and Washington, she worked as a librarian before writing children's books. Cleary has written more than 30 books for young adults and children. Some of her best-known characters are Henry Huggins, Ribsy, Beatrice ("Beezus") Quimby, her sister Ramona, and Ralph S. Mouse. She has won many awards, including the 1984 Newbery Medal for her book Dear Mr. Henshaw.
2 Comments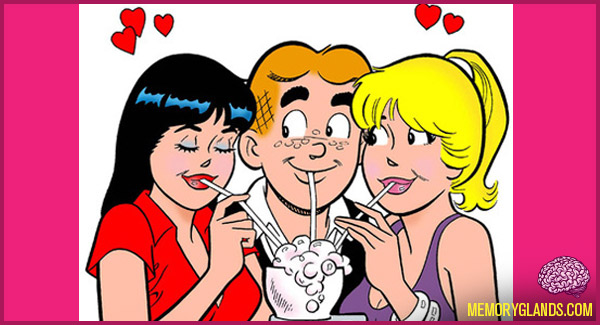 Archie Comics is an American comic book publisher headquartered in the Village of Mamaroneck, Town of Mamaroneck, New York, known for its many series featuring the fictional teenagers Archie Andrews, Betty Cooper, Veronica Lodge, Reggie Mantle and Jughead Jones. The characters were created by publisher/editor John L. Goldwater, written by Vic Bloom and drawn by Bob Montana. They were based in part on people met by Goldwater "in the Midwest" during his travels throughout the United States while looking for jobs and places to stay.
Archie's first appearance in Pep Comics #22 on December 22, 1941, was drawn by Montana and written by Vic Bloom. With the creation of Archie, publisher Goldwater hoped to appeal to fans of the Andy Hardy movies starring Mickey Rooney. Archie Comics is also the title of the company's longest-running publication, the first issue appearing with a cover date of Winter 1942. Starting with issue #114, the title was shortened to simply Archie.
1 Comment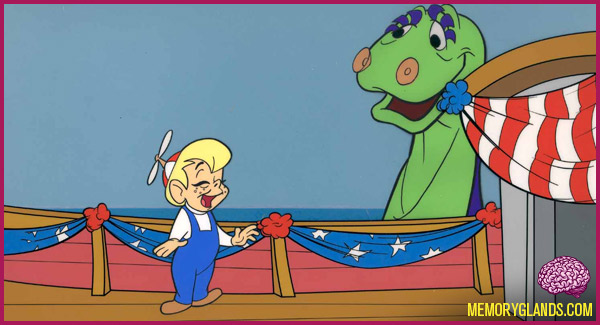 Beany & Cecil was an animated cartoon series created by Bob Clampett, who had previously worked for Warner Bros.. As a puppet show entitled Time for Beany, it originally aired in 1949, with the animated series first appearing in Matty's Funday Funnies in 1959, later renamed Matty's Funnies with Beany and Cecil and finally Beany and Cecil in the USA. Another season was produced in 1988.
Along with The Jetsons and The Flintstones it was one of the first three color television series on the ABC television network (the initial season, though, was originally shown in black and white, as ABC was unable to telecast color programs until September 1962). Click here to watch the intro »
1 Comment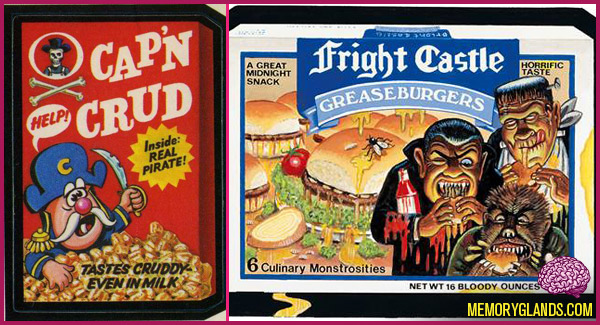 Wacky Packages are a series of trading cards and stickers featuring parodies of North American consumer products. The cards were produced by the Topps Company beginning in 1967, usually in a sticker format. The original series sold for two years, and the concept proved popular enough that it has been revived every few years since. They came to be known generically as Wacky Packs, Wacky Packies, Wackies and Wackys. According to trader legend, the product parodies once outsold Topps baseball cards. Click here to see a click from the Food Network's
2 Comments
| | | |
| --- | --- | --- |
| | | |