70′s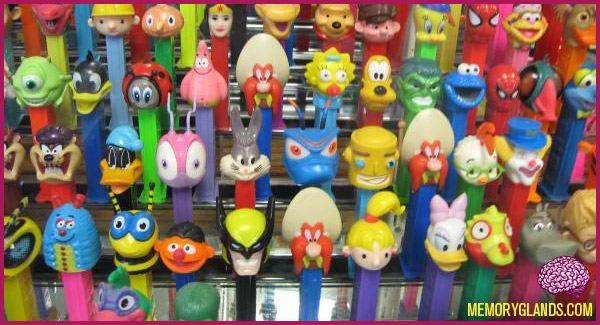 Pez (trademarked PEZ, in capitals) is the brand name of an Austrian confectionery and the mechanical pocket dispensers for the same. The confectionery itself takes the shape of pressed, dry, straight-edged blocks (15 mm (5/8 inch) long, 8 mm wide and 5 mm high), with Pez dispensers holding 12 Pez pieces.
The name Pez was derived from the letters at the start, the middle and the end of the German word for peppermint, Pfefferminz, the first Pez flavor. Pez was originally introduced in Austria in 1927, later exported, notably to the U.S., and eventually became available worldwide. The all-uppercase spelling of the logo echoes the trademark's style on the packaging and the dispensers themselves, with the logo drawn in perspective and giving the appearance that the letters are built out of 44 brick-like Pez confectioneries (14 bricks in the P and 15 in each of the E and Z). Click here to read more and see someone's serious Pez collection »
3 Comments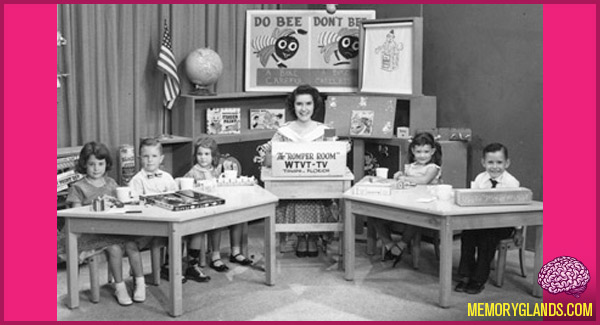 Romper Room is a children's television series that ran in the United States from 1953 to 1994 as well as at various times in Australia, Canada, Japan, Puerto Rico, New Zealand and the United Kingdom. The program is targeted at preschoolers, children five years of age or younger. Click here to see the intro from 1984 »
1 Comment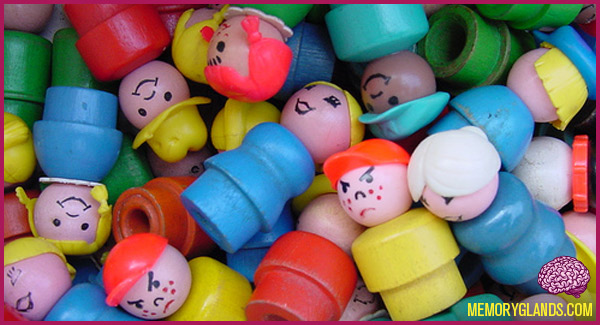 Little People is the name of a toy brand for preschoolers, originally produced by Fisher-Price in the 1960s as the Play Family. The current product line consists of playsets, mini-sets and accessories, books, CDs, and DVDs focusing on various configurations of five characters named Eddie, Sarah Lynn, Maggie, Michael and Sonya Lee. Click here to read more, see a photo of the family barn, and watch an old commercial »
6 Comments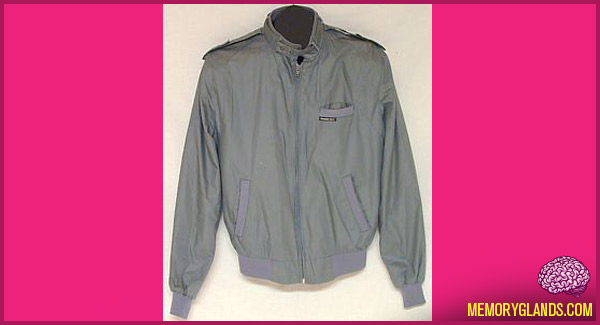 Members Only is a brand of clothing that became popular in the 1980s with the Members Only jacket. The brand was created in 1975 and introduced to American markets in 1979 by Europe Craft Imports (later acquired in 1987 by the Marcade Group, which was renamed Aris Industries in 1993).
Members Only was renowned for their brand of jackets, which were first introduced in 1981 and manufactured in a wide variety of colors. Their advertising tagline, "when you put it on, something happens", also gained fame, especially in the early 1990s when several condom manufacturers and topical laxatives stole the tagline. Click here to see a WTF message from Members Only »
5 Comments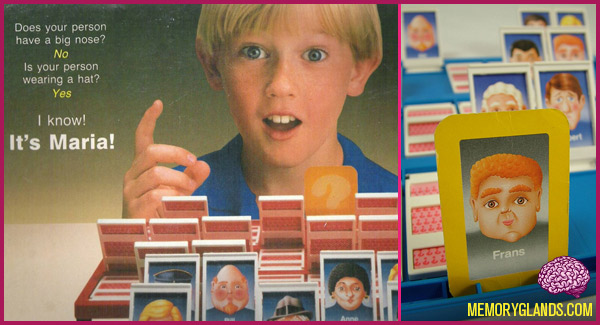 Guess Who? is a two-player guessing game created by Ron Johnson, first manufactured by Milton Bradley in 1979 in Great Britain. It was brought to the United States in 1982. Early versions included fewer women than men; the 1987 edition featured only 5 women compared to 19 men. In the mid-1990s, the faces were changed and the sexes were made more even. Special editions which have different faces have been released, including Star Wars, Marvel Comics and Disney. There are smaller, "travel" editions which have only 20 different faces. Click here to watch a commercial »
1 Comment
| | | |
| --- | --- | --- |
| | | |