70′s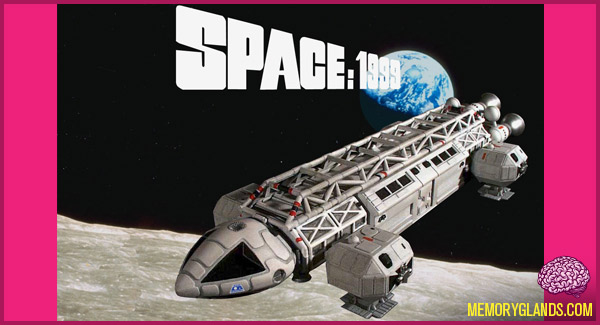 Space: 1999 is a British science-fiction television series that ran for two seasons and originally aired from 1975 to 1977. In the opening episode, nuclear waste from Earth, which was stored on the Moon's far side, explodes in a catastrophic accident on 13 September 1999, knocking the Moon out of orbit and sending it, and the 311 inhabitants of Moonbase Alpha, hurtling uncontrollably into space. The series was the last production by the partnership of Gerry and Sylvia Anderson and was the most expensive series produced for British television up to that time.
3 Comments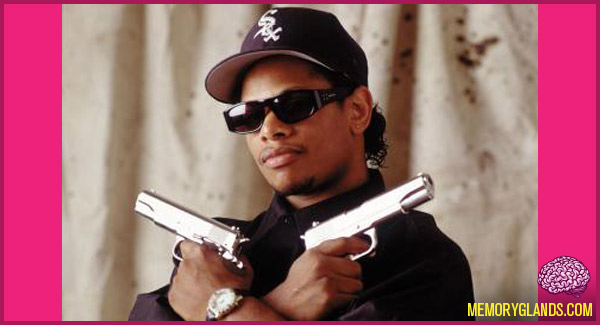 Eric Lynn Wright (September 7, 1963 – March 26, 1995), better known by his stage name Eazy-E who is affectionately called "The Godfather Of Gangsta Rap" was an American rapper who performed solo and in the hip hop group N.W.A. Wright was born to Richard and Kathie Wright in Compton, California. His uncle is the singer and band member Charles Wright, who formed the Charles Wright & the Watts 103rd Street Rhythm Band. After dropping out of high school in the tenth grade, he supported himself primarily by selling drugs before investing in Ruthless Records and becoming a rapper. When Ruthless artists Dr. Dre and Ice Cube wrote "Boyz-n-the-Hood", Dre, Cube, and Eazy formed N.W.A. After DJ Yella, MC Ren, and Arabian Prince joined the group, N.W.A released N.W.A. and the Posse. In 1988, they released their most controversial album, Straight Outta Compton. The group released two more albums and then disbanded after Eazy released Dr. Dre from his contract.
Eazy's main influences included 1970s funk groups, contemporary rappers, and comedians. When reviewing Eazy's albums, many critics noted his unique overall style, with Steve Huey of the All Music Guide summing up: "While his technical skills as a rapper were never the greatest, his distinctive delivery (invariably described as a high-pitched whine), over-the-top lyrics, and undeniable charisma made him a star." On February 24, 1995, Eazy was admitted into Cedars Sinai Medical Center in Los Angeles with what he believed to be asthma, but was instead diagnosed with AIDS. On March 16 he acknowledged his condition publicly, and died due to complications ten days later.
1 Comment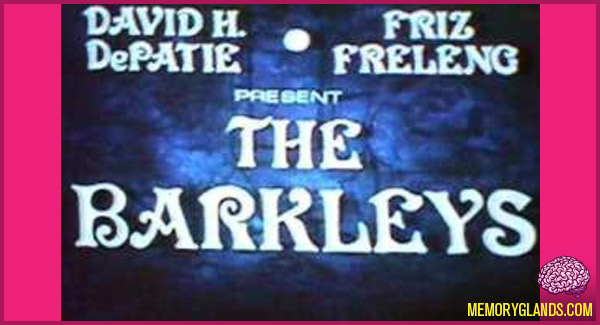 The Barkleys is an animated television series that ran from 1972 to 1973 on NBC and was produced by DePatie-Freleng Enterprises.
The cartoon was inspired by CBS's hit sitcom All in the Family, and to a lesser extent The Honeymooners; it lasted only one season. The series featured a dog family consisting of Arnie, a bus driver (voiced by Henry Corden) and his wife Agnes (voiced by Joan Gerber). They had two teenagers, Terry and Roger (voiced by Julie McWhirter and Gene Andrusco respectively) and one younger child, Chester (voiced by Steve Lewis).
The theme song's lyrics ended with the advice "Just remember Arnie Barkley's bark is worse than his bite." This meant that Arnie's grouchy, unsociable front concealed a softer heart which he rarely allowed to show.[citation needed] Doug Goodwin's theme song used part of "(Be It Ever So Humble) There's No Place Like Home".
1 Comment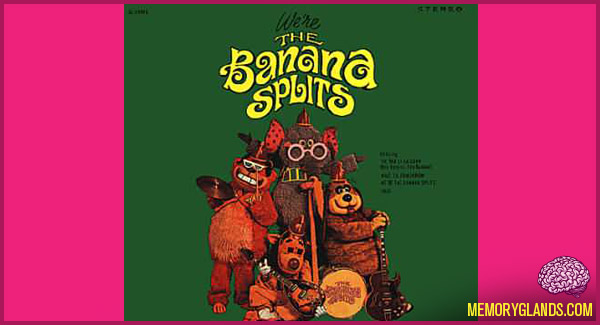 The Banana Splits are four funny animal characters who featured in a late 1960s children's variety show made for television. The costumed hosts of the show were Fleegle (guitar, vocals), Bingo (drums, vocals), Drooper (bass, vocals) and Snorky (keyboards, effects).
The Banana Splits Adventure Hour was an hour-long, packaged television program that featured both live action and animated segments. The series was produced by Hanna-Barbera Productions, and ran for 31 episodes on NBC Saturday mornings, from September 7, 1968 to September 5, 1970.
The series costumes and sets were designed by Sid and Marty Krofft and the series' sponsor was Kellogg's Cereals. The show was Hanna-Barbera's initial foray into mixing live action with animation.
3 Comments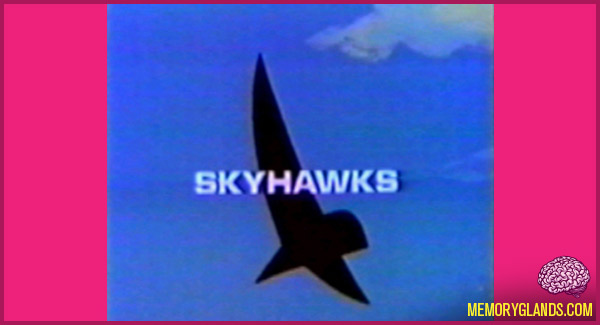 Skyhawks was a 17-episode television cartoon series sponsored by Mattel. Each episode consisted of two adventures. The series originally aired from September 6, 1969 to September 4, 1971 on ABC Television. It was a Pantomime Pictures/Ken Snyder Production.
No Comments