70′s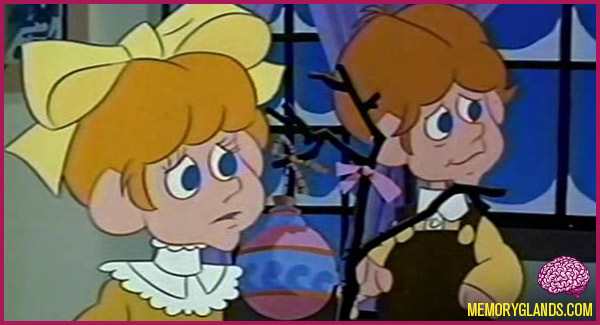 'Twas the Night Before Christmas is a 1974 Rankin-Bass animated Christmas television special based on the famous 1823 poem that opens with this line. The special first originally aired on CBS on December 8, 1974, where it aired annually until 1994, when ABC Family took over its syndication rights. Since 1995, it has aired occasionally during the Holiday season on ABC Family. Click here to watch a clip »
2 Comments
Bailey's Comets is an animated cartoon series that aired on CBS in the 1973/74 and 1974/75 seasons. The second season consisted entirely of reruns.
A roller skating team competes in a worldwide race to different locales searching for clues to a million-dollar prize. Besides the teams interfering with each other, there were also outside forces and subplots that would step in to hinder the racing teams' progress. Click here to watch the opening »
No Comments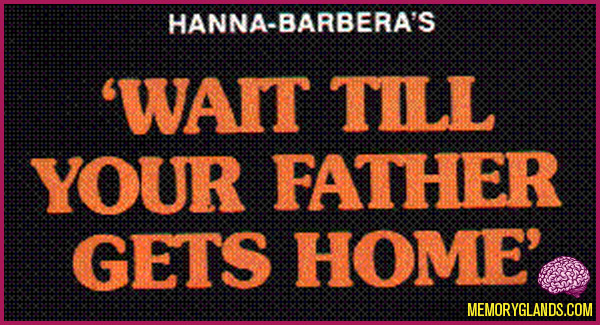 Wait Till Your Father Gets Home is an animated sitcom produced by Hanna-Barbera that aired in first-run syndication in the United States from 1972 to 1974 (airing on most NBC stations on Sunday nights at 10:30, except for the ones who had moved their late-night news to that slot). The show originated in a one-time segment on Love, American Style called "Love and the Old-Fashioned Father". The same pilot was later produced with a live cast (starring Van Johnson), but with no success.
The show was the first primetime animated sitcom to run for more than a single season since The Flintstones more than 10 years earlier and would be the only one until The Simpsons 15 years later. The show was inspired by All in the Family.
1 Comment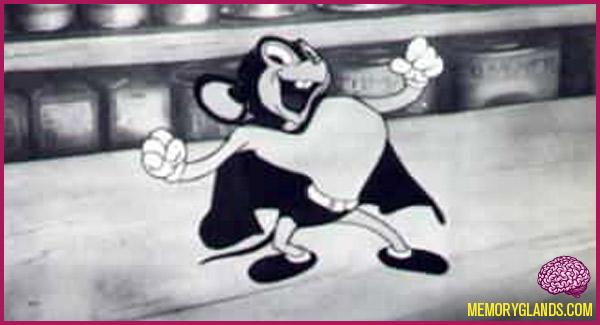 Mighty Mouse is an American animated anthropomorphic superhero mouse character created by the Terrytoons studio for 20th Century Fox. The character made its first appearance in 1942 (originally named Super Mouse), and subsequently appeared in 80 theatrical films produced between 1942 and 1961. These films later appeared on American television from 1955 through 1967 on the CBS television network on Saturday mornings. The character went through two later revivals, once by Filmation Studios in 1979, and again in 1987 at the hands of animation director Ralph Bakshi, who had worked at the Terrytoons studio during his early career.
Mighty Mouse has also appeared in comics, in a television commercial about cheese, and has graced the front of a major musician's guitar. The name Mighty Mouse caused an accusation of trademark infringement to be leveled at Apple, and the character was even accused of promoting cocaine use.
No Comments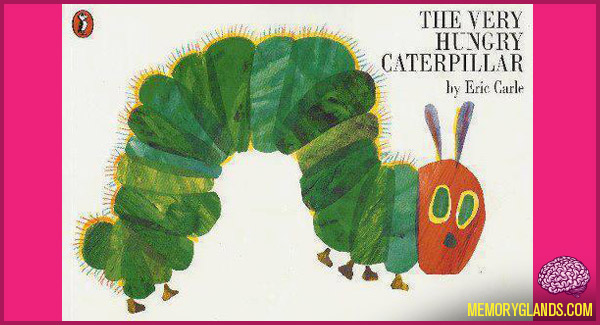 The Very Hungry Caterpillar is a children's picture book designed, illustrated and written by Eric Carle, first published by the World Publishing Company in 1969, later published by Penguin Putnam. The book follows a caterpillar as it eats its way through a wide variety of foodstuffs before pupating and emerging as a butterfly. The winner of many children's literature awards and a major graphic design award, it has sold 30 million copies worldwide. It has been described as having sold the equivalent of a copy per minute since its publication. It features distinctive collage illustrations (Carle's third book, and a new style at the time), 'eaten' holes in the pages and simple text with educational themes – counting, the days of the week, foods, and a butterfly's life stages. There have been a large number of related books and other products, including educational tools, created in connection to the book. Whilst the caterpillar's diet is fictional, rather than scientifically accurate, The Very Hungry Caterpillar introduces concepts of Lepidoptera life stages where transformations take place including the ultimate metamorphosis from 'hungry caterpillar' to 'beautiful butterfly', and the book has been endorsed by the Royal Entomological Society.It has been described as "one of the greatest childhood classics of all time."
No Comments